Get the Compensation You Deserve For Your Boating Injuries
Boating accidents can cause serious injuries and losses for you or your loved ones. If you need legal assistance after such an incident, you can count on JacksonWhite Law. Our attorneys have over 20 years of experience in representing accident victims in Gilbert and can help you file a claim and get compensation as soon as possible.
Boating accidents are not uncommon in Arizona, with an average of 125 cases per year, according to the 2021 Recreational Boating Statistics. Boating accidents can happen to anyone — and whether they happened on a lake, river, or any other waterway, if someone else is at fault, you may be able to get compensation for your injuries.
Boating Accidents are Common near Gilbert, Arizona
Many people enjoy boating in the lakes near Gilbert, especially in the summer. However, they may not realize how risky these vessels can be, just like cars, trucks, motorcycles, ATVs, and other motor vehicles.
A U.S. Coast Guard (USCG) annual report shows that boating accidents caused 2,678 injuries and 610 deaths in the U.S. in 2021. Some of the common types of boating accidents that happen are collisions with other boats or fixed objects, sinking/submerging, running aground, and falling overboard.
Who is Responsible for Boating Accidents in Gilbert, Arizona?
Boats and other personal watercraft have powerful engines that need a skilled operator to control them. However, Arizona does not require a boating license or a boater education course for boat operators.
This means that some people may operate a boat without enough skill or knowledge to do so safely. If they cause a boating accident that injures another person, they could be liable for negligence. A person could suffer from a spinal injury, traumatic brain injury, or even wrongful death because of a boat operator who is careless, negligent, or unprepared for the complex equipment they are using.
Sometimes, the liability for a boating accident is not only on the operator but also on the owner of the boat. For example, if the owner lets an inexperienced operator drive who cannot handle the vessel safely. Product manufacturers may also be accountable if a defective product is found to be the cause of the accident.
Why Choose JacksonWhite Law for Your Boating Accident Case in Gilbert?
If you or a loved one suffered injuries or losses in a boating accident, you need a reliable attorney to represent you and help you get the compensation that you deserve for your damages.
You may have a right to compensation if you were a passenger on the boat that was driven by a careless or negligent operator, were on another boat that was hit, or were a swimmer who was affected by the accident.
Contact boating accident attorney Jared Everton at (480) 467-4392 today to book your free consultation.
Meet Jared Everton, #1 Boating Accident Lawyer in Gilbert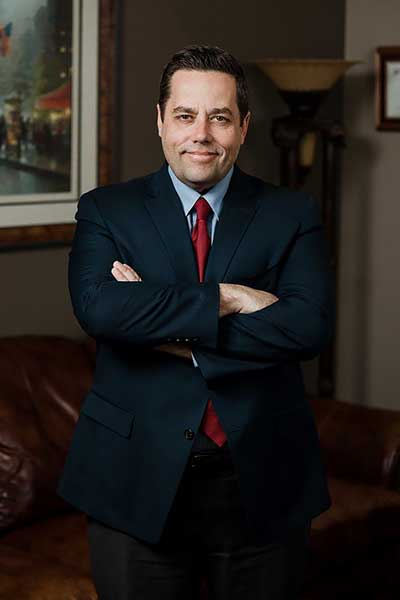 JacksonWhite's personal injury team is led by Jared Everton, a 20-year veteran attorney who has represented thousands of personal injury clients in Gilbert and Arizona.
As a member of the Arizona Bar Association and the American Association for Justice, Jared has diligently fought for his clients, earning the honor of the Super Lawyers Rising Star Award. Jared also represents victims of motorcycle accidents, car accidents, commercial truck accidents, dog bites, boating accidents, and more.
Call Now to Schedule a Free Consultation with JacksonWhite Law
Attorney Jared Everton of JacksonWhite Law helps victims of Gilbert boating accidents who have sustained injuries, as well as family members of victims who died because of another party's negligence.
Call our personal injury team at (480) 467-4392 to talk about your case today!