If you've been recently injured in any type of accident in Mesa, Arizona, the personal injury law team at JacksonWhite Law is ready to help. Our team is led by attorney Jared Everton, an experienced lawyer who has aggressively pursued personal injury claims for clients in Arizona for the last 20 years.
As Super Lawyers Arizona Rising Star award winner, Jared is the most qualified attorney to help you get compensated properly for your injury. Working out of downtown Mesa, Jared is highly knowledgeable in navigating the local court system as well.
Call us today at (480) 467-4392 or tell us about your case to receive a free consultation.
The Mesa Personal Injury Attorney You Can Rely On
We know your injuries are painful and costly, so you want your settlement as soon as possible. Jared will ensure that your case gets the attention it needs.
Our Mesa personal injury law team handles all types cases, including:
Premises Liability
Wrongful Death
Medical Malpractice
And More!
Our services page provides the complete list of personal injury cases we can take.
Car Accidents in Mesa
If you've been injured in a car accident and someone else is at fault, it's likely you are entitled to damages. Whether you have suffered whiplash, a back injury, or broken bones, Jared is the Mesa personal injury lawyer you can trust to handle your case. We can take care of victims of motorcycle accidents, truck accidents, and boating accidents as well.
Our Mesa office has successfully handled hundreds of car accident injury cases and our clients always see amazing results.
Dog Bites in Mesa
Dog bites are common in many areas of Mesa. If another person's dog attacks and injures you, contact the JacksonWhite personal injury team as soon as possible after seeking medical attention. 1 in 5 dog bites become infected, and serious attacks often require hospitalization.
We can absolutely help you get compensated for your pain and suffering following a dog attack.
Premises Liability Claims in Mesa
Also known as "slip and fall injuries", premises liability claims can be made if you are injured on someone else's property due to their negligence. We most often think of a customer falling on the wet floor of a restaurant, but some of the most common premises liability injuries happen in the workplace.
If you've been injured on someone's property, contact attorney Jared Everton immediately. He is the Mesa personal injury lawyer you can trust to ensure that you get the maximum settlement from your premises liability case.
Free Personal Injury Consultations in Mesa
Jared Everton offers free, confidential and no-obligation consultations at our Mesa location or over the phone.
Expect to go over the specific details of your case and Jared will lay out your options moving forward, along with setting expectations for the best possible outcome. Our #1 goal is to get you the maximum settlement to compensate for your injuries.
To schedule your free personal injury consultation, call us today at (480) 467-4392.
Meet Jared Everton, Mesa's Top Personal Injury Attorney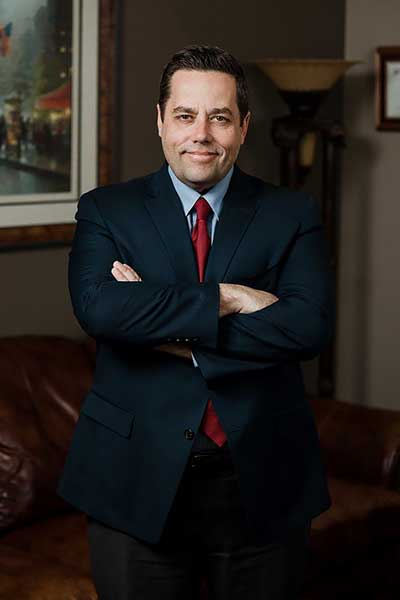 The personal injury team at JacksonWhite is led by attorney Jared Everton, a 20-year veteran of Arizona's legal system. Jared has the accolades to show for his experience, most notably as a two-time winner of the prestigious Rising Star award from Super Lawyers.
A member of the American Association for Justice and Arizona State Bar Association, Jared is licensed to practice in the United States District Court for the District of Arizona, the United States Court of Appeals for the Ninth Circuit, and the United States Supreme Court as well.
Just a Few of Jared Everton's Client Reviews
"Jared Everton and his team worked tirelessly to negotiate with medical providers and insurance company to reach a satisfactory settlement regarding my automobile accident. The end result was much better than I expected. I have also used Jackson White Law for Divorce proceedings and subsequent related issues and have never been disappointed in the results. Everyone I have come across at this firm is extremely professional, knowledgeable, experienced, and competent."
David A, AZ
"Jared and the entire staff of Jackson White were a pleasure to work with! I survived a traumatic, life-threatening experience in 2016. Jared helped me navigate the legal end of the situation, providing reliable and realistic advice and support every step of the way. He was quick to respond to all of my questions with patience and helped turn a difficult situation into a solution I feel good about. I would recommend Jared to anyone needing dependable and honest representation–you will not be disappointed!"
Courtney Roose, AZ
Our Mesa Personal Injury Office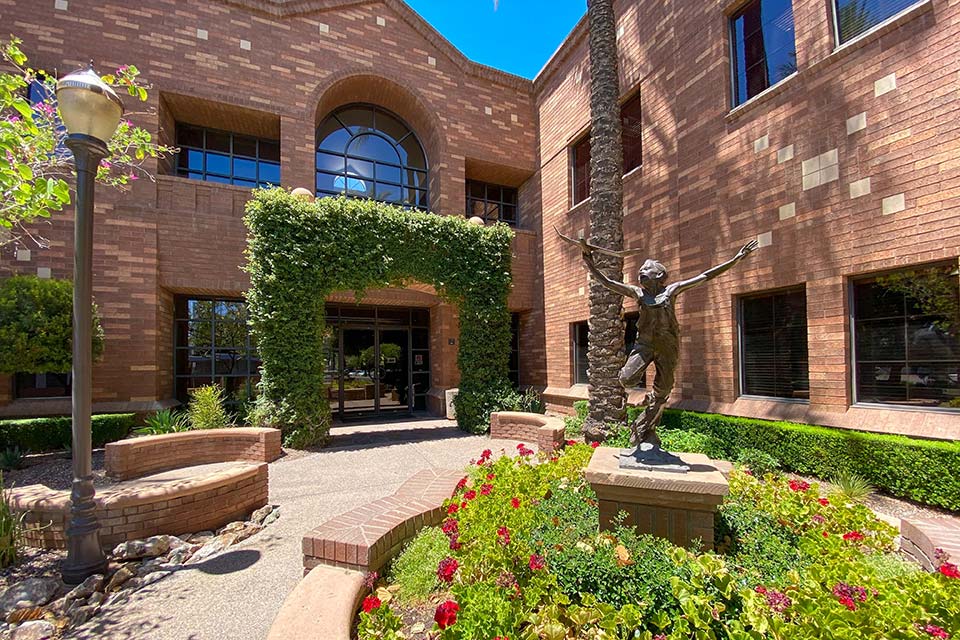 Located on the northwest corner of Center Street and Pepper Place, we're right in the heart of downtown Mesa within one mile of the Mesa Municipal Court.
If you're located near our Mesa office or otherwise cannot make it in, Jared also offers free consultations via phone.
Address: 40 N. Center St Suite 203, Mesa, AZ 85201
Phone number: (480) 467-4392
Mesa Municipal Court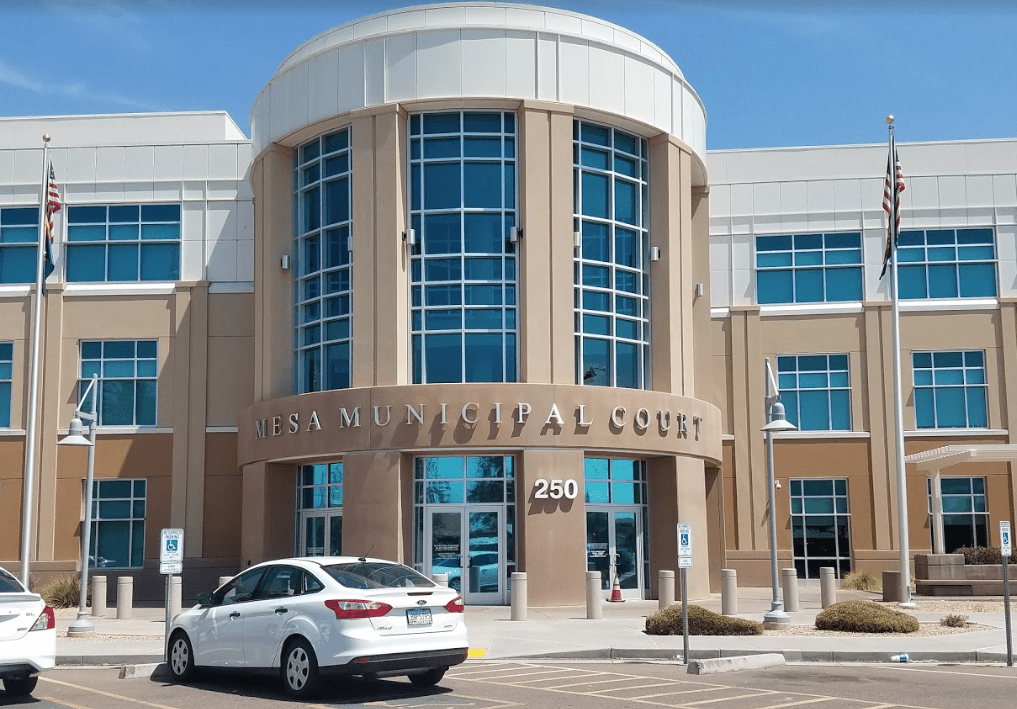 The Mesa Municipal Court is located at 1st Avenue and Pomeroy, just east of downtown Mesa within a mile of our office.
You can find directions to the court here.
Address: 250 E. 1st Avenue, Mesa, Arizona 85210
Phone number: (480) 644-2255
Mesa's Premier Personal Injury Law Firm
If you've been injured due to someone else's negligence, our Mesa personal injury law team is here for you. Get in touch with us today to schedule your free, no obligation consultation. Don't settle for a less experienced attorney, our team is ready to get you the compensation you deserve!
Call our Personal Injury team at (480) 467-4392 to discuss your case today.