The Phoenix Dog Bite Injury Attorney You Can Trust
In the event of sustaining injuries caused by a dog, it is possible to initiate legal proceedings in the form of a personal injury lawsuit against the owner of said dog, with the aim of seeking financial restitution. Attorney Jared Everton and the proficient staff at JacksonWhite have effectively represented numerous individuals who have had dog bite incidents in Phoenix and its neighboring regions.
If an individual or someone they hold dear has had a dog bite incident resulting in varying degrees of injury, such as puncture wounds, eye injuries, fractures, scars, or harm to the head, neck, or face, it is advisable to familiarize oneself with the legal regulations pertaining to such occurrences.
The statutes pertaining to dog bites in Phoenix, Arizona.
Based on the stipulations outlined in Arizona Revised Statute 11-1025, in instances where a dog inflicts injury upon an individual inside a public setting or while the individual is lawfully present on private premises, including the property of the dog's owner, it is possible for the owner to bear legal responsibility for any resulting damages experienced by the victim. The breed of a dog does not have an impact on its inclination towards violence.
In the state of Arizona, dog owners can be held legally responsible for any damages caused by their dogs, irrespective of whether it is the first instance of such trouble. This can be attributed to the stringent liability policy implemented by the state. This stands in contrast to the regulatory approach adopted by several other countries, commonly referred to as the "one bite free" policy. Consequently, irrespective of the owner's awareness of the dog's potential danger, they may have legal responsibility for any resulting harm or damages inflicted by the dog.
Determining Liability in Canine Bite Incidents: An Analysis
In specific circumstances, a dog owner may not bear legal liability for damage inflicted by their pet, particularly when the injured party is found to have incited or provoked the animal. According to Arizona Statute 11-1027, provocation is characterized as circumstances that are prone to incite a dog.
When evaluating culpability, numerous factors are taken into account. The legal responsibility for any harm resulting from the dog's aggression may be attributed to the owner, irrespective of whether the injured party was lawfully present on the owner's premises by invitation. The presence of posted warnings of a hazardous dog on the property may have an impact on personal injury claims, even in cases where a trespasser is bitten.
Rely on Jared Everton, an attorney specializing in dog bite cases in Phoenix for your legal representation
It is imperative to promptly engage the services of a proficient personal injury lawyer subsequent to a dog attack incident leading to bodily harm in Phoenix, Arizona. Individuals have the opportunity to acquire knowledge regarding their legal entitlements and secure appropriate recompense for their bodily harm with the assistance provided by Jared Everton and his team. Please contact us at (480) 648-8928 to communicate with a representative from our personal injury law team, inquire about any concerns you may have, or schedule a complimentary evaluation of your case.
Meet Jared Everton, the Prominent Attorney Specializing in Dog Bite Cases in Phoenix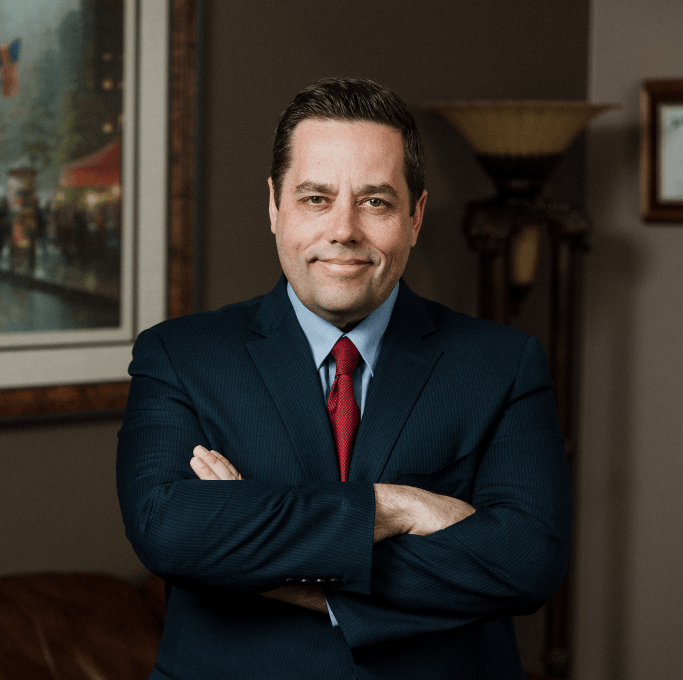 JacksonWhite's dog bite injury team is led by Jared Everton, a highly experienced lawyer who has fought for thousands of clients in Tempe and throughout Arizona.
As a member of the Arizona Bar Association and the American Association for Justice, Jared has represented injury victims for over 20 years, earning him the Super Lawyers Rising Star Award in the process. Jared also represents injured parties of car accidents, truck accidents, motorcycle accidents, wrongful death cases, and more.
Call Tempe Dog Bite Injury Lawyer Jared Everton at (480) 467-4392 to discuss your case today.