After 5 long years since my father in law passed ...I had Mr. Hodges help me with his estate and I can honestly say my attorney did an outstanding job, very efficient very professional and compassionate I will

definitely without a doubt recommended the firm to all my family and friends. Thx you so much and will definitely continue to use the great service provided 😉

read more
This firm handled several different tasks for me on behalf of my parents. I live in another state. They offered me kind and exceptional service at every opportunity. I highly recommend them!
My experience with the Jackson White law firm was excellent. The attorney and staff that I worked with were very helpful, knowledgeable, and as responsive as one could expect during this period of a virus pandemic. I

would utilize their services again, if the need were to arise, and I would recommend them to others.

read more
So I needed to find someone to help me with my DACA renewal. I had just moved to New Mexico and didn't know anyone so I asked around and a family member recommended me to give them a call, so I did. Let me tell you,

from the second they answered the phone they were soooo nice and helpful. I had just recently been in a car accident so they were very understanding with my financial situation. We set up an appointment and they made the whole process so easy! I now have my DACA renewed for another two years and I am so thankful for their help!.. They are always so professional, nice and easy to reach. If you are looking for a lawyer, I would totally recommend them! (They have now helped me with my last two DACA renewals and I am 110% satisfied with their work every time!)

read more
Fantastic experience. I had a consultation with Nermana regarding a family law case that was extremely helpful. She is professional, punctual, insightful, a great listener and strong communicator. I've met with

several law firms in the area and this was by far the best experience that I've had. Highly recommended.

read more
I went through multiple immigration attorneys before I began my pathway to my residency with Pace Rawlins & Gabriela Badalamenti. They are the best people I could have chosen to help guide me and represent me through

this whole process. The most understanding, professional, and overall genuine people I have ever worked with. They submitted my immigration case October 2019 & I received my residency in April 2020. No doubt that none of it was possible without them, so I one hundred percent recommend them to anyone with any issues regarding immigration!

read more
They were great getting my husbands charges set aside. If I contacted them they were very responsive. I highly recommend them!
Very happy I choose JacksonWhite For my case. Very professional and answered every question and walked me through all the steps. Always willing to schedule a call and loved being able to text their secretary to

schedule and send things. Best first attorney experience! I hope to never be in court again, and if anyone was in the same situation I'd definitely recommend these guys!

read more
Back in 2012, TYLER WHITE helped our family establish a trust under some difficult circumstances. I so appreciated the fact that after just three short meetings, I knew that everything was in very capable hands.

Everyone at that law group was kind, professional, approachable, and very efficient. Recently, we needed more information on settling that trust, however, distance and the recent pandemic made it impossible to come in for an appointment. Tyler remembered the facts of our meeting eight years ago and referred us to RYAN HODGES who answered ALL of our questions PROMPTLY within just hours of our contact with him. I never expected, after all these years, to get any advise. I would highly recommend Jackson White Law Firm. They stand by their clients and make communication with their experts in each field effortless.

read more
Definitely one of the best experiences I have ever had dealing with lawyers. Everyone here is friendly and professional and hardworking and goes the extra mile to help. They are also some of the most extremely

knowledgeable attorneys that I have ever seen. I am very impressed with these lawyers and this law firm. They are much better than the pepper Jack cheese attorneys that I have used in the past. 5 stars all the way!!!!

read more
Tim Durkin along with his associates and staff were outstanding throughout the divorce process. I would highly recommend them to anyone in need of a divorce or other family law matter.
Welcome to JacksonWhite Employment Law
Labor and Employment Law Attorneys in Mesa, Arizona
The East Valley and Phoenix metro area are home to thousands of employers and employees. This thriving business environment creates a great need for experienced labor and employment lawyers. At JacksonWhite, our labor and employment lawyers have a thorough understanding of the issues affecting both employers and employees.
To learn more about our employment law services, call our office today at (480) 464-1111.
Employer Services
The legal rights of employees or employers are not always clear because of conflicting local, state and federal laws that are continually changing. Additionally, all work environments have their own unique characteristics giving employers everywhere the responsibility to follow certain guidelines.
At JacksonWhite, we're on the front-lines of these changes, and our employment law team places an emphasis on continued education in employment issues. We've handled all types of labor disputes, and strive to offer our clients productive, cost-effective legal services that meet their business and legal needs.
What Our Clients Say
"Mr. Hill got involved in my case and fought the claims against me. He got the claims dismissed and achieved a favorable result. I couldn't have done it without his help. I highly recommend Nate Hill as an attorney."
SB
Phoenix, Arizona
"Mike Pruitt and the Employment team at JacksonWhite represented me when I was wrongfully terminated. He got me an incredible settlement in a very short amount of time. It is easy to see why he has such a great reputation in Arizona. Highly Recommended!"
KM
Paradise Valley, Arizona
"I had a positive experience working with Nate. He is a down to earth type of person who is honest, trustworthy and friendly. His ability to listen and understand the client's perspective made it easy to work with him."
JT
Gilbert, Arizona
"I always felt better after talking with Mr. Pruitt; his calm demeanor was always reassuring. I truly appreciated his support and his negotiations to get me a fair settlement. Mr. Pruitt allowed me to obtain what was rightfully mine and I will always be grateful.
BS
Chandler, Arizona
Meet Our Attorneys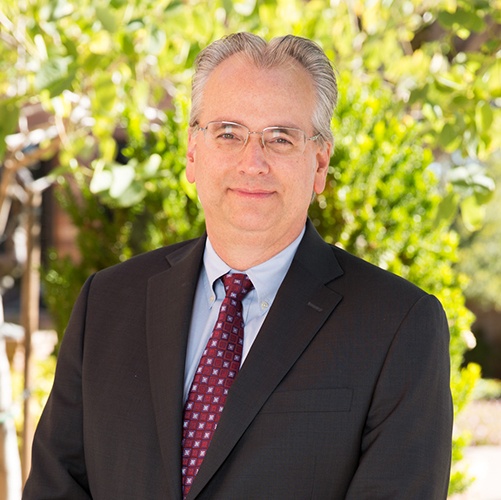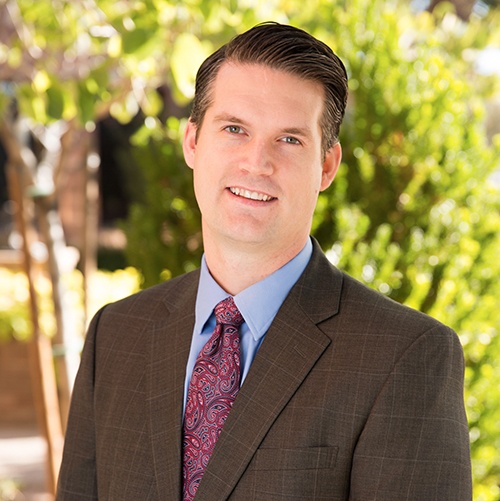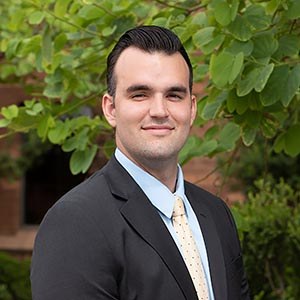 Schedule Your Consultation
Fill out the form below to get your consultation and discuss your best legal options.