Jared Everton and his team worked tirelessly to negotiate with medical providers and insurance company to reach a satisfactory settlement regarding my automobile accident. The end result was much better than I

expected. I have also used Jackson White Law for Divorce proceedings and subsequent related issues and have never been disappointed in the results. Everyone I have come across at this firm is extremely professional, knowledgeable, experienced, and competent.

read more
Absolutely hands down the best in the business! They are the real deal indeed. Very professional and courteous. I would recommend their services to anyone and everyone.
Ashley was very friendly and polite and expert in her knowledge of Law and extremely helpful. She successfully reduced my speeding from Criminal to civil. I'm very grateful. Thank you!
Working with Attorney Jared Everton was as easy and efficient. Living thousands of miles away made me nervous, but they were great and put my mind at ease.
Daniel M. is an exceptional employee. Keeps you informed, honest, to the point, and very helpful. It had been a pleasure working with him on my issue.
I wish I could give 10 stars! From the moment I called Jackson White's ALTCS team, I felt like everything was going to be taken care of. They were the calm in my storm, the island in the ocean. I hope they know the

difference they made in at least one life. And, after all, that's the best thing we can do.

read more
Jackson White provided excellent legal advice and representation. They were my first pick, and I'm glad I gave them the opportunity to support my and my business. I highly recommend this firm.
Very helpful went above our expectations Would recommend to friends and familyWould have had a real problem with this case but they got a better deal then we ever thoughtWas possible Margaret Pfannenstiel
Very professional great team I was very worried they are very reasonable fees and very competent and caring would definitely go to them again
The whole team at JacksonWhite Law are awesome!! I'm very glad I decided to use their services and would highly recommend them!
With out a doubt the best law firm I've had the pleasure of working with, this law firm was there for me in every way to get the job done and in a very reasonable time frame..We will definitely use them again and again

for all our legal needs thank you Jackson White

read more
The services rendered by the Jackson White legal team representing my case were exemplerary at all stages.
GREAT TO WORK WITH!!!!!!!!!I would like to thank Pace Rawlins of Rawlins Law and JacksonWhite Attorneys at Law for helping me with my case. The process went smoothly. And my 10 year Permanent Resident Card was

approved in less than a year. Me and my husband are happy and grateful with the result of this. Thank you once again on doing a great job. And for all of your hard work!

read more
These guys were amazing. They listenned to my story and believed in me. They gave me a list of what I needed to have my felony judgements set aside and got it done for a portion of the cost everyone else wanted. Thank

you JacksonWhite helping me restore my dignity.**Update** Just wanted to add a life update. I passed my test and will be a licensed addiction counselor soon. This has opened up so many doors for me. Thank you again.

read more
I have worked with Timothy Durkin in Family Law matters. He is amazing and helped change the life of my daughter in positive ways. He looks for a way to settle and if he can't he is a bulldog in the courtroom and a

pleasure to watch during cross examination! I highly recommend him.

read more
I highly recommend Tanner , never misled me always direct answers. Very professional attorneys, as the whole staff . Received my SSDI in 7 months. Thank you. Joseph
Exceptional. Need I say more? Ok I will. Professional, kind and make difficult situations much easier!
I needed legal assistance with a difficult guardianship matter. I hired Jackson White because of their excellent reputation in elder law. My attorney Colton Johnston worked very closely with me. He was very responsive

whenever I needed information and supportive with my family. His services were well worth the money and I was very satisfied with the results. Much thanks!

read more
After years of struggling with trying to recover from legal issues, having used an attorney that failed to yield results, and after personally appealing to a judge several times without results, Jackson-White made the

difference that had been missing for 10 years. Because of them, I am able to start my life again. I'm forever grateful and would recommend them a thousand times over.

read more
I highly recommend JacksonWhite . This team of attorneys went above and beyond to help me through a very serious and difficult time in my life. They have fought and won several cases on my behalf and I am sincerely

grateful.

read more
I've dealt with numerous attorneys over the past 21 years and I've never had any of them deliver on their promises in a timely matter, nor have they stuck to the fee agreement, until now. I received a speeding

ticket while driving with my wife and daughter in the car. I was given this ticket at the very end of the month and for those of you who know, police departments do have quotas and they are required to meet them. I was an absolute casualty of this underhanded theft, that occurs to many of us who are collectively known as "We The People." The officer was dishonest in every aspect of the charge, including but not limited to, stating he had me speeding on "LIE DAR," with an obvious focus on "LIE." On the ticket he wrote "Pace," as the method for his observation, which was an impossibility. Jackson White charged me a fair fee and took care of EVERYTHING! The outcome couldn't have been better. I NEVER take the time to leave feedback, however, I've NEVER witnessed the level of professionalism and customer service from any law firm in my entire life, until NOW. I'm a business owner and work in high finance and dealing with attorneys is part of my normal daily business activities. I can say with the utmost confidence, that they not only set and met my expectations, they far exceeded them. A major THANK YOU is in order, as is this five star review. Should you have a situation that requires their specific services, know that you're in the best hands you can be in, I KNOW.

read more
Jackson-White did such a good job with my setting aside my charge. They were all very professional and helpful and after I sent them everything they needed, they did the rest. I didn't have to worry or really do

anything! Because of Jackson-White I as able to get a job at a local hospital and get into nursing school. Thank you guys so much!

read more
When up against a wall these team has your back. Without getting into details they went beyond the call of duty for me. Would highly recommend.
Jackson White Lawfirm was amazing!! They were very great at keeping me up to date with everything. Great staff and amazing team to work with! I couldn't thank each of them enough for helping me.
I was referred to Jared by another attorney who spoke very highly of him. Jared and his staff were professional and attentive. Johanna kept me informed, e-mailing and calling to let me know what to expect along the

process.

read more
Welcome to JacksonWhite Employment Law
Labor and Employment Law Attorneys in Mesa, Arizona
The East Valley and Phoenix metro area are home to thousands of employers and employees. This thriving business environment creates a great need for experienced labor and employment lawyers. At JacksonWhite, our labor and employment lawyers have a thorough understanding of the issues affecting both employers and employees.
To learn more about our employment law services, call our office today at (480) 464-1111.
Employer Services
The legal rights of employees or employers are not always clear because of conflicting local, state and federal laws that are continually changing. Additionally, all work environments have their own unique characteristics giving employers everywhere the responsibility to follow certain guidelines.
At JacksonWhite, we're on the front-lines of these changes, and our employment law team places an emphasis on continued education in employment issues. We've handled all types of labor disputes, and strive to offer our clients productive, cost-effective legal services that meet their business and legal needs.
What Our Clients Say
"Mr. Hill got involved in my case and fought the claims against me. He got the claims dismissed and achieved a favorable result. I couldn't have done it without his help. I highly recommend Nate Hill as an attorney."
SB
Phoenix, Arizona
"Mike Pruitt and the Employment team at JacksonWhite represented me when I was wrongfully terminated. He got me an incredible settlement in a very short amount of time. It is easy to see why he has such a great reputation in Arizona. Highly Recommended!"
KM
Paradise Valley, Arizona
"I had a positive experience working with Nate. He is a down to earth type of person who is honest, trustworthy and friendly. His ability to listen and understand the client's perspective made it easy to work with him."
JT
Gilbert, Arizona
"I always felt better after talking with Mr. Pruitt; his calm demeanor was always reassuring. I truly appreciated his support and his negotiations to get me a fair settlement. Mr. Pruitt allowed me to obtain what was rightfully mine and I will always be grateful.
BS
Chandler, Arizona
Meet Our Attorneys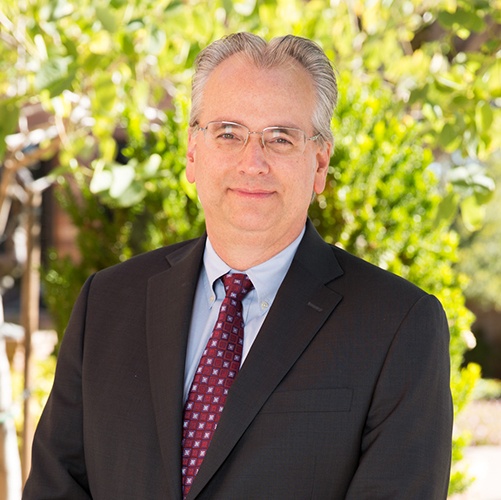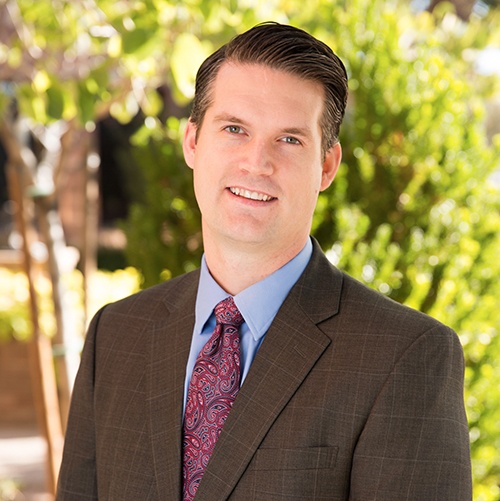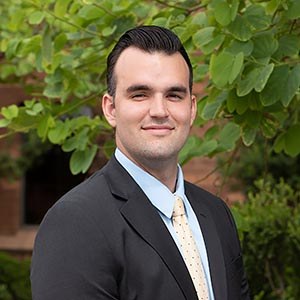 Schedule Your Consultation
Fill out the form below to get your consultation and discuss your best legal options.