I highly recommend JacksonWhite Law! They all are professional, highly efficient, knowledgeable and were most helpful to me to qualify for the ALTCS program. It was a pleasure working with everyone at JacksonWhite Law. Thank you very much!!
My experience with Jackson White Law was Great! Worth every dollar! The benefits that were allowed by ALTC for my husband's care, were equal to my attorney fees! In other words; I gained more dollars, than what the cost in the 2nd year of his care! This would have not occurred without the attorney's intervention!As well I had the peace of mind that all forms were filled out correctly! Approval was fast! And I did not have to go thru probate upon his passing because of the advance directives filed with Arizona State by Jackson White Law firm!They have my full recommendation!
Justin W. Is hands down the best lawyer I've ever met. Very responsive, attentive to details, personable, I had a impossible case and he got all charges dismissed within 5 minutes of being in the courtroom. Please promote that guy! Also Sheryl is very good at keeping you updated with info through emails and phone calls. Thank you very much for helping me through this very difficult time.
****I didn't end up using their services (explanation below), but the level of service and information I received was easily 100x better than any information I got from the almost 10 other AZ Employment Law attorneys that I reached out to before contacting Jackson White Law. ****I spoke to the Employment Law Dept.'s legal assistant, Nirali. She was incredibly patient, professional, and actively listened to me. She reviewed my inquiry with one of the attorneys to see if they'd be able to take on my case and she called me back the very next day.Since my claim was for such a small amount, she explained that she didn't want to have me end up losing all the money I could get to attorney fees -- or worse, end up owing more money to the attorney than what I could potentially get. She then gave me information regarding how to pursue my claim myself through the Industrial Commission of Arizona.I cannot express how grateful I am for the time and information Nirali gave me. Thank you so much!
They were very professional, and courteous.
Professional and very knowledgeable
Jackson White Law has been more helpful for me and my life than I could have ever anticipated! They are not only extremely professional but, you actually feel that they care about you and want the best for you as their client. If I ever have legal matters I will go to them 100% without hesitation!
Very knowledgeable fast easy to get ahold of and communicate with extremely honest
I know all options available now. Friendly Understanding Caring Staff
Dont know about attorney, but nice staff, was very helpful over phone.1 of 2 that spoke to us or returned call out of 11 we called in the local area. Most attorneys have not bothered to return calls.
Very professional and helpful
Very helpful great staff would love to work with them again
The one thing I can say about JacksonWhite Law is that when they tell you there going win your case they keep there word. And that really matters these days thank you JacksonWhite Law.
 JacksonWhite Law
Let Personal Injury Attorney Jared Everton Guide You With Care
We understand how devastating an injury can be, that's why we work tirelessly to help our clients get the results they deserve. At JacksonWhite, we've helped thousands of people in Arizona secure the settlements and compensation they deserve for their accidents and injuries. When you're ready, we can help you next.
To learn more about our personal injury services, call our office today at (480) 467-4392.
How Our Team Can Help You
When the negligence or harmful actions of others impacts your health and well-being, you may be unsure of what next steps to take next and your attorney can make all the difference. Our skilled personal injury attorney, Jared Everton will provide you with the answers and advice you need to make sure that every aspect of your injury case is handled. For more than 20 years, JacksonWhite has helped hundreds of clients get effective personal injury and accident representation when it mattered most. Our experienced and compassionate personal injury team will work tirelessly for your safety and well-being and see to it that you receive proper compensation for your injuries. To see how we can help with your injury or accident case, call us today at (480) 467-4392.
Meet Personal Injury Attorney Jared Everton
Jared has been successfully advocating for the disabled and injured for nearly twenty years and has a passion for assisting his clients in obtaining redress for their injuries under the law. Jared also represents individuals seeking social security disability benefits through the appeals process. He has extensive experience and success litigating such matters in various Arizona state and federal courts.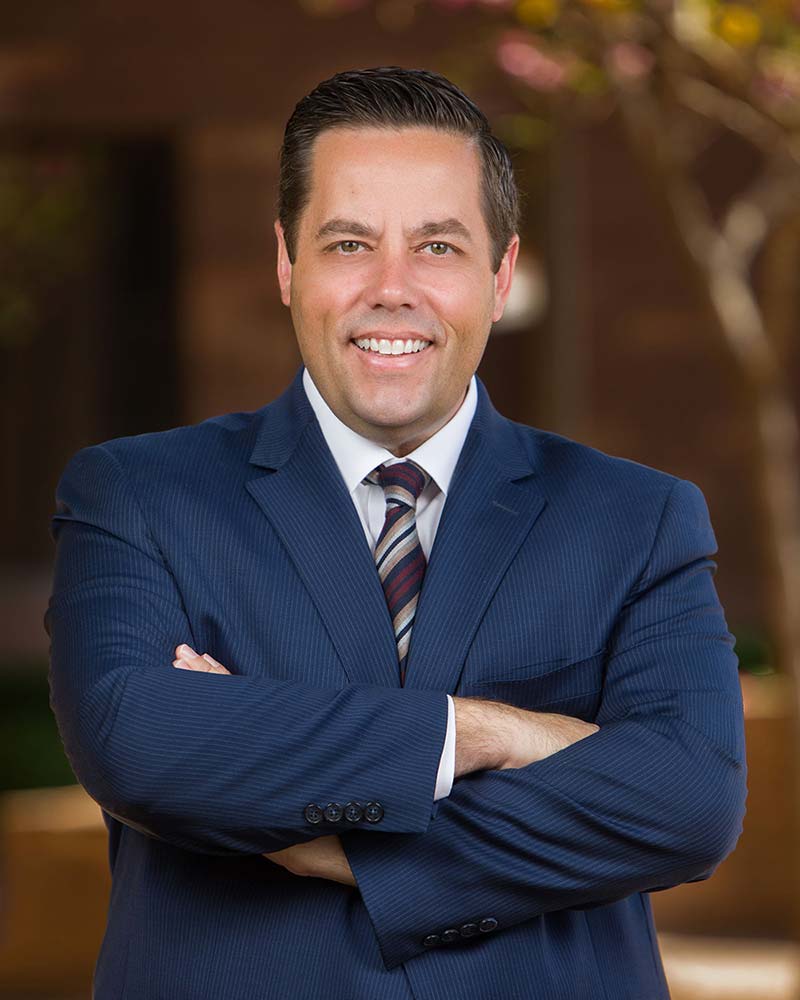 Schedule Your Free Consultation
Fill out the form below to get your consultation and discuss your best legal options.
Get Your Free Consultation