Great attorneys and the office seems very well organized
Extremely satisfied with pace!!! so over joyed, if i could give them a greater amount of stars i most definitely would!! Thank you all so much for such an amazing job!!!!!
Courteous service but the range of services offered is very limited
Jackson white law was great.very professional and knowledgeable.
I needed an emergency guardianship quickly, Jackson Law was responsive, knowledgeable, experienced and patient. Communication was key in resolving my dilemma, stay focused was critical to a positive result to this stressful situation.Thank you all for the help and guidance.Pamela Winters
John Skiba has been our attorney for over 6 years now and he is one of the best attorneys that I have known.
Jackson White was incredibly helpful assisting with my mother's financial assistance for memory care. They followed up throughout the process. Without them I don't think I would have succeeded in getting her the help she was entitled to. THANK YOU JACKSON WHITE!
I highly recommend JacksonWhite Law, the team worked diligently to get everything done for me in a speedy manor. I have complete faith in the work they did for me. I was surprised and elated at the reasonable rate they charged and what I got for my money. They were all fabulous!
Evan was incredibly helpful. I highly recommend reaching out through their 24/7 consultation hotline. I learned a lot more about a complicated situation and Evan was able to explain everything to me and help me understand the risks and best courses of action available to me.
All of my interactions with Jackson White personnel has been the greatest, from our first meeting with Melissa Henak, the attorneys and Alexa Lawrence. Everyone helped and guided me through a rough time. Well worth the money to hire them!!!Thank you all!!!Sheila & Family
Not happy with the lack of communication and their email filtering
 JacksonWhite Law
Let Personal Injury Attorney Jared Everton Guide You With Care
We understand how devastating an injury can be, that's why we work tirelessly to help our clients get the results they deserve. At JacksonWhite, we've helped thousands of people in Arizona secure the settlements and compensation they deserve for their accidents and injuries. When you're ready, we can help you next.
To learn more about our personal injury services, call our office today at (480) 467-4392.
How Our Team Can Help You
When the negligence or harmful actions of others impacts your health and well-being, you may be unsure of what next steps to take next and your attorney can make all the difference. Our skilled personal injury attorney, Jared Everton will provide you with the answers and advice you need to make sure that every aspect of your injury case is handled. For more than 20 years, JacksonWhite has helped hundreds of clients get effective personal injury and accident representation when it mattered most. Our experienced and compassionate personal injury team will work tirelessly for your safety and well-being and see to it that you receive proper compensation for your injuries. To see how we can help with your injury or accident case, call us today at (480) 467-4392.
Meet Personal Injury Attorney Jared Everton
Jared has been successfully advocating for the disabled and injured for over twenty years and has a passion for assisting his clients in obtaining redress for their injuries under the law. Jared also represents individuals seeking social security disability benefits through the appeals process. He has extensive experience and success litigating such matters in various Arizona state and federal courts.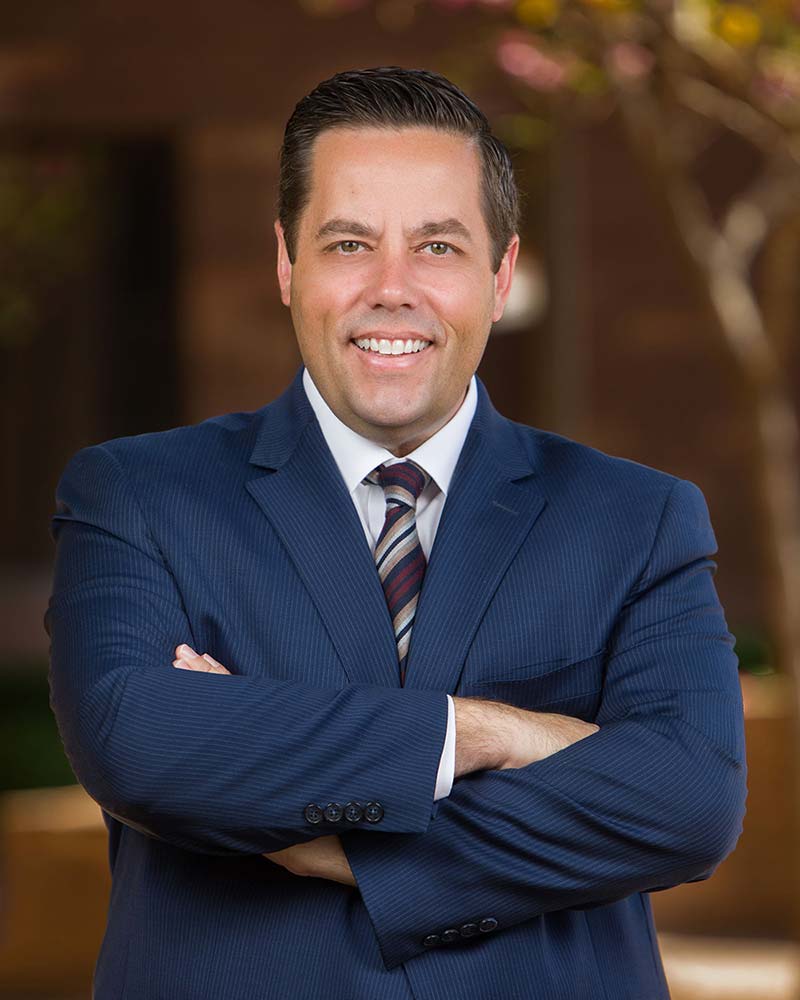 Schedule Your Free Consultation
Fill out the form below to get your consultation and discuss your best legal options.
Get Your Free Consultation