Justice and Compensation for Your Boating Accident-Related Injuries
Rest assured that JacksonWhite Law is here to help if you or a loved one has been hurt in a boating accident. When it comes to representing accident victims in Chandler, our team has more than 20 years of experience. We have the resources to help you file a claim and get the money you're owed as soon as possible.
The 2021 Recreational Boating Statistics reveal an alarmingly high number of 125 boating accidents each year on average in the state of Arizona. Accidents can happen to anyone on any body of water, no matter how experienced they are or what size boat they are operating.
Water-related incidents that occur in or around bodies of water in Chandler, Arizona
In the warm months of the year in Arizona, boating is a popular pastime for locals and visitors alike. Nonetheless, one must recognize that there are substantial dangers connected with these pursuits, just as there are dangers connected with driving a car, truck, motorbike, or ATV.
In 2021, 2,678 people were injured in boating accidents across the United States, according to data from the U.S. Coast Guard's annual report. There were a total of 610 fatalities as a result of these tragic events. Accidents on the water might involve anything from colliding with another boat or a stationary item to being flooded, grounded, or having a passenger fall overboard.
Making Sure That Careless People Pay
Personal watercraft operation requires skill and experience, much like driving a car. It's worth noting that boaters in Arizona are not obligated to show proof of schooling or licensing at this time.
Someone could be held liable for carelessness if they were to operate a boat without the necessary abilities, resulting in injury to another person. Spinal cord injuries, concussions, and even fatalities can come from boat operators who are careless or unprepared for the hazards they face.
The operator and the owner of a boat may each bear responsibility depending on the nature of the incident. An owner may be held accountable, for instance, if they intentionally let a person who is not qualified to operate the ship do so. It's also worth noting that if a faulty product is uncovered after an investigation, the maker could be held liable in court.
Jared Everton, the Best Boat Accident Attorney in Chandler, Arizona
If you or a loved one has been injured in a boating accident, you need an expert attorney who will fight for your rights and help you get the money you deserve for your suffering.
You may have a claim for compensation if you were aboard the operated vessel, on another boat that collided with it, or if you were a swimmer who was affected by the accident.
Meet Jared Everton, Chandler's Leading Boating Accident Lawyer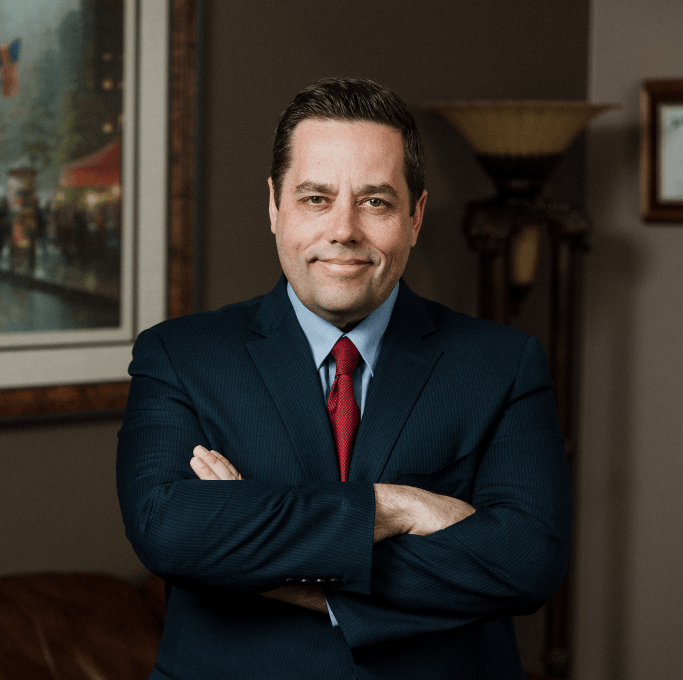 JacksonWhite's personal injury team is led by Jared Everton who has been representing personal injury victims in Chandler and the surrounding area for over 20 years. Jared is licensed to practice in the State of Arizona, in front of the United States Ninth Circuit of Appeals as well as the United States Supreme Court.
As a member of the Arizona Bar Association and the American Association for Justice, Jared has diligently protected his clients and has deservingly been awarded the Super Lawyers Rising Star. Jared is Chandler's leading personal injury attorney for you.
Call Boating Accident Injury Attorney Jared Everton at (480) 467-4392 to discuss your case today.