Personalized Service, Every Time
Let us help you avoid the pitfalls of probate and protect your assets.
Premier Probate Assistance in Arizona.
Probate is the legal process that dictates how an individual's assets are passed on to family members or heirs upon their passing. If the individual had a will created, the process is fairly standard, but is still governed by the courts. However, many people do not have a will in place at the time of their passing, and this makes probate a more difficult process. An experienced and knowledgeable probate attorney can help individuals and families in either situation to efficiently navigate the probate system and avoid delays and penalties.
Our probate team, led by attorney Ryan Hodges, can help you protect your assets and counsel you as to the best way to handle the transfer of assets and a loved one's passing. To learn more, we invite you to call us at (480) 467-4365.
Diligence
Our probate team is diligent in ensuring they provide the best service possible.
Compassion
We provide compassionate and personalized attention to every client.
Experience
With over 10 years of experience, we know how to properly protect your assets.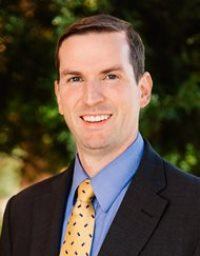 Ryan Hodges is a senior associate at JacksonWhite, with over 10 years of experience in the area of probate law. Ryan is dedicated to the service of each client and is diligent in all of his cases. He has facilitated hundreds of probate matters and compassionately guides each client through these potentially stressful situations. Ryan's understanding of the law, experience in the field, and commitment to the service of his clients sets him apart as one of the top probate attorneys in Arizona.
Understanding the need for probate is the first step. Remember that this process was created to protect your family's assets, not to put an additional burden on you and your family. Too many instances have occurred in which heirs or beneficiaries have taken advantage of a situation and wrongly benefited from an estate. To protect the estate and those rightfully deserving of the property, probate court was created to have an unbiased third-party oversee the distribution of assets after a death.
Hiring an attorney that is dedicated to your case and committed to guiding you though this process will be invaluable. At an already trying time, it is difficult to find the energy to deal with the legal ramifications and processes on your own. An attorney can help alleviate some of the added stress and burden of dealing with the probate of an estate, and ensure the assets are properly distributed. If you or a loved one are facing probate, or have questions about how your estate would be dealt with in the probate process, contact our team today to schedule your no obligation, free phone consultation with an attorney.
Ryan Hodges is amazing! My mom is elderly and needed help sorting out the details of probate in AZ. Ryan was able to navigate through the paperwork to help my mom get the estate settled. Ryan always returned phone calls and went above and beyond when she needed help.

Lee Vaughn
Ryan Hodges of Jackson White Attorneys made a long drive to meet with us as we were grieving the recent loss of our 41-year-old son. He guided us through every step of the probate process. He made each step clear to us and continued to show understanding of our situation, even though unusual complications were frequent, due to the nature of our son's former business.

Robert Bell
We had to do Probate on my fathers estate. Ryan made it go very smooth and it was great. If I need an attorney in the future, I will be giving them a call! Highly recommended.

Shawn Medina
Super awesome place! Friendly folks and they pretty much help you with all the law matters in your life.

Bryan Babbitt
Call now or fill out the form below.