Trust Probate Attorney Ryan Hodges with Your Case
If you pass on in Mesa without a valid will, the probate court will supervise the distribution of your estate. This process involves identifying your assets, taking care of debts, and ensuring the correct heirs receive your property. Whether you have a will or not, if you have a small estate according to Arizona law, it may not require probate. Even if probate isn't necessary, your beneficiaries will still need to fill out some legal documents before your assets are distributed. 
Probate can be complex, and the law is constantly changing. Working with a probate planning attorney is a good way to make the process easier. They will know how to make probate more efficient and can help settle disagreements between surviving family members. A probate attorney is also essential if you are going through trust administration as well.
What Happens in the Probate Process?
Probate officially starts when the probate court receives and accepts your will. It will then appoint an executor (either the one you chose or someone else) to manage the estate. The executor will gather your assets, pay any expenses and debts, and distribute what's left to the estate beneficiaries.
They must also file certain documents and forms during the process. If your will is contested by a beneficiary or another interested party, proceedings cannot continue until the court determines the validity of your will.
After the executor (also known as the personal representative) pays the decedent's bills, distributes or sells their assets, and takes care of their affairs including a final tax return, they will close the probate.
How Long does Probate Take?
If the probate is informal (doesn't require a court hearing) and uncontested (no one has arguments about the will), most last between six and eight months. How long it takes also depends on how fast the executor completes their obligations. Legally, probate must be open for a minimum of four months to give creditors time to make their claims.
Is a Probated Will Public Information?
After probate, whatever was filed in the case at hand is public information. This includes personal information about the decedent and executor (personal representative), along with the details of the will. The executor's phone number, address, email, height, weight, and Social Security Number are all available to the public.
Is Probate Always Necessary?
Probate isn't always needed to distribute property to heirs. For example, if the property is worth less than a certain amount, probate may not be necessary. Sometimes, it can be transferred with a simplified version of the process.
Certain accounts, including individual retirement accounts, 401(k) plans, and pensions with beneficiaries designated don't require probate before being transferred. These accounts' assets will transfer to designated beneficiaries automatically once the original owner of the account passes on.
There are several strategies for estate planning that you may use to pass assets and property to heirs without the potentially costly probate process. If you have questions about this, ask your lawyer. Keep in mind, if the decedent died intestate (without a will) or owned a significant amount of property, probate will most likely be necessary.
Do I Need a Probate Planning Attorney?
You may choose not to work with a probate planning attorney but doing so is beneficial for several reasons. Here are some advantages to seeking legal counsel from an attorney during this time:
A More Efficient Probate Process
Probate is known for being complex, time-consuming, and slow, but it doesn't have to be that way. Probate attorneys are experienced with navigating the state laws regarding probate and know how to simplify the process. They can let you know what to expect with the court, help you file the necessary documents, and ensure the estate's property is correctly distributed. If you decide to self-file, you risk rejection by the court. A probate attorney will make sure you do it right the first time around.
Mediation for Family Conflicts
Unfortunately, it's not uncommon for families to fight over a deceased relative's assets and property. It might be due to the decedent dying without a will or uncertainties regarding the will's execution. A probate attorney can ease this process by explaining the law and creating settlements for existing disputes to bring a suitable resolution.
Representation in Court
While most wills make it possible to distribute an estate's assets after a decedent passes on, some cases aren't so straightforward. If someone contests the will, the parties may need to seek court intervention to figure out who will inherit the assets. While you may choose to represent yourself in the event of a contested will, a probate attorney can ensure that your rights are preserved and make the process easier.
Helping Heirs Reach an Agreement
Probate attorneys can counsel family members in disagreement over the distribution of estate assets. For example, if property was left to several siblings but only one wants to live there, legal counsel can help you resolve the matter. If there's any confusion between heirs about the estate, an attorney can help with communication between them regarding a fair distribution of assets.
Formal vs. Informal Probate Processes
In Arizona, probate processes may be either formal or informal. The majority of probates are informal, which is less expensive and usually doesn't require a court hearing. Formal probate proceedings are usually more complex and require at least one hearing. They're required when a will is contested or if probate was necessary but wasn't filed within the 2-year period following the decedent's death. A formal contested probate can include multiple court hearings, motions and discovery, and depositions.
Mesa Probate Lawyer Ryan Hodges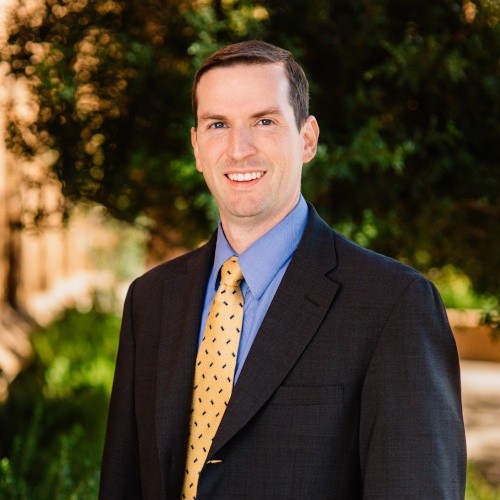 Ryan's understanding of probate law, experience in the field and commitment to the services to his clients set him apart as one of the top probate attorneys in Mesa, Arizona. Ryan has over 10 years of experiencing practicing probate law in Arizona, and has helped hundreds of clients over the past decade deal with a wide array of probate matters.
To learn more about Ryan Hodges, click here.
Mesa Probate Law Office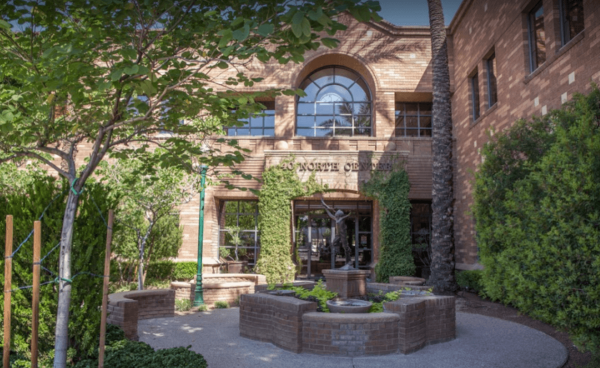 Our Mesa office is located on the northwest corner of Pepper Place and center street. We are conveniently located one mile from the Mesa Municipal Court, Mesa Arts Center, and Downtown Mesa. Our building is one block north of the LightRail station off of Center Street and Main.
Address: 40 N. Center St, Mesa, AZ 85201
Phone Number: (480) 351-6732
Mesa Municipal Court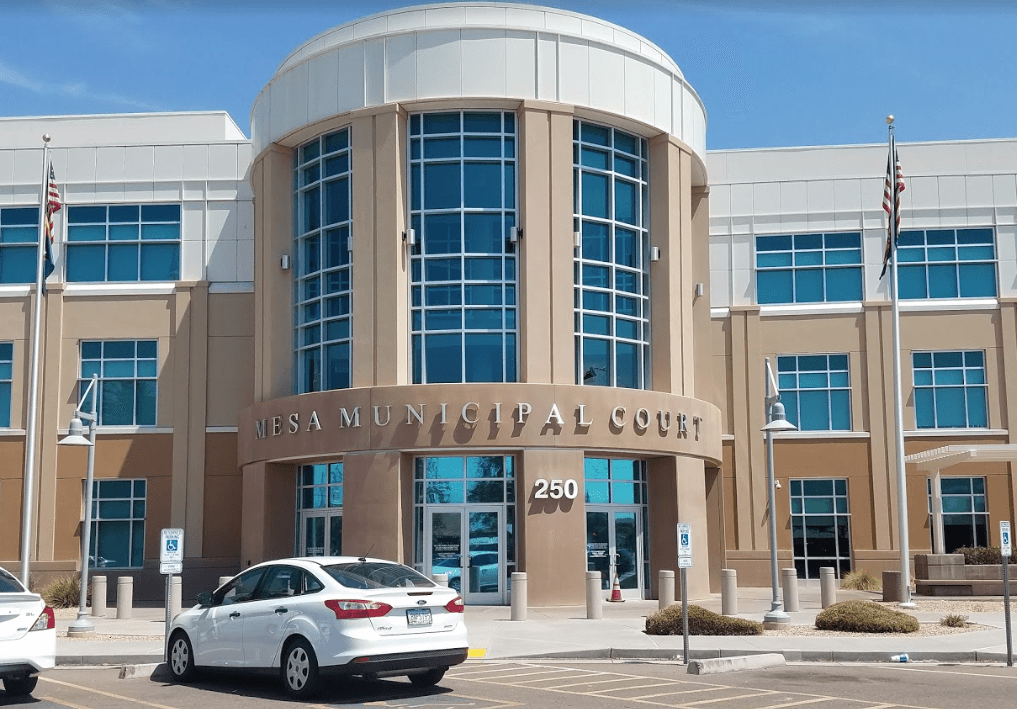 The Mesa Municipal Court is located at 1st Avenue and Pomeroy, less than one mile from our main office and just east of downtown Mesa.
You can find directions to the court here.
Address: 250 E. 1st Avenue, Mesa, Arizona 85210
Phone number: (480) 644-2255
Need Help with Probate Planning in Mesa?
The probate process can be complicated. If you've been appointed as the personal representative or executor of a will, you don't technically require legal assistance. However, seeking advice from a lawyer can help you in several ways. 
It can make the probate process easier to understand and more efficient. If there are disagreements between heirs of the estate, a lawyer can mediate and present suitable solutions. Plus, having someone experienced in your corner makes probate far less stressful. Get in touch with a probate planning attorney today for answers to your questions.
Call Probate Attorney Ryan Hodges at (480)467-4365 to discuss your case today.