Introduction
No one ever expects to be charged with a criminal offense. However, when it happens it can turn your whole world upside down. In Arizona, punishment for convicted crimes can range from misdemeanors that result in minor fines or community service, to felonies that can condemn a person to years in prison or possibly a death sentence. 
If you have been charged with a crime, legal representation is vital to build a strong defense and to ensure that your rights have not been violated. With help from a Peoria criminal defense attorney, you gain the best possible chance of a favorable outcome.
Peoria Criminal Defense Practice Areas
When faced with any type of criminal conviction, you want a strong advocate on your side. JacksonWhite Law provides alleged offenders with a dedicated defense team that is able and willing to give your case the attention it deserves. Our team handles all types of criminal defense cases in Peoria, including:
DUI
Marijuana Possession
Criminal Speeding
Domestic Violence
Possession of Dangerous Drugs
Possession of Narcotic Drugs
Juvenile Crimes
Disorderly Conduct
Shoplifting
Animal Cruelty
Hit and Run
Burglary
Child Endangerment
And Many More
DUIs in Peoria
Arizona is one of the toughest states for DUI offenses with strict laws and punishments for alleged offenders who are found guilty. If you are convicted of a DUI, you may face a number of penalties, including a minimum of 24 hours in jail, hundreds of dollars in fines, and a license suspicion of up to 90 days. If this is not your first offense, the penalties can be more severe.
When faced with a drunk driving charge or extreme DUI, it is imperative to speak with a Peoria criminal defense attorney as soon as possible.
Drug Crimes in Peoria
Every day, Peoria criminal defense attorneys aid clients that have been charged with drug crimes. Possession of narcotics and dangerous drugs are common drug charges that can result in serious penalties including fines, jail time, and probation.
Depending on the unique circumstances of your case, you could be charged with a misdemeanor or even a felony. The legal experts at JacksonWhite Law can help you navigate the complex legal system and outline the best options for you going forward.
Domestic Violence Charges in Peoria
In Arizona, domestic violence is defined as any criminal act of abuse that is committed by a household or family member. There are many crimes associated with domestic violence, such as assault and battery, criminal trespass, threatening, disorderly conduct, witness intimidation, and kidnapping.
If you have been charged with domestic violence, a Peoria criminal defense attorney can help ensure that you get the defense you need.
Burglary Crimes in Peoria
Entering or remaining in a residential or nonresidential structure or fenced residential or commercial yard can result in a charge of criminal trespass and burglary in the state of Arizona. Burglary laws are strict and the alleged offender only needs to have acted "with intent" to be charged.
If convicted, a burglary charge can result in a minimum of one year in prison. Burglary charges range from class 6 felonies which are the least severe to class 2 felonies which are the most severe.
Regardless of the circumstances surrounding your unique case, a criminal defense attorney is needed to build a strong defense on your behalf. 
Meet Our Peoria Criminal Defense Team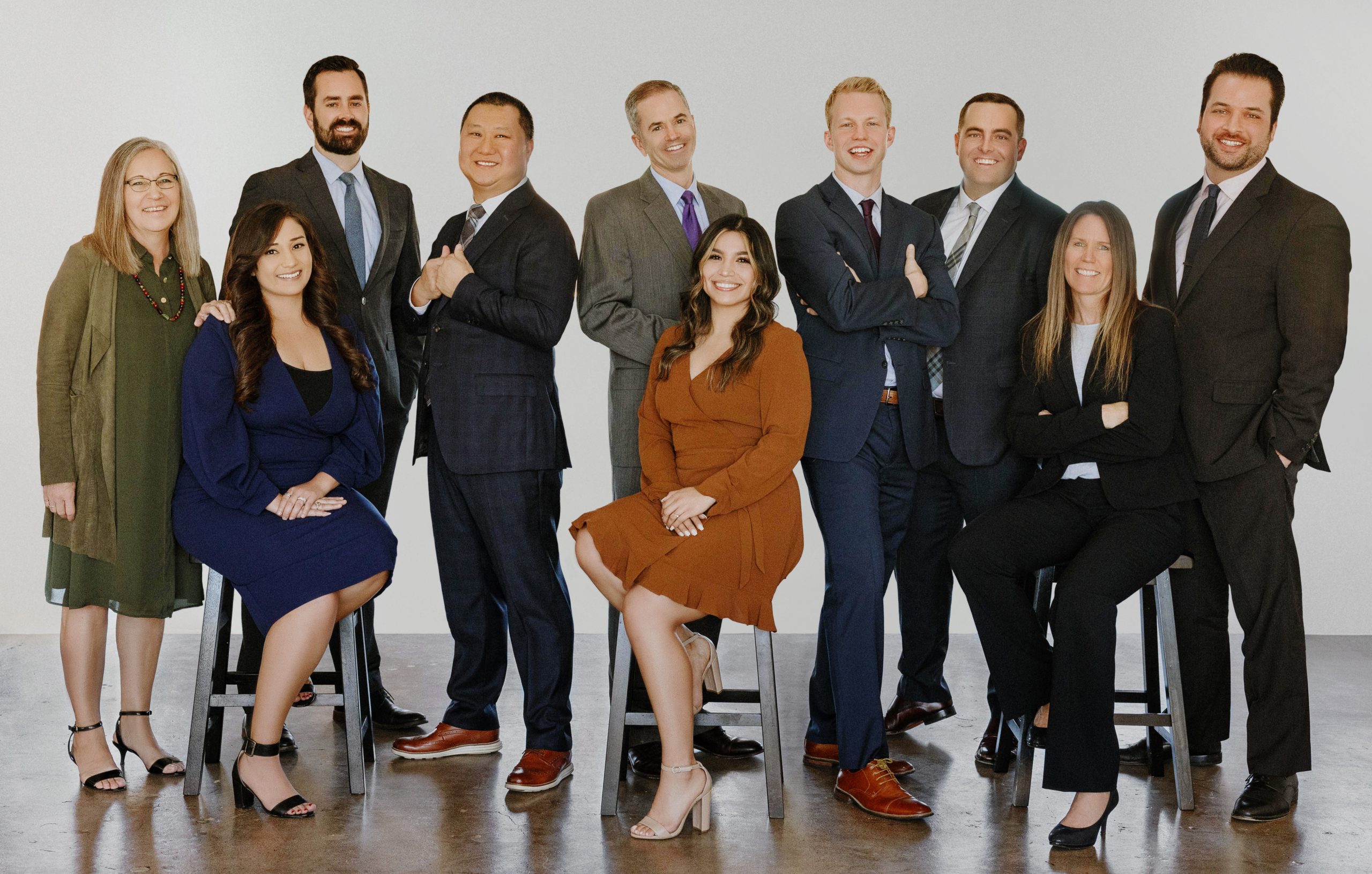 You can learn about our criminal law team here.
Receive Help With Your Peoria Criminal Defense Case
If you have been charged with any type of crime, do not approach the situation alone. A Peoria criminal defense attorney has the experience, knowledge base, resources, and connections needed to walk you through the process and help you obtain the best outcome possible.
At JacksonWhite Law, we offer free, confidential, and no-obligation consultations to potential clients over the phone or in our Peoria office. During a consultation, we will go over your case and explain your options going forward. Our unique approach to criminal cases allows us to be highly responsive and dedicated to meeting the unique needs of our clients.
The Peoria criminal defense attorneys at JacksonWhite Law understand the legal system and are equipped to handle all types of criminal cases. Contact our practice today to learn more about our criminal defense services or to schedule a consultation.
Call the JacksonWhite Criminal Law team at (480) 467-4370 to discuss your case today.