If you've been arrested for driving while under the influence in Mesa, Phoenix or other parts of Arizona, calling the right DUI attorney should be the first move you make.
That's why the next move is to call JacksonWhite, the East Valley's premier law firm. The criminal defense attorneys at JacksonWhite are dedicated to providing the highest-quality defense available to you.
Two Years Probabtion
2 CT DUI | Kyrene Justice
Case Dismissed
DUI | Tucson City Court
Get Superior DUI Representation in Mesa, Arizona
If you are facing drunk driving charges, you should not face the courts on your own. It's vital to have an experienced, assertive lawyer on your side who will fight to make sure that your rights are protected and that your outcome is fair.
See our Marijuana DUI page for that particular type of offense.
Aggravated DUI Charges in Arizona
Arizona drivers caught with a blood alcohol concentration (BAC) of .08% or higher can be arrested and charged with DUI. The consequences are more severe, however, for drivers charged with an aggravated DUI.
An aggravated DUI charge is not based on BAC. Instead, DUIs are elevated to aggravated DUIs for the following reasons:
The driver caused an accident resulting in extensive property damage, serious bodily injury or death
A minor under the age of 15 was in the vehicle at the time of the driver's arrest
The driver was operating the vehicle on a suspended or revoked license
The driver has been charged with more than three DUIs within the past seven years
The driver has a prior criminal record
An aggravated DUI is a felony offense in Arizona. As a felony, penalties for aggravated DUI include:
Time in state prison
Large fines, probation, community service
Driver's license suspension or revocation
Mandatory alcohol awareness classes
If you've been charged with an aggravated DUI, you'll need a capable defense lawyer to obtain the best results. We'll make every effort to give you the best defense in order to reduce your penalties and minimize the length of your sentencing.
Jeremy Geigle has over ten years of experience defending clients in the Mesa and Phoenix area, and DUIs are one of the most common offenses he deals with. His approach to aggravated DUI charges is to assess the reasons why your DUI was elevated to the aggravated category.
From there, Jeremy can fully explore the legal options that will result in a favorable outcome to your case.
It all starts with your free case review, where you can get a better idea of the legal road ahead. Contact us today to schedule your complimentary and private consultation with our superior defense lawyers.
A DUI charge refers to an individual who is operating a motor vehicle while under the influence of alcohol or any other mind-altering drugs. The state of Arizona has very strict and complex DUI laws to prevent individuals from driving while they are intoxicated.
The penalties for those who are operating a vehicle with a blood alcohol concentration of .08% or more can be very harsh. To avoid the most strict penalties, hire the attorney that knows how to represent you in court and make sense of your case – especially if you're facing a felony DUI charge.
Drivers convicted of these charges in Gilbert, Scottsdale, Tempe and Mesa can face jail time, probation, fines, community service, driver's license suspension or other blemishes on their permanent driver's record. You may face additional penalties for charges like leaving the scene of an accident or other driving-related offenses.
Click here to view our recent DUI case victories.
We are a full-service law firm focused on Criminal Defense.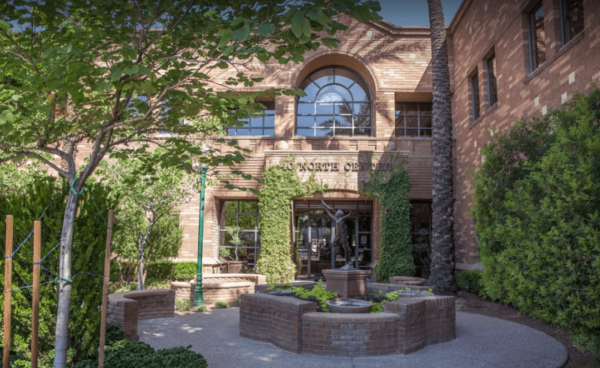 As premier defense attorneys in Arizona, we've helped clients go from facing criminal charges to having less severe penalties, which can then makes it easier for our clients to move on after a criminal case. Some of the outcomes and results we've secured include:
• Reduced charges
• Dropped charges and cases
• Lessened penalties
• Probation, fines and classes instead of jail time
At JacksonWhite, we're focused on the road ahead – not what's behind you. We'll make every effort to understand your case and offer legal solutions that can allow you to move forward and minimize the negative impact on your life. We've helped adults and juveniles facing all types of criminal charges, from DUI and drug crimes to violent crimes related to domestic violence, assault and battery. Our experienced attorneys will combine their knowledge, guidance and skill set to work toward the best possible outcome for you and your case.