The Scottsdale Personal Injury Lawyer You Can Trust
Jared Everton, supervising attorney of our Scottsdale personal injury law team handles all types cases, including:
Dog Bites
Premises Liability
Wrongful Death
Medical Malpractice
Call us today at (480) 467-4392 or tell us about your case to receive a free consultation.
We Handle All Types of Personal Injury Cases in Scottsdale
Jared Everton has served Scottsdale as a highly regarded personal injury attorney for over two decades. See below for the types of injury cases or personal injury team can help with.
Car Accidents
Car accident injuries resulting from the fault of another driver can be costly physically and financially. By contacting our Scottsdale Personal Injury team, we can help determine if you are entitled to compensation, and approximate what expenses can be covered. We assist with car accidents, motorcycle and truck accidents in Scottsdale and across the valley.
Dog Bites
Dog bites are common in many areas of Scottsdale. Often times, these attacks result in infection or hospitalization due to the extent of injury.  If another person's dog attacks and injures you, contact our legal team to get your case started. Let us help you get the .
Premises Liability Claims
Slip and fall injuries can often  be quite serious and may lead to multiple doctors visits or hospital stays. From small falls to extensive injuries, Jared Everton will represent you and fight for the compensation you deserve. He is the Scottsdale personal injury attorney to trust to handle your case with compassionate, yet  aggressive representation.
Free Personal Injury Consultations in Scottsdale
Jared Everton offers free, confidential and no-obligation consultations in a variety of settings. Contact his legal team today to begin the screening process, and get you on the path to resolution.
Expect to go over the specific details of your case to allow Jared Everton to adequately provide you options, along with setting expectations for the best possible outcome. Our #1 goal is to get you the maximum settlement to compensate for your injuries.
Call us today at (480) 467-4392 to schedule your free consultation.
Meet Jared Everton, Scottsdale's #1 Personal Injury Attorney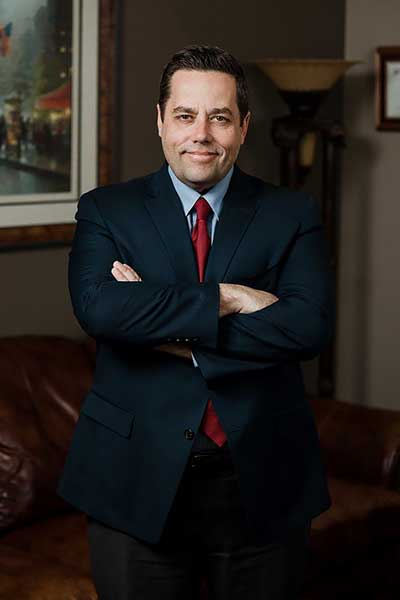 JacksonWhite's personal injury team is led by veteran personal injury attorney Jared Everton who is licensed to practice in the State of Arizona, in front of the United States Ninth Circuit of Appeals as well as the United States Supreme Court. Jared has dedicated the last 20 years serving the victims of accidents and has been assisting them in obtaining the best settlements possible.
As a member of the Arizona Bar Association and the American Association for Justice, Jared has diligently protected his clients and has deservingly been awarded as a Super Lawyers Rising Star.
Just a Few of Our Clients' Reviews
"Jared Everton and his team worked tirelessly to negotiate with medical providers and insurance company to reach a satisfactory settlement regarding my automobile accident. The end result was much better than I expected. I have also used Jackson White Law for Divorce proceedings and subsequent related issues and have never been disappointed in the results. Everyone I have come across at this firm is extremely professional, knowledgeable, experienced, and competent."
David A, AZ
"Jared and the entire staff of Jackson White were a pleasure to work with! I survived a traumatic, life-threatening experience in 2016. Jared helped me navigate the legal end of the situation, providing reliable and realistic advice and support every step of the way. He was quick to respond to all of my questions with patience and helped turn a difficult situation into a solution I feel good about. I would recommend Jared to anyone needing dependable and honest representation–you will not be disappointed!"
Courtney Roose, AZ
Our Scottsdale Office
We are located on Scottsdale Road, a quarter-mile south of McDonald Drive in the Lux Offices at Scottsdale Place.
If you aren't located near our Scottsdale office or otherwise cannot make it to an in-person meeting, Jared also offers free consultations over the phone.
Address: 5635 N. Scottsdale Rd Suite 170, Scottsdale AZ 85250
Phone number: (480) 571-9626
Scottsdale's Most Respected Personal Injury Law Firm
If you have been injured in any type of, Scottsdale's experienced personal injury law team is here to help you get the compensation that you not only need, but deserve. Contact us today to set up your free, no obligation consultation.
Call Personal Injury Attorney Jared Everton at (480) 467-4392 to discuss your case today.