If you've been injured in a car accident in Arizona, JacksonWhite Law is here to help.
We have over 20 years of experience representing accident victims in Arizona — helping them get the compensation they deserve.
Car accidents are traumatic, but getting help shouldn't be. With 116,609 total car crashes reported in Arizona for 2015, and 147 car accident injuries occurring daily, it's safe to say car accidents are dangerously common in Arizona.
The Premier Car Accident Lawyer in Arizona
Our car accident lawyers understand that auto accidents will have a lasting impact on your life. That's why we offer our clients all of our personal resources, time, and the energy needed to fully investigate and research your car accident claim.
The most common manner of car accidents in Arizona is rear ending another driver, which often leads to medical bills from visiting chiropractors and other pain specialists. Of the 116,609 auto accidents reported in AZ annually, nearly half of the accidents, about 53,554 result in injuries for the victims. You can ask anyone else who has been injured in a car accident, the road to recovery can be long and frustrating.
We also offer services for less common, but increasing, auto pedestrian accidents. The amount of pedestrians getting hit by cars is growing at alarming rate, with the amount of fatalities increasing by 12% from 2006 to 2015. With the accumulation of distractions for drivers, being a pedestrian on the street is becoming more dangerous.
We're Here to Fight For You
At JacksonWhite, our Arizona car accident lawyers take the burden away from you, so that you can focus on what matters most: getting better and moving forward. To accident attorney Jared Everton, clients are more than just cases. It's the reason why more people in the East Valley of the Phoenix metro area choose JacksonWhite's personal injury law team when they've been in a car accident.
If you have been in a car wreck in Arizona, you can receive compensation for the following including: car repair, car rental, diminution of value, loss of wages, medical bills, pain and suffering, permanent injuries, scars, future health care, and even damage to a spousal relationship.
Unfortunately, coming up with a dollar amount for all of these damages can be a complicated affair. And too many times, both sides can't agree on a fair compensation amount, which is why a premier Arizona car accident attorney is so crucial to your case.
Contact Us Today For Your Free Consultation
Call Personal Injury Attorney Jared Everton at (480) 467-4392 to discuss your case today.
We are a full-service law firm focused on serving our clients.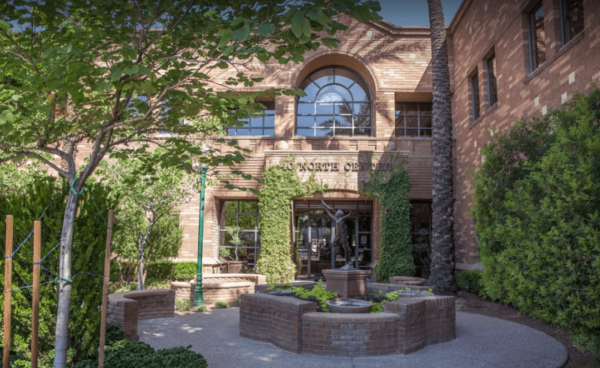 As a premier law firm, we've helped thousands of Arizonans navigate the often daunting process personal injury litigation.
Our team is ready to fight to get you the compensation you deserve. You can trust our 20 years of experience practicing personal injury law in Arizona.
Contact us today to schedule a free consultation.