Our Personal Injury team work tirelessly to secure their clients the settlements and compensation they deserve for their accidents and injuries
Your attorney can make all the difference in your personal injury case. JacksonWhite's experienced personal injury attorney, Jared Everton, will provide you with the answers and advice you need to make sure that every aspect of your injury case is acknowledged and accounted for. Jared takes special care to ensure that his clients feel confident in themselves and in their cases, and that case settlements represent a fair reimbursement of damages done to personal injury victims. He is an attorney that truly cares, and that's why he's one of the leading Mesa personal injury lawyers.
Personal Injury Attorney Jared Everton
Jared Everton is a JacksonWhite managing shareholder and joined the firm in 2001, focusing his practice on personal injury and social security disability. Jared has been successfully advocating for the disabled and injured for over twenty years. He has a passion for assisting his clients in obtaining redress for their injuries under the law. Jared also represents individuals seeking social security disability benefits through the appeals process. He has extensive experience and success litigating such matters in various Arizona state courts and federal courts.
Jared was admitted to the State Bar of Arizona in 2001 and is also licensed to practice in the United States District Court for the District of Arizona, the United States Court of Appeals for the Ninth Circuit, and the United States Supreme Court. After graduating from Arizona State University where he earned a bachelor's degree in the Russian language, he then attended the Thomas Jefferson School of Law and the Arizona State University College of Law. Jared earned his J.D. from the Thomas Jefferson School of Law in 2001. During law school, he was a member of Law Review and the recipient of the American Jurisprudence Award for excellence in Legal Writing and Research.
Jared is a member of the Arizona State Bar Association and the American Association for Justice. Prior to joining the firm in 2001, Jared interned for Senator John McCain in Washington D.C. and was named to the Super Lawyers Arizona Rising Stars list as a prominent attorney for 2012 and 2013.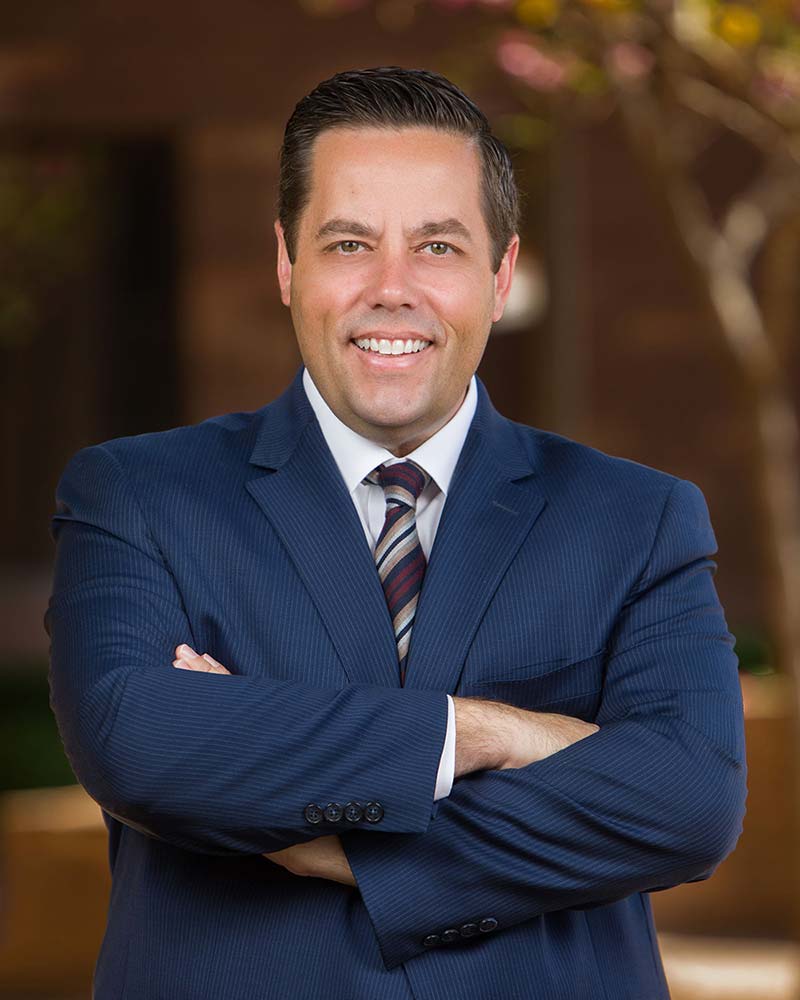 Call Personal Injury Attorney Jared Everton at (480) 467-4392 to discuss your case today.
Schedule Your Free Consultation
Fill out the form below to get your consultation and discuss your best legal options.