Introduction
According to Arizona Department of Transportation's latest statistical report, there were close to 130 thousand accidents in the year 2018 which resulted in 1,010 deaths and 53,000 serious injuries.
These striking statistics indicate that almost 50% of all car accidents in Arizona will result in an injury to a driver and or their passengers and this means all Arizona drivers need to be properly prepared for and taken care of following a car accident or motorcycle accident.
Work and personal engagements do not stop following a car accident and this makes it tough to get your life to return back to normal if you have been injured or your car has been damaged and needs to be repaired before it can be driven. If you have been involved in a car accident, you are not alone and Chandler's #1 car accident attorney Jared Everton and his team are here to protect you and assist in recovering every dollar you deserve!
The Chandler Car Accident Attorney You Can Trust
Jared Everton has been practicing law for over two decades, and he has devoted his time to representing the victims of car accidents and the victims alone. Jared and his team do not help the at-fault driver get away with causing an accident, rather Jared focuses on protecting the injured victim and assists them with obtaining the highest settlements possible.
If you have been injured in a car accident in Chandler, call Jared today at (480) 467-4392 to set up your no-hassle, free consultation.
Here's How Jared Everton Can Help You With Your Chandler Car Accident Case
Following an accident, victims should be taking the necessary time to rest and recover from their physical and mental injuries but aggressive insurance companies who are looking to settle with low-ball offers often prevent victims from properly recovering.
Then In addition to preventing victims from taking the time to properly recover, these low-ball settlements from insurance companies often are not enough to cover all of the damages from the accident and leave the victim in charge of paying for something that wasn't their fault.
Jared and his team have been dealing with low-ball offers from insurance companies and at-fault drivers for almost two decades and they have been successfully obtaining the highest settlements possible. If you have been involved in a car accident, Jared and his team are ready to fight for you and get you the most money possible.
Meet Jared Everton, Chandler's Leading Car Accident Lawyer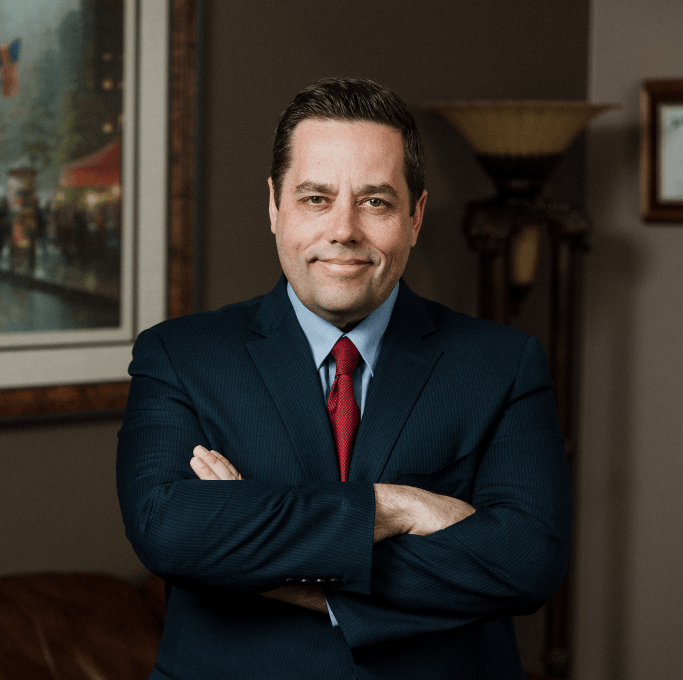 JacksonWhite's personal injury team is led by Jared Everton who has been representing personal injury and car accident victims for over 20 years. Jared is licensed to practice in the State of Arizona, in front of the United States Ninth Circuit of Appeals as well as the United States Supreme Court.
As a member of the Arizona Bar Association and the American Association for Justice, Jared has diligently protected his clients and has deservingly been awarded the Super Lawyers Rising Star. Jared is Chandler's leading personal injury attorney for you.
Call Personal Injury Attorney Jared Everton at (480) 467-4392 to discuss your case today.