Ryan Hodges is the Phoenix Probate Lawyer You Can Trust
When a person passes away in Arizona, their estate may go through the probate process. Probate refers to the legal process of administering the estate of a deceased person. This complex process involves organizing all property and assets and distributing them to the rightful parties as an inheritance. However, before this can happen, any taxes and debt must be paid from the estate.
Probate in Arizona can quickly become confusing and complicated, especially if the deceased person did not leave a will or estate plan. To ensure that the probate process is performed lawfully and that you understand each step of the process, it's important to work with an experienced probate lawyer — like attorney Ryan Hodges and his team here at JacksonWhite. Call us now at (480)467-4365 to get started, or keep reading to learn more about what we do.
Types of Probate in Phoenix
If your loved one has recently passed, you may be facing probate to determine how their property should be handled. In Arizona, there are several options for probate:
Informal Probate: Informal probate proceedings may occur if the estate is not challenged and your loved one did not leave a valid will. In an informal probate, the process is fairly straightforward, and a personal representative appointed by the court is responsible for administering the estate.
Formal Probate:

Formal probate is used to resolve legal issues that arise when settling an estate, such as the validity of a will if contested. The formal probate process is most commonly used when there is a dispute between parties that requires input from the court or if there is another reason why informal probate is not an option.

Supervised Probate: Some estates may require supervised probate, in which the court oversees each step of the probate process. Supervised probate may be used in situations when the court is convinced that there are sensitive or special concerns that require ongoing supervision. This type of probate is very rare.
Our team can also help with trust administration.
How to Know When Probate Is Required
Not every family will encounter probate when their loved one passes away. Under Arizona law, probate is generally only required if the decedent had more than $100,000 of real estate equity or over $75,000 in personal property (e.g., money and physical possessions).
However, there are some exceptions to these rules. For example, some exceptions include assets subject to a beneficiary designation or assets titled in a trust name. Another exception is if property is stated as "joint tenancy with right of survivorship" in which the surviving owner should rightfully inherit the property.
Many types of assets and property are subject to probate in Arizona, including:
Real estate, motor vehicles, and other titled assets
Financial assets, such as bank accounts, business ownership interests, brokerage accounts, and other securities
Personal possessions, such as artwork, clothing, jewelry, furniture, and collectibles
Half of the ownership interests in property owned as community property, unless the assets are jointly owned by a spouse who has a right of survivorship
Meet Phoenix Probate Attorney Ryan Hodges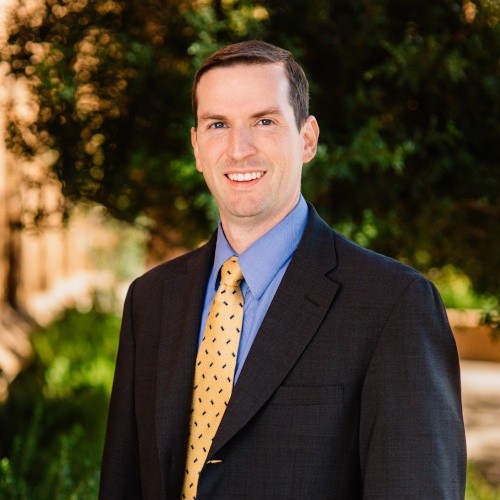 Ryan's experience in probate law and commitment to his clients make him one of the most trusted probate lawyers in Phoenix Arizona. With more than a decade of time practicing probate law in the state of Arizona, Ryan has served hundreds of clients with in a wide range of probate cases.
To learn more about Ryan Hodges, click here.
Our Phoenix Probate Law Office
Contact Our Phoenix Probate Legal Team
If you or a loved one is facing probate or have questions regarding how your estate would be handled in probate, contact our Phoenix probate attorneys at JacksonWhite. Fill out the form below or call us now at (480)467-4365.