Get Help From Scottsdale Probate Attorney Ryan Hodges
When someone passes away, their estate will be distributed by the probate court. This procedure entails identifying your assets, paying off your obligations, and guaranteeing that your property is distributed to the correct heirs. Whether there is a will or not, if the estate is small, Arizona law may not force you to go through probate. Even if probate isn't required, the beneficiaries will need to complete certain legal paperwork before your assets are dispersed.
Probate is a complicated process, and the law is always evolving. Working with a probate attorney in Scottsdale can help make the process go more smoothly. They will know how to speed up the probate process and can assist in resolving disputes among remaining family members.
What Happens During Probate?
When the probate court receives and accepts your will, the process of probate begins. It will then designate an executor to manage the estate (either you or someone else). The executor will assemble your assets, pay any expenses and debts, and transfer the remainder to the beneficiaries of your estate.
During the process, they must also file specific paperwork and forms. If a beneficiary or any interested party contests your will, the proceedings cannot continue until the court rules on its validity.
The executor (sometimes known as the personal representative) will complete the probate after paying the decedent's expenses, distributing or selling their assets, and taking care of their affairs, including filing a final tax return.
How Long Does Probate Take?
Most probate claims take between six and eight months if they are informal (don't require a court hearing) and uncontested (no one contests the will). It also relies on how quickly the executor fulfills their responsibilities. Probate must be open for a minimum of four months in order for creditors to file claims.
Is a Probated Will Public Information?
Whatever was filed in the matter at hand becomes public information after probate. Personal information about the decedent and executor (personal representative) is included, as well as the will's specifics. The public has access to the executor's phone number, address, email, height, weight, and Social Security number.
Is Probate Always Necessary?
When it comes to distributing property to heirs, probate isn't always required. If the property is worth less than a specific amount, for example, probate may not be required. It is sometimes possible to transfer it using a reduced version of the procedure.
Individual retirement accounts, 401(k) plans, and pensions with named beneficiaries are examples of accounts that do not require probate before being transferred. When the account's original owner passes away, the assets will immediately transfer to chosen beneficiaries.
You can utilize a variety of estate planning tactics to leave assets and property to heirs without having to go through the potentially costly probate procedure. Inquire with your lawyer if you have any questions. Keep in mind that if the decedent died intestate (without a will) or had a large estate, probate will almost certainly be required.
Do I Need a Probate Attorney?
Some people choose not to work with a lawyer, but hiring a probate attorney will make life much easier for you. These are some of the biggest advantages of working with a probate lawyer in Scottsdale.
A More Efficient Probate Process
Probate is notorious for being difficult, time-consuming, and slow, but it doesn't have to be. Probate attorneys are skilled in navigating the state's probate laws and know how to make the procedure as simple as possible. They can tell you what to expect from the court, assist you in filing the relevant forms, and guarantee that the estate's assets are divided properly. If you elect to self-file, you run the danger of being turned down by the court. A probate attorney will ensure that everything is done correctly the first time.
Mediation for Family Conflicts
Unfortunately, family feuds over a deceased relative's assets and property are not unusual. It could be because the decedent died without a will or because there are doubts about the will's execution. A probate attorney can help by explaining the law and negotiating settlements for existing conflicts in order to reach a satisfactory conclusion.
Representation in Court
While most wills allow for the distribution of an estate's assets following a decedent's death, some situations are more complicated. If the will is challenged, the parties may need to go to court to determine who would inherit the assets. While you may opt to represent yourself in the case of a contested will, a probate attorney can protect your rights and make the process go more smoothly.
Helping Heirs Reach an Agreement
Probate attorneys can help family members who are arguing about how to distribute estate assets. If, for example, a property was left to numerous siblings but only one of them wishes to reside there, legal counsel can assist you in resolving the situation. If there is any disagreement among heirs concerning the inheritance, an attorney can assist them in communicating about a fair transfer of assets.
Formal vs. Informal Probate Processes
Probate proceedings in Scottsdale, Arizona might be formal or informal. The majority of probates are informal, which saves money and eliminates the need for a judicial hearing. Formal probate proceedings are more involved and usually require at least one hearing. They're required when a will is challenged or when probate is required but not filed within two years of the decedent's death. Multiple court hearings, motions and discovery, and depositions can all be part of a formal contested probate.
Scottsdale Probate Attorney Ryan Hodges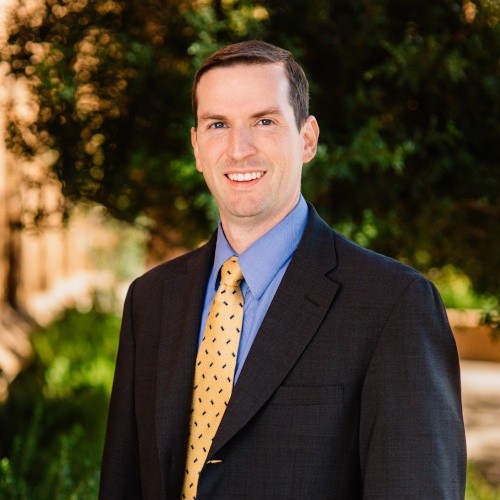 Ryan's knowledge of probate law, experience in the profession, and dedication to his clients' needs distinguish him as one of Mesa's finest probate attorneys. Ryan has over ten years of experience practicing probate law in Arizona, and has assisted hundreds of clients with a variety of probate issues over the last decade.
To learn more about Ryan Hodges, click here.
Our Scottsdale Probate Office
Our location in Scottsdale is located in the Lux Offices complex.
Address: 5635 N Scottsdale Rd Suite 170, Scottsdale, AZ 85250
Phone number: (480) 351-6732
Get Probate Help in Scottsdale
Probate can be a difficult process. You don't technically need legal help if you've been named as the personal representative or executor of a will. Getting legal advice, on the other hand, can be beneficial in a number of ways.
It has the potential to make the probate process more understandable and efficient. A lawyer can arbitrate and provide appropriate alternatives if there are issues among the estate's heirs. Furthermore, having someone who knows what they're doing in your corner makes probate lot less stressful. For answers to your questions, contact our office below.
Call Probate Attorney Ryan Hodges at (480)467-4365 to discuss your case today.