The Most Dependable Probate Lawyer in Scottsdale
Probate is the legal process in which a deceased person's estate is examined and distributed to the decedent's designated beneficiaries and heirs. The process can be complex and quite lengthy, averaging between six and 12 months, although it could be extended beyond that.
If the deceased person left a will, it will be reviewed by the probate registrar to determine if it is admissible in court. However, if there is no valid will, Arizona laws go into effect. Navigating probate in Arizona can be difficult and time-consuming. Trust administration can also be challenging for those facing it. To protect your family and rightful property, schedule a consultation with Scottsdale probate attorney Ryan Doges at JacksonWhite Attorneys at Law. Call us now at (480)467-4365 to get started!
Is Probate Required in Arizona?
Not everyone in Arizona is required to go through probate. This court-supervised process is generally reserved for situations in which there are no designated trusts or listed beneficiaries for the decedent's assets or property. In situations where a decedent had more than $100,000 in real estate equity or over $75,000 in personal property, probate is required to properly transfer assets to surviving heirs.
What are the Types of Probate in Scottsdale?
There are several options for probate in Arizona, including the following:
Informal Probate: This is the most straightforward type of probate. During these proceedings, paperwork is submitted to the probate court registrar who may then choose to appoint a personal representative to administer the estate.
Formal Probate: Formal probate may be used in situations where legal disputes have arisen, such as if the validity of the will has been contested or if there are disputes regarding who should be appointed the estate's personal representative.
Supervised Probate: In rare cases, supervised probate may be recommended. This type of probate requires the court to oversee each step of the probate process, meaning the personal representative must gain approval from the court before taking any action.
What Types of Assets are Subject to Probate?
It is important to understand what types of assets and property could be subject to probate in Arizona. At JacksonWhite, our Scottsdale probate attorneys assist families with securing the following assets:
Personal possessions, such as clothing, furniture, jewelry, artwork, and collectibles.
Financial assets, such as bank accounts, business ownership interests, and brokerage accounts.
Real estate, vehicles, and other types of titled property.
There are certain types of assets that are automatically passed down to beneficiaries without required input from the Arizona probate court. These include living trust assets, payable-on-death bank accounts, contracts, retirement accounts, property held in joint tenancy, assets registered in transfer-on-death form, and community property with the right of survivorship.
Meet Scottsdale Probate Attorney Ryan Hodges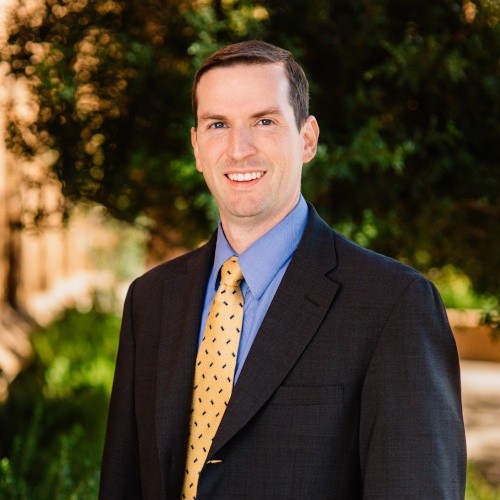 With over a decade of experience practicing probate law, attorney Ryan Hodges has distinguished himself as one of the top probate lawyers in Scottsdale, Arizona. Ryan has assisted hundreds of clients in all types of probate cases.
To learn more about Ryan Hodges, click here.
Our Scottsdale Probate Law Office
We are located on Scottsdale Road, just south of McDonald Drive.
Learn How Our Scottsdale Probate Team Can Help
Navigating Arizona probate law can be difficult on your own. Trust the experienced and knowledgeable Scottsdale probate attorneys at JacksonWhite to assist you with these legal proceedings and alleviate some of the burden and stress of dealing with the probate of an estate.
To schedule a consultation and discuss your options, call (480)467-4365.