Introduction
In recent years it seems that we have seen many stories on the news regarding whistleblowers and their attempts to share information regarding the improper and often illegal actions of businesses, major corporations and politicians. These cases are not just occurring in big cities and lofty high rises, rather these cases are occurring throughout the U.S in cities just like Mesa, Arizona.
Not every whistleblower will make the nightly news stories, but their role in exposing the truth and holding companies and politicians accountable is invaluable. Lawmakers have saw fit to create laws protecting whistleblowers who are doing the right thing.
Whistleblower protections date back to President Lincoln and the False Claim Act  which was the first law enacted to prevent fraud that was being committed against the United States . The false claim act allowed for employees to tell the truth regarding the practices of a business who were fraudulently deceiving the government.
Mesa Whistleblower Criteria
A whistleblower is someone who has information regarding any illegal or improper activities and reports this information to the proper authorities. Whistleblowers can be employees, investors or suppliers; a whistleblower is anybody with firsthand knowledge of illegal activities.
The process of whistleblowing can be extremely daunting, as individuals believe they are at risk of losing their jobs and hurting their career. It is true that whistleblowers can be alienated by those at their company and even in their industry, but their ability to tell the truth and not be retaliated against is legally protected.
Whistleblowers are protected and safe from any and all retaliatory actions by their place of employment and cannot be demoted, fired or punished for reporting the truth.
If you believe that you have information regarding  improper and illegal actions that needs to be shared with the proper authorities, an experienced employment law attorney in Mesa, Arizona can assist you and ensure that you are protected.
When to Report Wrongdoings
Not every improper act committed warrants disclosing the information to the proper authorities and receiving whistleblower protection. To receive whistleblower protection a certain level of wrongdoing must be met. Here are examples of improper and/or illegal actions that would allow for whistleblower protection:
Tax Fraud
Insider Trading
Risks to public health
Sexual Harassment/forms of egregious discrimination
Improper usage of funds
Bribery
If you believe that serious actions of impropriety are occurring in your workplace and are not sure if they are serious enough to grant you whistleblower protection, a lawyer can assist you in your matter.
Mesa Whistleblower Protections
The most common fear held by those seeking to tell the truth regarding the improper and illegal actions of the company they work for is that they will be retaliated against. Retaliation can occur in many forms with the most common being a demotion, having pay docked, being fired and even intimidated.
Even though forms of retaliation may occur as a company continues to act dishonestly, whistleblower protection acts passed by the United States ,as well as state laws, protect whistleblowers from retaliation. These laws also provide peace of mind that doing the right thing will not cost you your job or your savings.
Whistleblowers are protected from all forms of retaliation and if they are victims of retaliation they may be able to recover any and all attorney fees associated with protecting themselves from the company. This means that an employee does not need to fear the actions of the company they are reporting against, and should the company act irresponsibly and retaliate, they will then be held liable for damages such as loss of pay, back pay and others.
Whistleblower Protection Acts
Whistleblower Protection Act (WPA)
The whistleblower protection act was passed in 1989 and protects federal employees or job applicants who lawfully disclose information to the proper authorities regarding actions which evidence:
Abuse of authority
Gross waste of funds
Violation of law, rule or regulation
Specific and substantial danger to public health or safety
Whistleblower Protection Enhancement Act (WPEA)
In 2012 congress passed WPEA to further protect federal employees who disclose information on fraud, waste and abuse. The WPEA also further protects whistleblowers whose disclosures:
Were given to a supervisor who was involved in the wrongdoing
Have already been reported on
Were made while off duty
Was made during the normal scope of work and their superiors failed to act
Were submitted after an extended period of time
If you have observed any serious wrongdoing or impropriety in the workplace and are looking to get the truth out, an experienced employment law attorney is here to protect you and ensure that the truth is told.
Mesa Employment Lawyers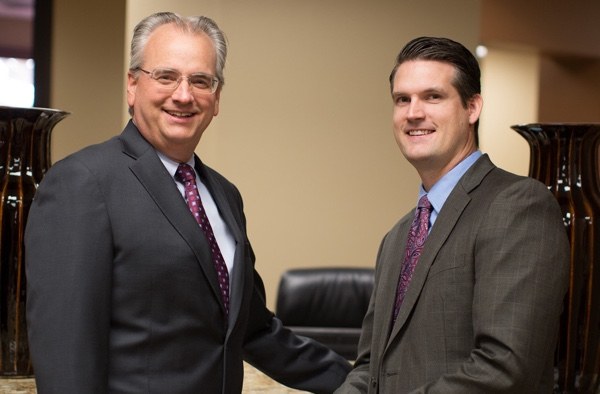 The award-winning employment law team at JacksonWhite is passionate about helping each client, showing dedication and working diligently to gain outstanding results. The team consists of attorneys Michael Pruitt and Nate Hill.
Michale Pruitt is one of the top employment law attorneys in Arizona, being named a Super Lawyer by Thomas Reuters, a premier legal resource. Nate Hill was named in the Top 100 Employment Law Attorneys by The National Advocates, while also being named a Rising Star by Thomas Reuters.
To learn more about our employment law team, click here.
Mesa Employment Law Office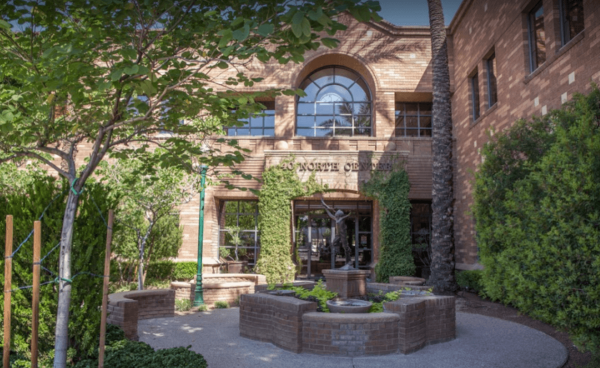 Our Mesa office is located on the northwest corner of Pepper Place and center street. We are conveniently located one mile from the Mesa Municipal Court, Mesa Arts Center, and Downtown Mesa. Our building is one block north of the LightRail station off of Center Street and Main.
Address: 40 N. Center St, Mesa, AZ 85201
Phone Number: (480) 351-6732
Mesa Municipal Court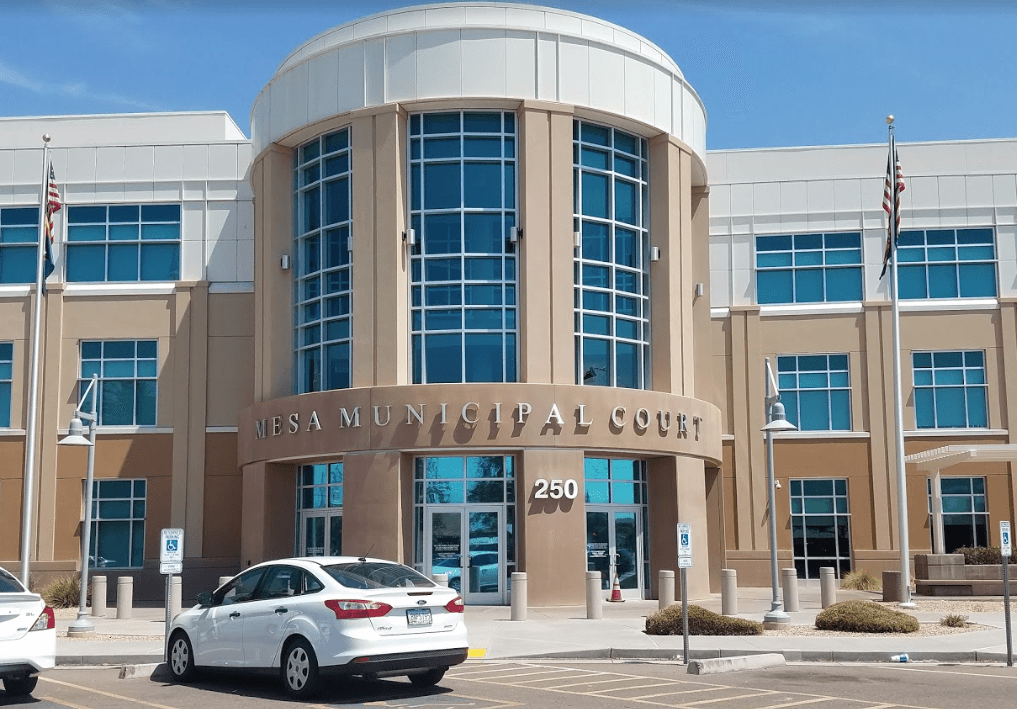 The Mesa Municipal Court is located at 1st Avenue and Pomeroy, less than one mile from our main office and just east of downtown Mesa.
You can find directions to the court here.
Address: 250 E. 1st Avenue, Mesa, Arizona 85210
Phone number: (480) 644-2255
Mesa's Premier Employment Law Firm
Whether you are seeking needs as an employee or an employer, our employment law team can represent you. At JacksonWhite we're on the front-lines of changes to federal and state employment laws. Our team emphasis on continued education in employment issues and dedication to our client will help you see outstanding results.
We've handled all types of employment law cases and will always strive to offer our clients productive, cost-effective legal services that meet their business and legal needs.
Call our Employment Law team at (480) 464-1111 to discuss your case today.