If you live or work in Chandler and need help with an employment dispute, the expert attorneys at JacksonWhite are here to help. Our Chandler employment law team has helped thousands of Arizonans with legal issues involving the workplace.
Whether you are an employee or an employer, our team has the experience to help you. Call our employment law team at (480) 464-1111 to discuss your case today, or continue below to learn more about our employment law services in Chandler.
Chandler Employee Law Services
As an employee, it's important to ensure that your company has your best interests in mind. Unfortunately, this isn't always the case and employees can find themselves being taken advantage of in their workplace.
Businesses taking advantage of their employees is unacceptable, but JacksonWhite's skilled team of employment attorneys can help you fight for what you deserve and ensure that you're not alone in standing up against the company you work for.
Wrongful Termination Cases in Chandler
Arizona is an "at-will" state, which means that employers can hire or fire employees when they choose and for any reason. Still, in some cases a termination may be considered illegal.
Employers in Chandler cannot fire you because of immutable characteristics that you're unable to change as it violates Arizona's laws and as well as national policies on employment. A violation of a written employment contract could be grounds for a wrongful termination lawsuit in Chandler.
Call our Employment Law team at (480) 464-1111 to discuss your wrongful termination case today.
Chandler Workplace Discrimination
Discrimination can take many forms, including a hostile work environment, loss of opportunity, pay discrepancies, and other illegal business practices.
If you believe you are being discriminated against at work because of your sex, religion, race, pregnancy, disability, or any other situation that is out of your control, our lawyers can help you put a stop to the behavior immediately.
The first steps of confronting discrimination in the workplace are difficult and often done alone by the employee. If the discrimination continues, it can quickly become out of control.
Call our Employment Law team at (480) 464-1111 to discuss your workplace discrimination case today.
Chandler Whistleblower Protection
A whistleblower is an employee that reports their own company for illegal or unethical business practices. This situation becomes uncomfortable because the employee wants to continue working for their employer — and they may even enjoy working for the company — they just want the illegal or unethical practices to end.
If you are thinking about becoming a whistleblower, there are Arizona laws in place to protect you from retaliation from your employers if you report them, but is important to consult with an experienced employment lawyer in Chandler to successfully navigate this challenging situation.
Call our Employment Law team at (480) 464-1111 to discuss your whistleblower protection case today.
Chandler Employer Law Services
Every business is unique, which gives employers in Chandler the responsibility to follow employment laws. As such, businesses should have efficient and ethical practices in place to protect both themselves and their employees.
Chandler Employment Audits
Business owners can unknowingly violate a variety of employment laws that they did not know about. Our employment law team can evaluate your company's procedures to ensure that you're complying with state and federal laws.
With our thorough audit system, we help both new and experienced companies avoid costly mistakes and maintain a high level of ethical and legal conduct.
Call our Employment Law team at (480) 464-1111 to discuss an employment audit today.
Chandler Workers Compensation Claims
To avoid workers compensation claims, it's best to have clear policies and procedures in place and have time set aside with each employee to go over these policies to make sure they understand the process. However, even if the right precautions are set in place, claims can still occur.
Workers compensation was designed to protect both employees and employers, but sometimes it can do more harm than good. Employees can feel entitled to workers compensation for incidents or illnesses that don't always apply.
Call our Employment Law team at (480) 464-1111 to discuss a workers compensation case today.
Chandler Unfair Business Practices Defense
Our Chandler employment law attorneys have represented both employees and employers in many different discrimination cases.
We also work with businesses to make sure that their workplace strategies and environment comply with state and federal standards and avoid headaches related to unfair business practices later on.
Call our Employment Law team at (480) 464-1111 to discuss your unfair business practices case today.
Meet Our Chandler Employment Lawyers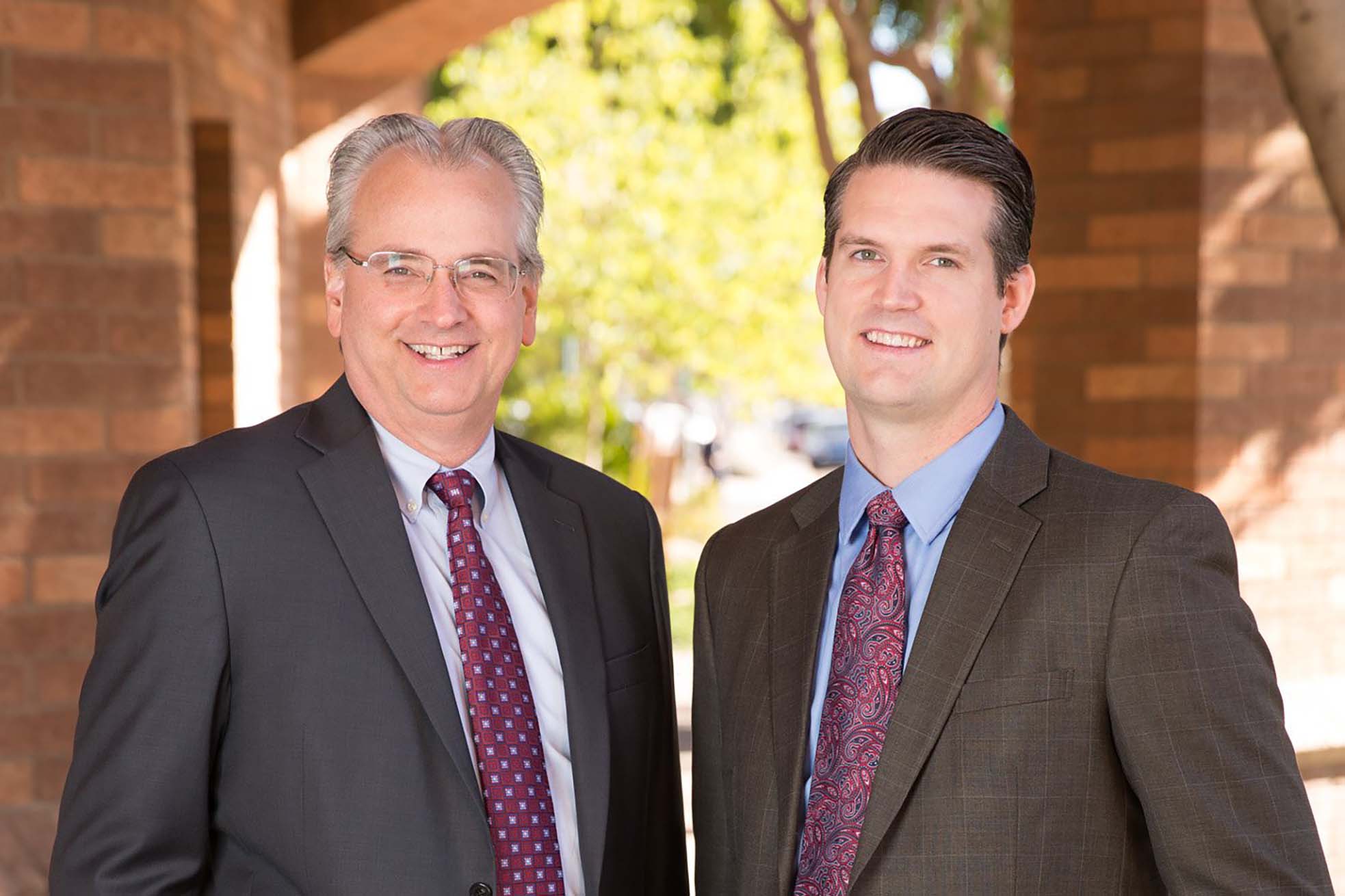 Attorneys Mike Pruitt and Nate Hill are passionate about helping each client, showing dedication and working diligently to achieve outstanding results.
Michale Pruitt is one of the top employment lawyers in Arizona, and he has been named a Super Lawyer by Thomas Reuters, a premier legal resource. Nate Hill is also an experienced attorney, and was named in the Top 100 Employment Law Attorneys by The National Advocates, with recognition a Rising Star by Thomas Reuters.
To learn more about our employment law team, click here.
You Can Trust Our Chandler Employment Law Team
Our experienced team has handled all types of employment law cases, and we always strive to offer our clients top-quality legal services that meet their needs.
Call our Employment Law team at (480) 464-1111 to discuss your case today, or fill out the form below.