With a population of over 450,000 people, the city of Mesa is quickly becoming one of the largest cities in the greater Phoenix area. As Mesa continues to grow and access to the city becomes easier, such as the extension of the LightRail now taking you into the heart of the city, local businesses and corporate business with facilities in Mesa are becoming larger as well.
A thriving business environment will have need of employment and labor attorneys to protect both company and employee rights. JacksonWhite's employment law attorneys are Arizona business experts that can work with you to establish fair and legal employment practices. Our attorneys can also help employees that have been taken advantage of by their employers.
To see how we can help you, call us today at (480) 464-1111.
Mesa Employee Law Services
As an employee you want to make sure that the company you work for has your best interests in mind. Unfortunately, this is not always the case. Often times employees find themselves being taken advantage of in their workplace.
Businesses taking advantage of their employees is an unacceptable practice, but an even more difficult situation comes out of this mistreatment; employees having to stand up against the company they work for in order to fight for their individual rights. JacksonWhite wants you to know that you are not alone, and that our skilled team of attorneys can help you fight for what you deserve.
Mesa Wrongful Termination
Arizona is considered an "at-will" state, which means that employers can hire or fire individuals when they choose and for any reason. However, just because Arizona is an "at-will" state doesn't mean that there aren't still some cases that a termination is considered illegal.
Mesa employers cannot fire you because of immutable characteristics that you're unable to change. Doing so violates Arizona state laws, and possibly even national policy on employment. In addition, if there is a written employment contract, any violation of the contract could be grounds for a wrongful termination lawsuit.
Learn more about Mesa wrongful termination.
Mesa Workplace Discrimination
Discrimination takes many forms, not all of which involve an employee being fired. Instead it can lead to a hostile work environment, loss of opportunity, pay discrepancies, and other illegal business practices.
The first steps of an employee confronting discrimination in the workplace are the most difficult, because the employee usually has to do it on their own. If they are lucky, it will stop. However, this is not always the case, and if the discrimination continues it can become out of control quickly.
The good news is that you do not have to fight this discrimination on your own. If you believe you are being discriminated against at work because of your sex, religion, race, pregnancy, disability, or any other situation that is out of your control, our lawyers will help you put a stop to the behavior immediately.
Learn more about Mesa workplace discrimination.
Mesa Whistleblower Protection
Whistleblowers are employees that report their own company for unethical or illegal business practices. This situation becomes difficult because the employee wants to keep their job, they may even enjoy working for the company, they just want the illegal or unethical practices to stop.
Doing the right thing can be hard, especially if you may face some negative repercussions, even being fired, for reporting your company. However, there are laws in place to protect retaliation from your employers.
If you are thinking about becoming a whistleblower against your company, you will want to be prepared. Contact our Mesa employment lawyers today and we will help you through this challenging situation.
Learn more about Mesa whistleblower protection.
Mesa Employer Law Services
Work environments have their own unique characteristics giving employers everywhere the responsibility to follow certain guidelines. In order to meet these guidelines, you will want to make sure that the company has efficient and ethical business practices in place in order to protect itself and it's employees.
Mesa Employment Audits
Business owners can unknowingly fail to comply with a variety of employment laws that they did not even know existed. That's why it's important to seek legal advice on the subject.
An evaluation of your companies procedures by our employment law team could ensure that your company is complying with state and federal laws and regulations. With our thorough audit system, we help both new and experienced companies avoid costly mistakes.
Learn more about Employment audits.
Mesa Workers Compensation Claims
Workers compensation was designed to protect both employees and employers, but sometimes, it can do more harm than good. Employees can feel entitled to workers compensation for incidents or illnesses that don't always apply.
The best way to avoid workers compensation claims is to have clear policies and procedures in place, and have time set aside with each employee to go over these polices to make sure they understand the process. However, even if the right precautions are set in place, claims can still occur.
Learn more about Workers compensation.
Mesa Unfair Business Practice Defense
JacksonWhite's employment law attorneys have represented both employees and employers in discrimination cases. We also work with companies before any lawsuits take place by making sure that their workplace strategies and environment comply with state and federal standards.
Learn more about Unfair employment practice defense.
Mesa Employment Lawyers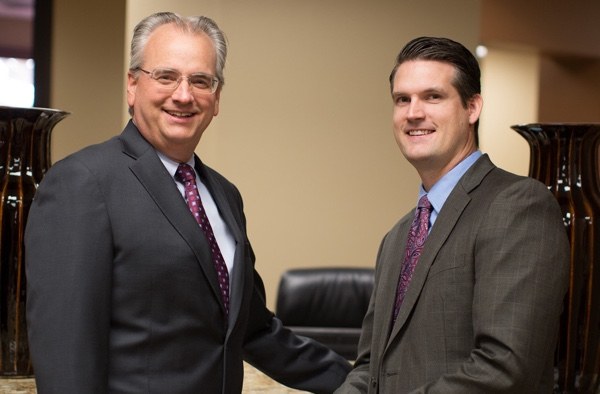 The award-winning employment law team at JacksonWhite is passionate about helping each client, showing dedication and working diligently to gain outstanding results. The team consists of attorneys Michael Pruitt and Nate Hill.
Michale Pruitt is one of the top employment law attorneys in Arizona, being named a Super Lawyer by Thomas Reuters, a premier legal resource. Nate Hill was named in the Top 100 Employment Law Attorneys by The National Advocates, while also being named a Rising Star by Thomas Reuters.
To learn more about our employment law team, click here.
Mesa Employment Law Office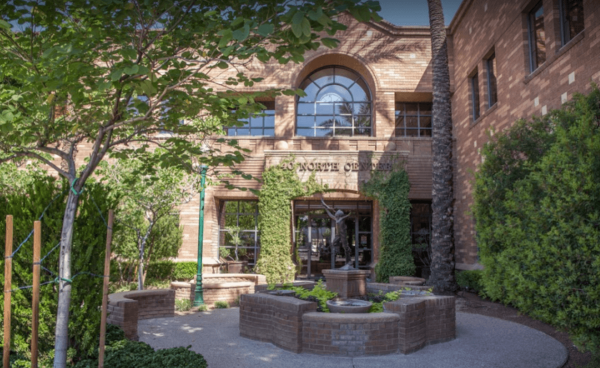 Our Mesa office is located on the northwest corner of Pepper Place and center street. We are conveniently located one mile from the Mesa Municipal Court, Mesa Arts Center, and Downtown Mesa. Our building is one block north of the LightRail station off of Center Street and Main.
Address: 40 N. Center St, Mesa, AZ 85201
Phone Number: (480) 351-6732
Mesa Municipal Court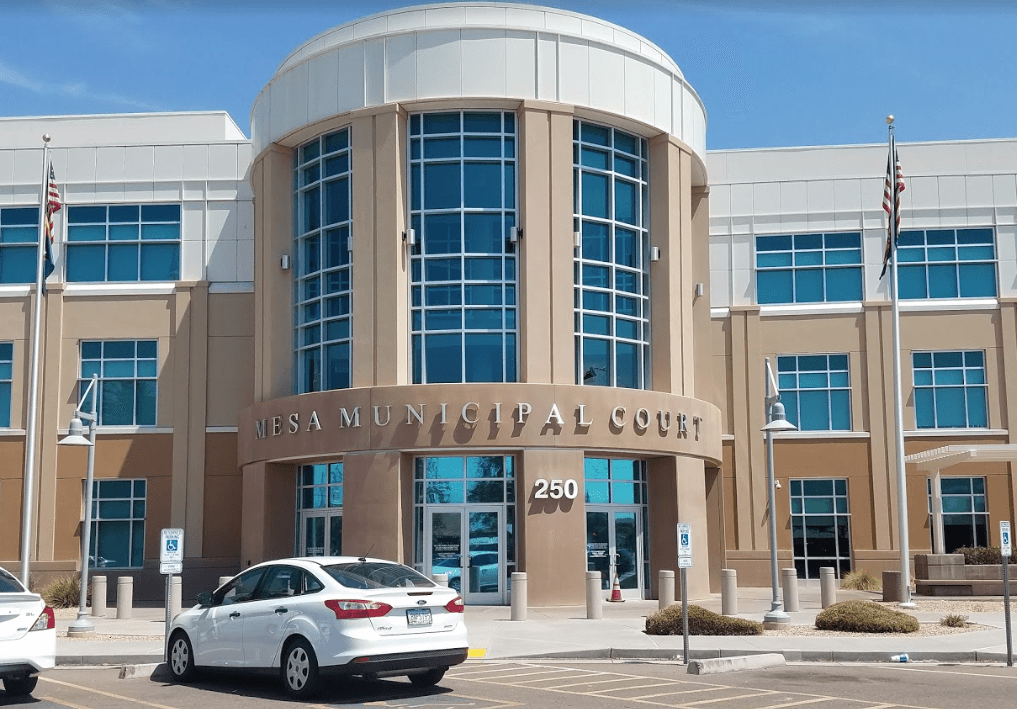 The Mesa Municipal Court is located at 1st Avenue and Pomeroy, less than one mile from our main office and just east of downtown Mesa.
You can find directions to the court here.
Address: 250 E. 1st Avenue, Mesa, Arizona 85210
Phone number: (480) 644-2255
Mesa's Premier Employment Law Firm
Whether you are seeking needs as an employee or an employer, our employment law team can represent you. At JacksonWhite we're on the front-lines of changes to federal and state employment laws. Our team emphasis on continued education in employment issues and dedication to our client will help you see outstanding results.
We've handled all types of employment law cases and will always strive to offer our clients productive, cost-effective legal services that meet their business and legal needs.
Call our Employment Law team at (480) 644-2255 to discuss your case today.