Introduction
Arizona is an "at will" employment state, meaning that employers have the right to hire and fire an employee without reasoning. However, what they cannot do, is fire someone because of their unchangeable characteristics, such as religion, race, sex, as well as several other categories. If a company does fire you because of one these reasons, you may have the ability to file a wrongful termination lawsuit.
Wrongful Termination in Mesa
Even though the law favors employers, there are also state laws and national policy on employment that protect employees from being fired for an unfair reason. When one of the following conditions apply, you may have grounds for a wrongful termination suit against your employer:
Discrimination
State and federal laws prohibit all forms of discrimination. Discrimination can be on age, sex, race, religion, disability, and national origin. If any of these factors contributed to your termination, even if there were other issues, such as poor attendance or performance, you may have grounds for a wrongful termination lawsuit.
Medical Condition
Medical conditions can, understandably, lead to a dip in an employee's performance or attendance. If this has happened to you, there is no need to worry, there are several laws in place to protect employees that develop a medical condition during their time with a company.
Arizona companies that fire an employee because they develop a medical condition are acting unethically, and the employee may have grounds to file a wrongful termination suit.
Performance of Legal Rights or Public Policy Issues
Employers cannot fire you because of legal rights or public policy issues, including public services such as jury duty. It is your legal right and responsibility as a United State citizen to be a partake in these public services, and your employee firing you because you had to miss work to perform these services is illegal.
Contract Rights and Policy Issues
Employers cannot fire someone that has specific terms described in a contract, doing so would violate requirements set during the hiring process. The same thing also goes for policies that are stated in an employee handbook.
Suing for Wrongful Termination in Mesa
The most important factor of a successful wrongful termination lawsuit is having facts and evidence to back up your claims. Without the proper paperwork and evidence, such as emails, phone calls, or written letters, proving your wrongful termination will be difficult.
All of the contracts and documents that are required to examine your situation can be received from the HR department at your office. Your work is legally required to provide you with these documents.
Wrongful Termination Attorneys in Mesa
Wrongful termination cases are extremely difficult to handle on your own, and it is strongly recommended that you work with a wrongful termination attorney.
In a majority of situations the employee will gather all of the necessary documents to prove your claim of wrongful termination, before contacting an attorney. Our attorneys can then easily determine whether or not you have a case or not. However, we understand that it isn't always apparent on what documents are necessary, or how to acquire these documents. If you need help starting the process, our attorneys can be with you every step of the way.
Whatever your situation may be, the talented and experienced employment law attorneys at JacksonWhite can help.
Mesa Employment Law Office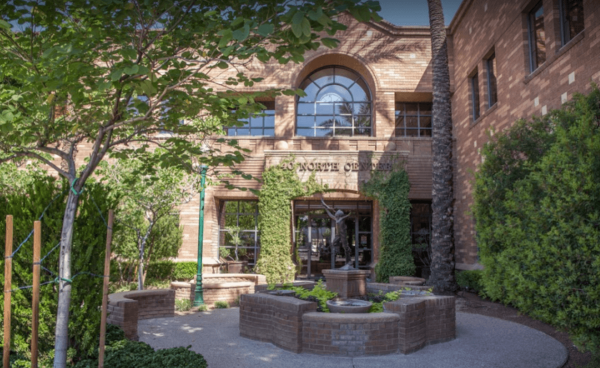 Our Mesa office is located on the northwest corner of Pepper Place and center street. We are conveniently located one mile from the Mesa Municipal Court, Mesa Arts Center, and Downtown Mesa. Our building is one block north of the LightRail station off of Center Street and Main.
Address: 40 N. Center St, Mesa, AZ 85201
Phone Number: (480) 351-6732
Call our Employment Law team at (480) 464-1111 to discuss your case today.