Back in 2012, TYLER WHITE helped our family establish a trust under some difficult circumstances. I so appreciated the fact that after just three short meetings, I knew that everything was in very capable hands.

Everyone at that law group was kind, professional, approachable, and very efficient. Recently, we needed more information on settling that trust, however, distance and the recent pandemic made it impossible to come in for an appointment. Tyler remembered the facts of our meeting eight years ago and referred us to RYAN HODGES who answered ALL of our questions PROMPTLY within just hours of our contact with him. I never expected, after all these years, to get any advise. I would highly recommend Jackson White Law Firm. They stand by their clients and make communication with their experts in each field effortless.

read more
Definitely one of the best experiences I have ever had dealing with lawyers. Everyone here is friendly and professional and hardworking and goes the extra mile to help. They are also some of the most extremely

knowledgeable attorneys that I have ever seen. I am very impressed with these lawyers and this law firm. They are much better than the pepper Jack cheese attorneys that I have used in the past. 5 stars all the way!!!!

read more
Tim Durkin along with his associates and staff were outstanding throughout the divorce process. I would highly recommend them to anyone in need of a divorce or other family law matter.
I have been a client for almost 20 years. I have gone through elder law situations for my mother and father, estate planning for my wife and I and a conservatorship and guardianship for my wife. Then finally a probate

situation when my wife passed away. They have always let me know exactly what I needed to do to keep things going in the right direction. I highly recommend the law firm of Jackson White for anyone who has any legal questions or situations. They have never let me down and I'm sure they will do the same for you.

read more
I have had 2 phone consultations with firm in 24 hours. Both calls, one with Melissa the other with Colton Johnston were informative, precise, professional & extremely helpful. Both parties offered ample time & clear

cut solutions to my issues at hand. Both parties followed up with pertinent info. I highly recommend & will be contacting Colton again as the need arises. Pleasantly surprised & appreciate their valuable time.

read more
Thanks again You are a Super Star!!! Your work and the process of helping me in my mom's estate was prompt and very much professional. You certainly deserve a well wish on your present and future career as a most

cordial and thoughtful attorney. I would automatically recommend you & firm, JACKSON WHITE ATTORNEYS AT LAW, if anyone I know may need of your professional service. I may need you again with my own estate will.

read more
Extremely professional, didn't waste my time and did what they said they were going to do . Not a cheap process but worth every penny Colton , and Tyler made treated me and my decisions with respect .
I have worked with several different departments and attorneys at Jackson White, I appreciate their professionalism and timely response. Their knowledge is vast I enjoy working with them.
I highly recommend Jackson White attorneys for Probate and Estate Planning. John TullyCamelback Fiduciary LLC
The best 30 minutes I have spent with a lawyer. Mr. Johnston made some very good suggestions regarding our legal needs. He demonstrated a sincere interest in helping with a resolution and steps that need to be taken.

Based on our first telephone meeting, I felt that Mr. Johnston will provide excellent representation.

read more
I called after hours and left a detailed message the following business day I received a call back from Bryson who asked a few additional questions and was able to advise me on what it is I needed to do next. after two

phone calls I went from worried to peace of mind, will definitely be using in the future I have any other legal needs.

read more
Daniel Melchor help me with my case. Patient, understanding, and very knowledgable. I highly recommend Daniel and Jackson White Law Firm.
Love working with Jackson White! Colton Johnston and Kristina Babbitt are a dream team and are so easy to work with! Highly recommend!
Pace Rawlins and his team at Jackson White Lawfirm was amazing! We are very happy with their work on our greencard petition. They were great at keeping us up to date with everything. We definitely will work with this

team again for the US naturalization. Great staff and amazing team to work with! We wholeheartedly recommend Pace Rawlins and his team!

read more
Welcome to JacksonWhite Employment Law
Labor and Employment Law Attorneys in Mesa, Arizona
The East Valley and Phoenix metro area are home to thousands of employers and employees. This thriving business environment creates a great need for experienced labor and employment lawyers. At JacksonWhite, our labor and employment lawyers have a thorough understanding of the issues affecting both employers and employees.
To learn more about our employment law services, call our office today at (480) 464-1111.
Employer Services
The legal rights of employees or employers are not always clear because of conflicting local, state and federal laws that are continually changing. Additionally, all work environments have their own unique characteristics giving employers everywhere the responsibility to follow certain guidelines.
At JacksonWhite, we're on the front-lines of these changes, and our employment law team places an emphasis on continued education in employment issues. We've handled all types of labor disputes, and strive to offer our clients productive, cost-effective legal services that meet their business and legal needs.
What Our Clients Say
"Mr. Hill got involved in my case and fought the claims against me. He got the claims dismissed and achieved a favorable result. I couldn't have done it without his help. I highly recommend Nate Hill as an attorney."
SB
Phoenix, Arizona
"Mike Pruitt and the Employment team at JacksonWhite represented me when I was wrongfully terminated. He got me an incredible settlement in a very short amount of time. It is easy to see why he has such a great reputation in Arizona. Highly Recommended!"
KM
Paradise Valley, Arizona
"I had a positive experience working with Nate. He is a down to earth type of person who is honest, trustworthy and friendly. His ability to listen and understand the client's perspective made it easy to work with him."
JT
Gilbert, Arizona
"I always felt better after talking with Mr. Pruitt; his calm demeanor was always reassuring. I truly appreciated his support and his negotiations to get me a fair settlement. Mr. Pruitt allowed me to obtain what was rightfully mine and I will always be grateful.
BS
Chandler, Arizona
Meet Our Attorneys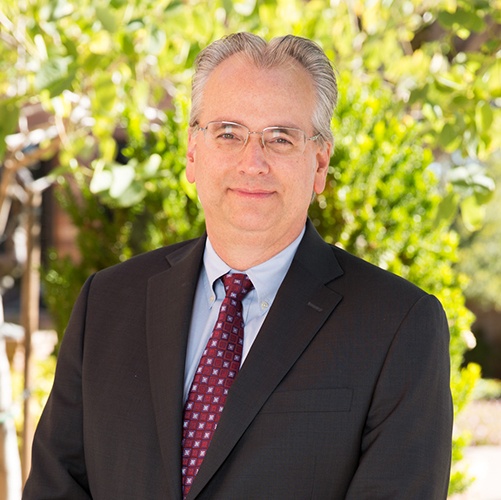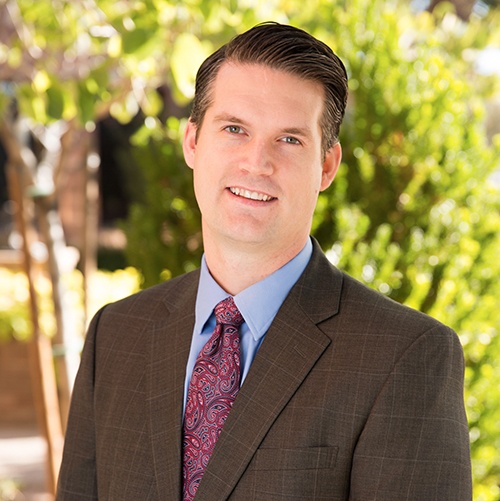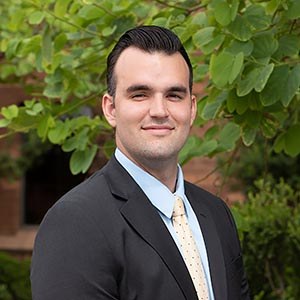 Schedule Your Consultation
Fill out the form below to get your consultation and discuss your best legal options.