The Scottsdale Guardianship & Conservatorships Attorneys You Can Trust
Guardianship and conservatorship are legal options for adult children, parents, or other loved ones who want to support and protect an underage or incapacitated family member or friend. Both guardianship and conservatorship are obtained through a court process called a Protective Proceeding.
The knowledgeable Scottsdale attorneys at JacksonWhite Attorneys at Law can guide you through each step of the process to ensure that your loved one receives the care he or she deserves.
Guardianship Attorneys in Scottsdale, Arizona
In Arizona, guardianship gives an individual other than the legal parent the ability to care for a child. This care includes but is not limited to, taking physical possession of the child, making medical decisions on the child's behalf, enrolling the child in school, and acting in the place of the child's parent.
There are two main types of guardianships in Scottsdale, including:
Title 14 Guardianship – This type of guardianship is easiest to obtain. However, it requires a person to have one or both parents' consent with the exception of cases in which a parent is deceased or the legal parents' rights have been terminated. Title 14 Guardianship is granted through Arizona probate court.
Title 8 Guardianship – It can be more difficult to obtain Title 8 Guardianship; however, a person does not need both parents' consent. A person can apply for guardianship if they believe that it is in the child's best interest to do so. Title 8 Guardianship is granted through juvenile court.
In cases where guardianship is sought due to a person who is incapable of handling their own medical decisions, it is important to consider alternatives. Other legal tools can serve as alternatives to guardianships in Scottsdale, including the following:
Health Care Power of Attorney
Mental Healthcare Power of Attorney
Surrogates
Living Wills
Conservatorship Attorneys in Scottsdale, Arizona
During conservatorship proceedings, a person may be appointed by the court to protect, manage, and conserve the assets of a loved one. If the conservator accepts the appointment, he or she is subject to fiduciary responsibilities and duties. Breach of these duties could result in serious civil penalties.
When determining whether to appoint a person as a conservator, the court will take several things into consideration, including the following:
Findings from a physician
Report from the court investigator
Testimony of the person filing the petition
Objections made by anyone who opposes the conservatorship
Other evidence or testimony available
Conservatorships are typically reserved for individuals who have not yet designated a person to handle their financial affairs. In cases where individuals plan in advance, there are several alternatives to conservatorship to consider, such as:
Durable Financial Power of Attorney
Living Trusts
Meet Our Scottsdale Guardianships & Conservatorships Team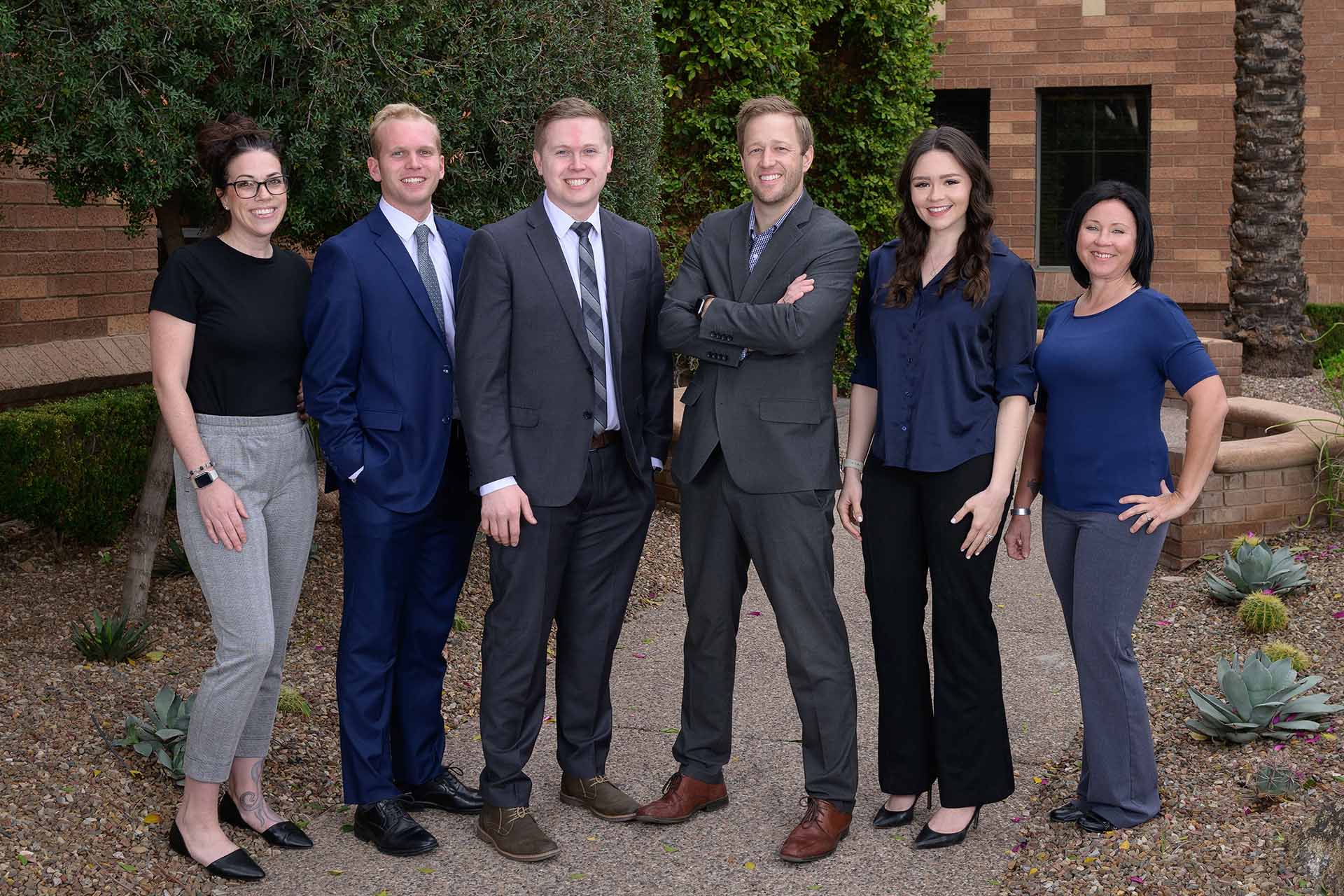 Speak with JacksonWhite Today to Get Started
Granting guardianship or conservatorship is not something that Arizona courts take lightly. The court will want to ensure that the person accepting these important duties is capable and has the underage or incapacitated person's best interests at heart.
At JacksonWhite, our Scottsdale guardianship and conservatorship attorneys have extensive experience handling these types of cases. Contact our Scottsdale guardianship and conservator team today at (480)467-4313 to speak with an attorney.