Introduction
Establishing an Arizona guardianship can be complicated, and a guardianship attorney can be quite helpful with everything that is involved.  The process generally begins when a family member or friend petitions the court to appoint a guardian for somebody for whom they are concerned.  Upon receiving the petition, the court appoints an attorney to represent the proposed ward and schedules a hearing on the matter, where it will consider all of the relevant guardianship information.
Appointing a Guardian
While people can seek a guardianship without counsel, a guardianship attorney may be helpful when it comes time for the guardianship hearing.  A court investigator prepares for the hearing by interviewing family members and friends.  The court also requests a physician's report regarding capacity issues and the need for a guardianship.  On the day of the hearing, the court examines the guardianship paperwork, considers all of the relevant testimony, and appoints a guardian, if appropriate.  With the exception of certain medical emergencies, this entire process takes about eight weeks.
Mental Health Guardianships
In regards to mental health care, Arizona guardians only have authority to give consent for outpatient care.  Individuals with degenerative diseases, such as Parkinson's disease or Alzheimer's disease, however, many times require inpatient mental health treatment.  Other times, inpatient treatment is necessary to treat severe depression or to make medication adjustments.  A hospital's geriatric psychiatric unit generally treats these types of issues, and treatment may last from a few days to a few weeks or longer.  After inpatient treatment, the individual may be ready to return to a residential care setting.
Because Arizona guardians do not have authority to obtain inpatient treatment for wards, they should always consider seeking the additional authority that a mental health guardianship provides.  With a mental health guardianship, guardians may obtain inpatient mental health treatment if the ward requires it, without first seeking the court's permission.  This authority, however, only lasts for up to one year, which means that timing is important when petitioning the court for such a guardianship.  Depending on the circumstances, waiting to establish a mental health guardianship may be better than seeking a mental health guardianship at the initial guardianship proceeding.  When determining whether to appoint a mental health guardian, the court considers mental health guardianship information, such as a psychological or psychiatric evaluation, and may appoint a mental health guardian, with authority lasting for one year, if appropriate.
Alternatives to Guardianships
Guardianships are generally reserved for people who have not appointed somebody to handle their medical decisions. Those who plan in advance, however, can choose for themselves who will handle their medical decisions, and can significantly reduce the likelihood that they will ever require a guardian's assistance.  Legal tools are available, which, if used properly, can serve as alternatives to Arizona guardianships:
Health Care Power of Attorney
A health care power of attorney allows an individual (called a principal) to designate an agent who can make health care decisions in the event that he or she loses capacity to do so.  Principals can revoke or change a power of attorney at any time, so long as they have capacity.  To be valid, an Arizona health care power of attorney must:
Clearly delegate the power to make health care decisions to a specific person;
Be signed by a principal who is of sound mind and free from duress; and
Be witnessed by at least one adult who is not the agent, relative or heir to the principal, or directly involved in providing health care to the principal.
Mental Healthcare Power of Attorney
Individuals can designate the same person or somebody else to make their mental health care decisions by creating a mental health care power of attorney.  An agent must have this type of power of attorney to admit a principal for inpatient mental health treatment without court proceedings.  An Arizona mental health care power of attorney can either be entirely separate from the health care power of attorney, or incorporated into the regular health care power of attorney so that one document covers both medical and mental health issues.
Surrogates
Arizona law allows what is referred to as a surrogate to make decisions for a person who does not have powers of attorney or an appointed guardian.  While surrogates can obtain ordinary health care for the person under their stewardship, they cannot withdraw life-sustaining treatment, and ordinarily cannot consent to inpatient mental health care.  The law gives priority to the following persons in the order given to act as a surrogate:
The person's spouse.
The person's child.
The person's parent.
The person's domestic partner, if the person is unmarried and nobody else has accepted financial responsibility.
One of the person's siblings.
A close friend of the person who knows the person's health care wishes.
The person's attending physician, if nobody else can be located.
Living Wills
A living will is yet another tool people can use to make their health care decisions known to others.  Arizona living wills can be either specific or general.  For example some living wills simply proscribe life-sustaining treatment.  Other living wills are far more specific, and provide detailed instructions on pain relief, antibiotics, hydration, feeding, and the use of ventilators or cardiopulmonary resuscitation.  A thorough living will that outlines important health care decisions in advance can many times preclude the need for a guardianship.
You Can Trust Our Team For Guardianship Services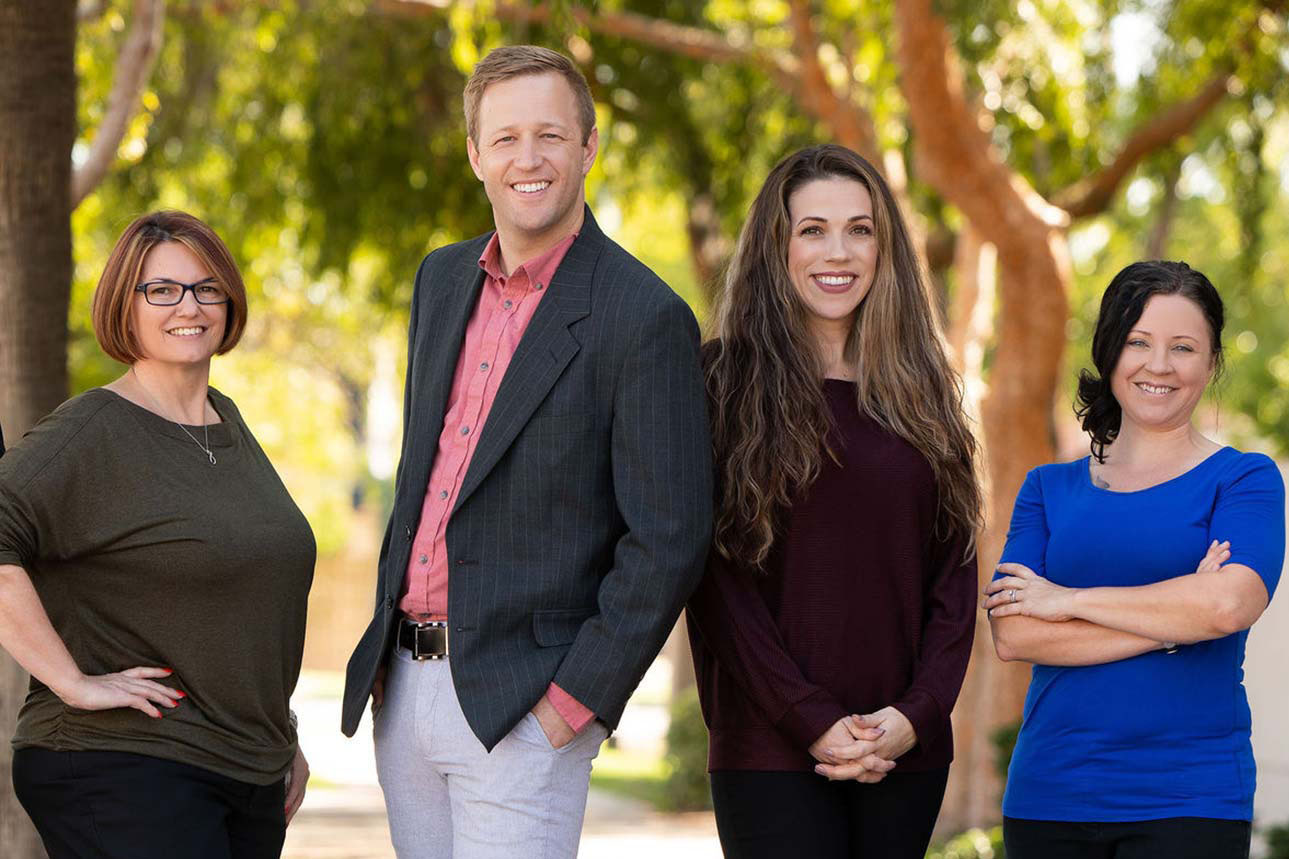 When you are ready to get the guardianship process started, our team — led by Attorney Colton Johnson— is here to guide the process. The JacksonWhite Guardianship and Conservatorship team of attorneys, paralegals, and legal assistants has helped hundreds of families navigate this often daunting procedure. Contact us below and our dedicated team will help your family move in the right direction.
Call our Guardianship and Conservatorship team at (480)467-4313 to discuss your case today.