Meet Colton Johnston
Colton earned his B.A. in Business, summa cum laude, from Arizona State University in 2012. He then attended the Denver Sturm College of Law where he earned his J.D. in 2016. During law school, Colton served as Articles Editor at the Denver Law Review, where he authored Luster v. State and Starkey v. Oklahoma: Modern Scarlet Letter Regulations and the Courts' Cold Shoulder, 93 DENV. U. L. REV. 613 (2015).
Colton also served as a Judicial Intern for the Honorable Judge F. Stephen Collins in the 18th Judicial District of Colorado's Judicial Branch, and volunteered with the Rocky Mountain Children's Law Center as a guardian ad litem and student practice attorney for the Denver University Civil Litigation Clinic. He also worked as a Law Clerk at the Denver firm of Robinson & Henry, P.C., and most recently clerked for the Honorable Judge A. Bruce Jones in the Denver District Court.
At JacksonWhite, Coltons primary focus is in the practice area of Elder Law, specifically focusing on Conservatorships & Guardianships. Colton takes great pride in assisting clients with end-of-life issues including incapacity, mental illness, and the transfer of assets.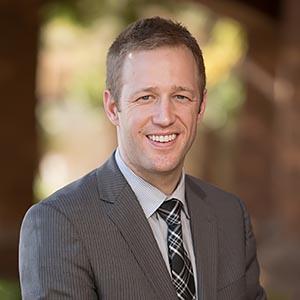 Paralegal
Kristina joined JacksonWhite in 2017. She assists Colton Johnston and Ryan Hodges in the Guardianship, Conservatorship, and Probate practice areas. Kristina is dedicated to the service of each client and takes pride in helping each client.
Legal Assistant
Brianna Burrows
Brianna joined JacksonWhite in 2019 and help in assisting our attorneys who specialize in the Probate and Guardianship/Conservatorship fields.
Legal Assistant
Billie Meagher
Billie joined Jackson White in 2016 as a member of the Estate Litigation team and is now a legal assistant for JacksonWhite's Guardianships and Conservatorships area. She is entrusted with case management and organization for the team.
Call Guardianship and Conservatorship Attorney Colton Johnston at (480)467-4313 to discuss your case today.
Schedule Your Consultation
Fill out the form below to get your consultation and discuss your best legal options.