Gilbert's Most Trusted Guardianship & Conservatorship Attorneys
Arizona law respects the rights of individuals to make their own decisions regarding their health and financial affairs. However, there may be instances in which individuals are not capable of caring for themselves or making the best decisions for their health and safety, such as when a person is a minor or incapacitated.
The team of Gilbert guardianship and conservatorship attorneys at JacksonWhite advises and represents conservators, conservatees, and their families by establishing guardianships and conservatorships consistent with Arizona law.
Guardianship Legal Services in Gilbert, Arizona
Guardianship is an important legal process in which a person is appointed a guardian of a minor or incapacitated person. A guardian is responsible for the care, custody, and control of their ward once authority is granted by the court. In some instances, guardianship of a child will be established in a will; however, anyone over 21 years of age can establish guardianship if there is a need.
The responsibilities associated with legal guardianship include the following:
Provide shelter.
Provide clothing and food.
Provide an education.
Provide care and emotional support.
Ensure the ward remains in good health.
Take responsibility if the ward damages another person's property.
In Arizona, guardians only have the authority to give consent for their ward's outpatient care. Some conditions, such as Alzheimer's disease or Parkinson's disease, may require inpatient mental health treatment. In this situation, a guardian should consider obtaining additional authority as a mental health guardian.
Alternatives to guardianship should also be considered when applicable. These alternatives include a health care power of attorney, mental health care power of attorney, a surrogate, or a living will.
Conservatorship Legal Services in Gilbert, Arizona
A conservatorship is a type of legal guardianship arrangement that involves appointing a person to take care of an underage or incapacitated person's financial affairs, including their real estate and assets. This differs from typical guardianship in which a guardian is taking care of a person and their medical care.
Conservatorship in Arizona is reserved for cases in which a person did not create an estate plan and nominate someone to take over their finances. If that person later
becomes incapable of handling their own finances due to a mental or physical disability, a friend or loved one may choose to file a petition to become their conservator.
There are some alternatives to conservatorships to consider for those able to make plans ahead of time. Some legal tools and alternatives to conservatorships include a durable financial power of attorney or a living trust. Both roles enable a designated person to manage the financial and legal affairs of another person.
Meet Our Gilbert Guardianship & Conservatorship Team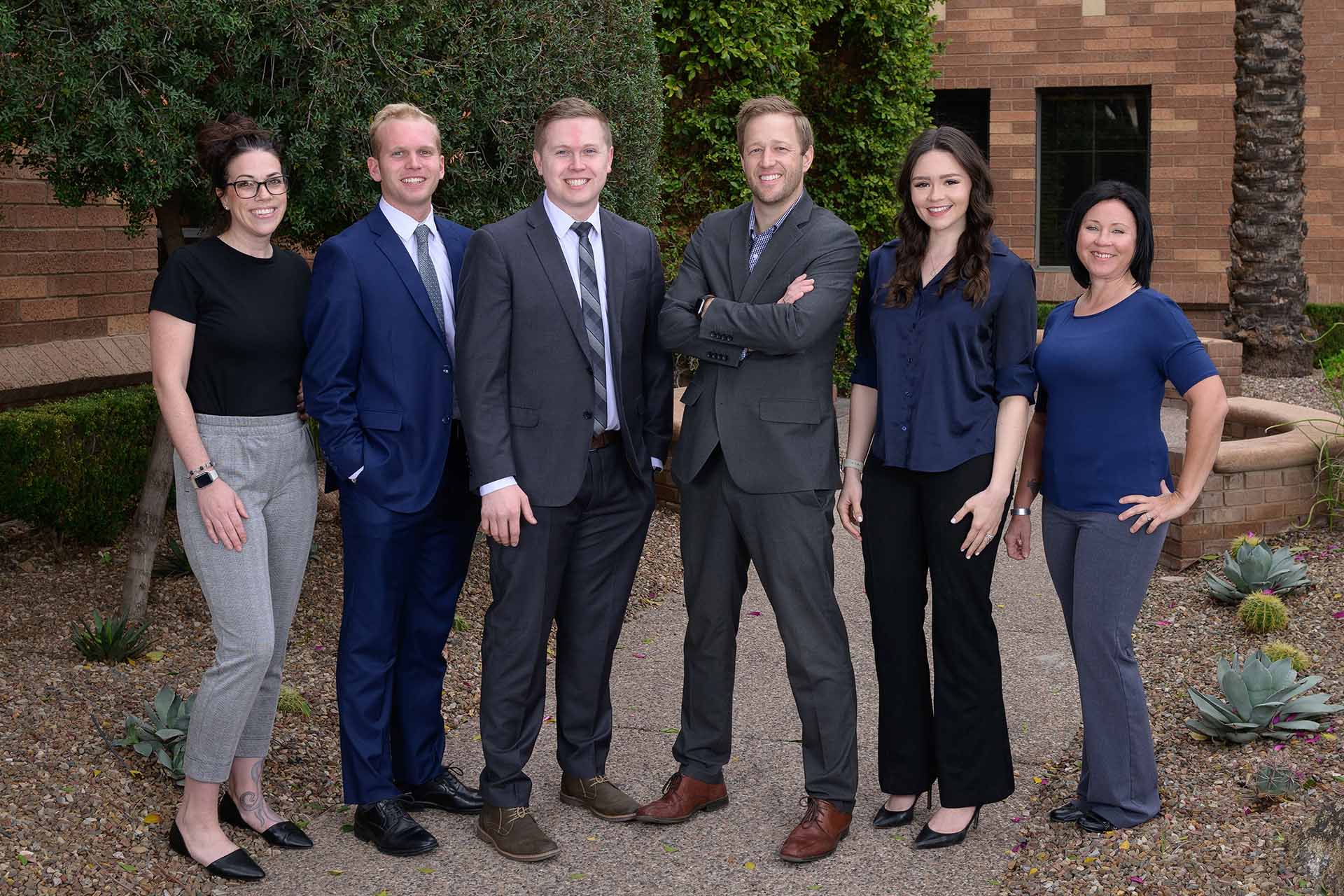 Contact the Experienced Team at JacksonWhite
Whether you are interested in establishing guardianship, conservatorship, or both, it is important to speak with an experienced legal expert before getting started. The knowledgeable team of Gilbert guardianship and conservatorship attorneys at JacksonWhite can help you navigate the complex process of petitioning the court and proving that guardianship or conservatorship is necessary.
Contact the Gilbert guardianship and conservatorship team today by calling (480)467-4313.