The Phoenix Guardianship & Conservatorship Attorneys You Can Depend On
Guardianships and conservatorships are common legal proceedings in which a person requests control of a loved one's health care and finances. Before guardianship or conservatorship can be granted, a person must show that their loved one is unable to make their own decisions regarding their health or how they handle their money. The experienced Phoenix guardianship and conservatorship attorneys at JacksonWhite Law can assist you with the complex process of becoming a legal guardian or conservator.
Guardianship Attorney in Phoenix, Arizona
In Arizona, guardianship can apply to a minor or child. Minor guardianship is generally filed when a person other than a child's parents wish to take over parental responsibilities. In cases of minor guardianship, both parents must consent or not go to court to oppose the appointment. Guardians make responsibilities regarding a child's housing, education, medical care, and other daily decisions.
Adult guardianship is usually reserved for adults who are incapacitated and lack sufficient capacity or understanding to make their own decisions concerning their well-being. A person may require guardianship if they suffer from any of the following:
Physical illness or disability
Chronic use of drugs
Mental deficiency
Mental disorder
Mental illness
Chronic intoxication
There are some alternatives to conservatorships for those who make plans in advance. Other legal tools available include a health care power of attorney, mental healthcare power of attorney, surrogate, and living will. An experienced Phoenix guardianship attorney can help determine if an alternative to guardianship is the best option for your unique case.
Conservatorship Attorney in Phoenix, Arizona
A conservator may be appointed after the filing of a petition with the probate court and a hearing before a commissioner or judge. The petition must explain to the court why the appointment of a conservator is required and what assets could be at risk if a conservatorship does not occur. During conservatorship proceedings, a person will be appointed to protect, manage, and conserve the assets of a protected person.
A conservatorship may be the appropriate solution in a number of different situations. In the case of a minor, a conservatorship may be needed in the event of an inheritance or if the minor receives a settlement in a personal injury case. In the case of adults, a
conservatorship may be needed for an adult who is incapable of managing his or her own financial affairs due to a mental or physical impairment or decline.
Similar to guardianships, there are circumstances in which a person may plan ahead to avoid having to need a conservatorship in the future. Some alternatives to conservatorships to consider include:
Durable financial power of attorney
Living trust
A knowledgeable Phoenix conservatorship attorney can help you determine which legal tool is best suited for your situation.
Meet Our Phoenix Guardianships & Conservatorships Team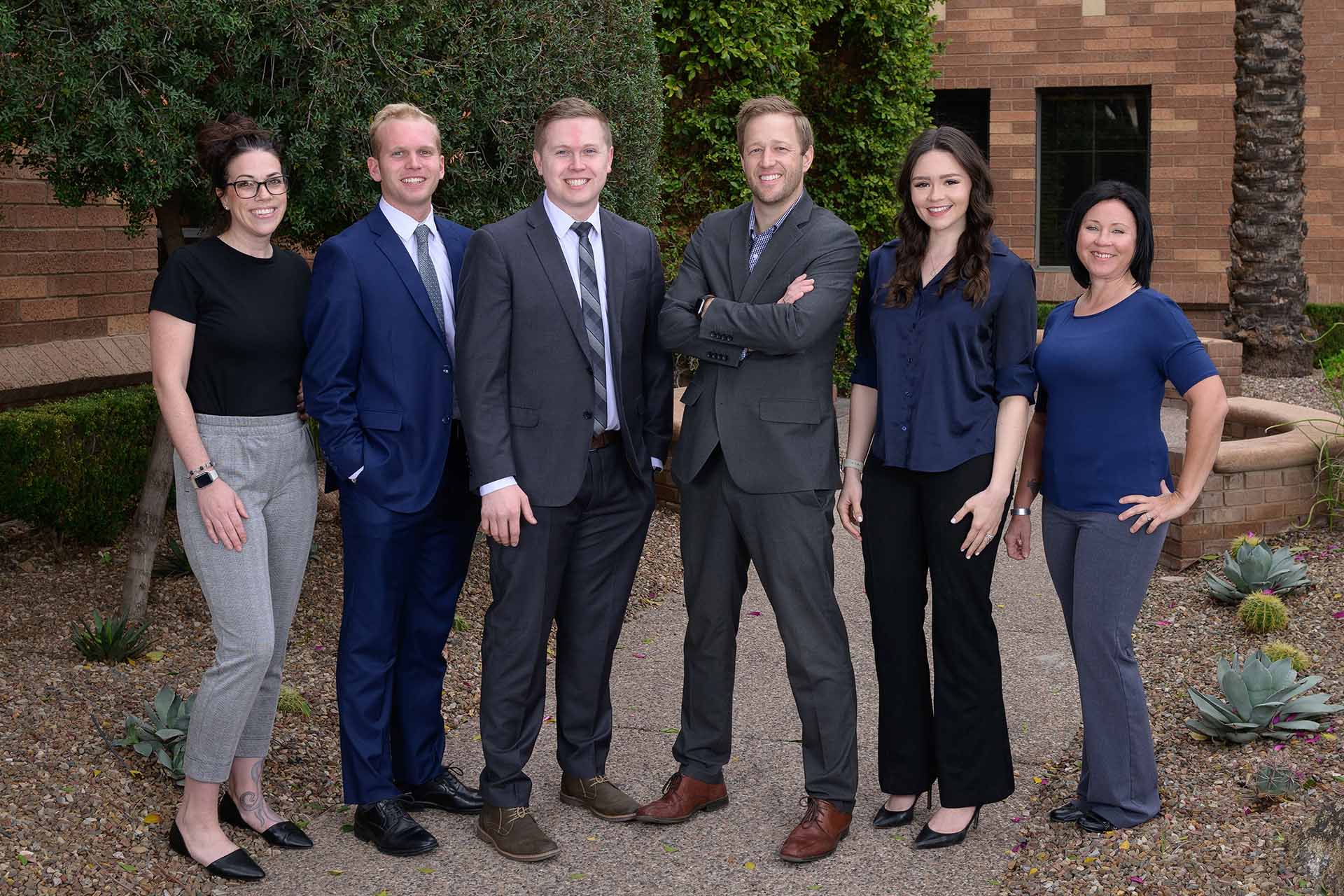 Speak with an Experienced Phoenix Attorney
If you need assistance establishing a guardianship or conservatorship for a friend or loved one, our Phoenix guardianship and conservatorship attorneys are here to help you through the process. Contact JacksonWhite today at (480)467-4313 to get started.