Mesa's Trusted Guardianship & Conservatorship Attorneys
If you have a loved one who is unable to care for his or her health or property due to being underage or having a mental or physical condition, guardianship or conservatorship can help protect the interests of your loved one. At JacksonWhite Attorneys at Law, we provide representation on guardianship and conservatorship issues for clients in Mesa, Arizona, and the surrounding areas.
Guardianship Services in Mesa
Establishing guardianship in Arizona can be a complex process that can be streamlined with the help of an experienced Mesa guardianship attorney. You can begin the process by petitioning the court to appoint a guardian for the person of concern. The court will then schedule a hearing and appoint an attorney to represent the ward.
There are several important elements of guardianship in Mesa, including the following:
Hearing for Guardianship – Once the court has received the petition, a court investigator will prepare by interviewing friends and family members. A physician's report that confirms the need for guardianship may also be requested.
Mental Health Guardians – Guardians in Arizona only possess the authority to give consent for outpatient care. A mental health guardianship enables individuals to obtain inpatient mental health treatment if a ward requires it.
Guardianship Alternatives – Guardianship is generally reserved for individuals who have not yet appointed someone to handle their medical decisions. When a person a capable of planning in advance there are alternatives to guardianships, such as a health power of attorney, mental healthcare power of attorney, surrogate, or living will.
Conservatorships in Mesa
Conservatorship is an important legal tool designed to protect the financial affairs of an incapacitated person, known as a "conservatee." To become a conservator, a person must petition the court and prove that their loved one is incapacitated and that they are the best person to manage the conservatee's money, property, and other finances.
There are several important elements of conservatorships in Mesa, including the following:
Hearing for Conservatorship – Once a petition has been received, the court will schedule a hearing and appoint an attorney to represent the ward. Similar to guardianship, the court may request a medical or psychological report from a health expert to confirm the need for a conservatorship.
Conservatorship Alternatives – Conservatorships are reserved for individuals who have not yet designated someone to handle their financial affairs. If planning in advance, a person can reduce their likelihood of needing a conservatorship in the future. Alternatives to conservatorships include a durable financial power of attorney and a living trust.
Meet Our Mesa Guardianships & Conservatorships Team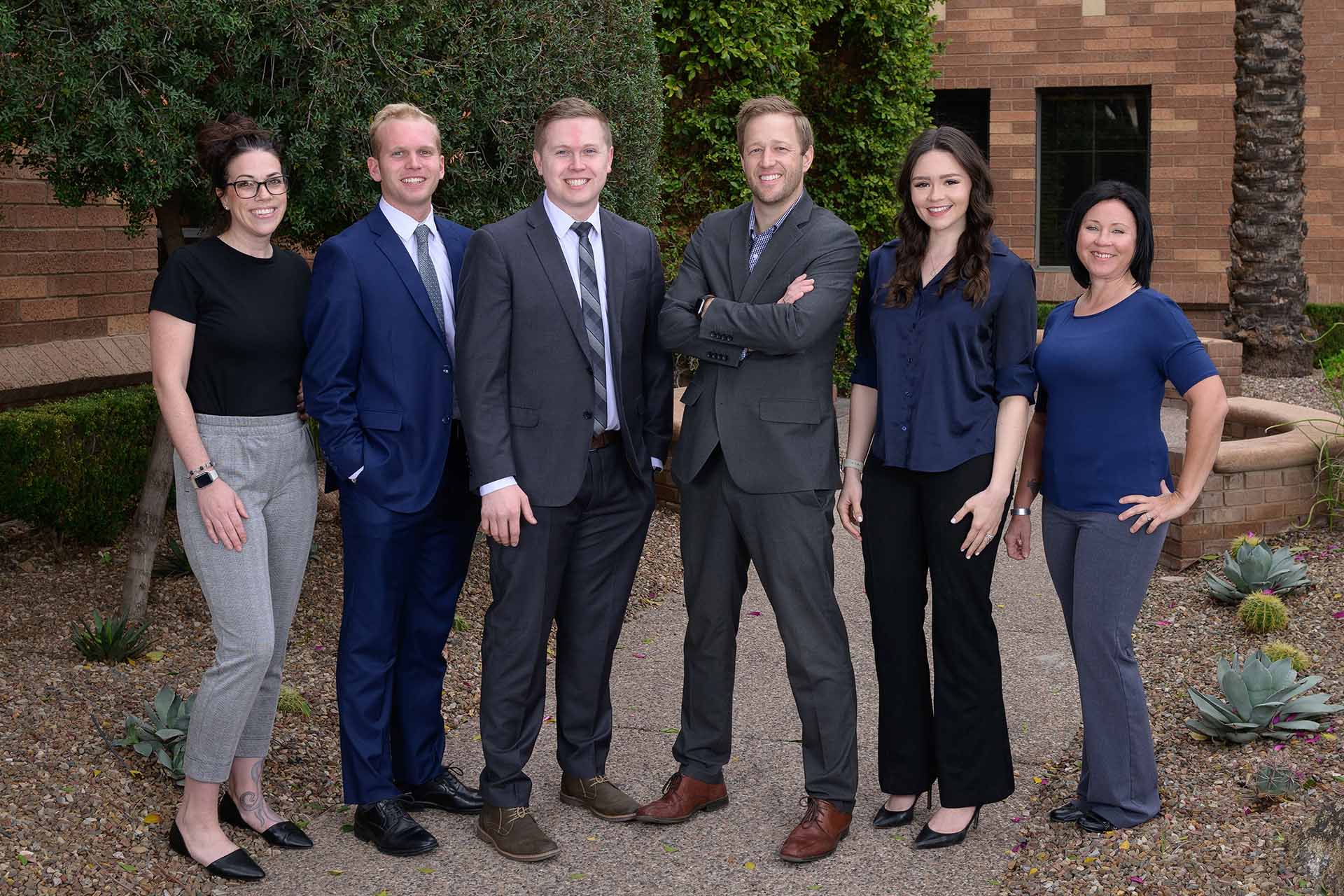 Discuss Your Legal Options Today
Both guardianship and conservatorship are large responsibilities that can have a major impact on the health and well-being of your underage or incapacitated loved one. The Mesa guardianship and conservatorship attorneys at JacksonWhite Law are here to help you petition the court for this critical role and assist you through the process of becoming a legal guardian or conservator in Mesa.
Contact our experienced guardianship and conservatorship legal team today at (480)467-4313 to discuss your case.