The Tempe Guardianship & Conservatorship Attorneys You Can Trust
Guardians and/or conservators may be appointed by an Arizona court on behalf of minors or incapacitated individuals who are unable to care for themselves or manage their own finances. Individuals in these roles are obligated to take on important decision-making responsibilities to ensure that their underage or incapacitated friend or family member's best interests are protected.
At JacksonWhite Attorneys at Law, our Tempe guardianship and conservatorship attorneys are here to provide you with experienced and compassionate guidance at each step of the process.
Experienced Guardianship Attorneys in Tempe, AZ
To create guardianship in Arizona you must first request appointment by the court. Once an investigation has been completed by a court-appointed investigator, a hearing is held. Arizona court may choose to appoint a guardian in certain situations, such as when:
A person for whom guardianship is required is a minor or incapacitated.
An appointment is needed to prove the needs of the incapacitated individual.
The incapacitated person's needs cannot be met with less restrictive means, such as the use of technological assistance.
There are several reasons why a guardian may be appointed by an Arizona court, such as when an elderly person with an age-related mental or physical disability is no longer able to care for him or herself, or when a minor does not have a suitable parent to care for them.
Guardianships are meant for individuals who have not yet appointed another person to handle their medical decisions. However, planning in advance enables these individuals to choose alternatives to guardianship. Some of these alternatives include a health care power of attorney, a mental health care power of attorney, a surrogate, or a living will.
Experienced Conservatorship Attorneys in Tempe, AZ
In Arizona, a conservator is an individual who is appointed by the court to protect and conserve the property of a protected person. A protected person is anyone who is legally in need of a conservator. The process of appointing a conservator begins with a petition for appointment. Once the court receives the petition, a hearing is scheduled.
While guardianships are typically reserved for personal and health-related decisions, conservatorships are usually geared toward financial and estate-related decisions. This state court proceeding enables a person the power to manage the financial affairs of a minor or incapacitated adult. This means that the conservator has the duties of a fiduciary and is held to the same standards of care as a trustee.
Conservatorships are reserved for individuals who have not appointed another person to handle their financial affairs. If a person is able to plan in advance, they can avoid having to have a conservatorship by using another legal tool, such as a durable financial power of attorney or a living trust.
Meet Our Tempe Guardianship and Conservatorship Team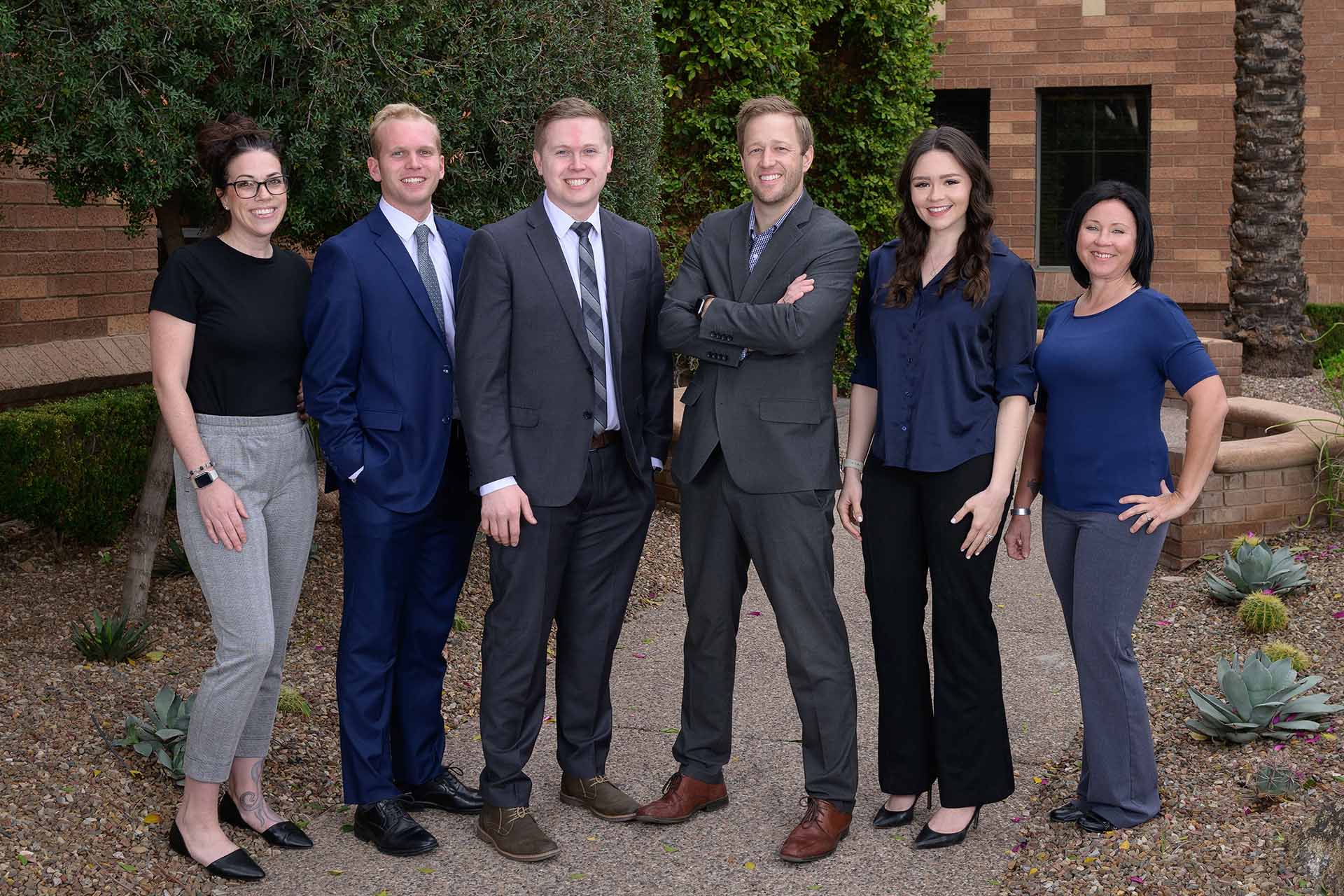 Contact Our Team To Get Started Today
If you need assistance getting started with the guardianship or conservatorship process, trust the legal experts at JacksonWhite to help. Our Tempe guardianship and conservatorship attorneys have helped countless families navigate this complex procedure with great success. For more information or to schedule a consultation, call our guardianship and conservatorship team at (480)467-4313.