The Peoria Guardianship & Conservatorship Attorneys You Can Rely On
When a person is a minor or incapable of making decisions for him or herself, a guardian or conservator may be appointed by the court to step in and manage these important responsibilities. In some cases, a person may act as both a guardian and conservator for a friend or loved one.
At JacksonWhite Attorneys at Law, our reputable Peoria guardianship and conservatorship attorneys have extensive experience assisting clients with guardianship and conservatorship matters in Arizona.
Appointing Guardianship in Peoria, Arizona
In Arizona, any person who is interested in the well-being of a child may petition the court for the appointment of a guardian. A person may be appointed a guardian if they wish to take over essential parental responsibilities, such as education, housing, and medical care decisions.
A person can also become the legal guardian of an adult in Peoria if the person is found to be incapable of making sound decisions on their own. For example, a person may request guardianship of a loved one with Alzheimer's disease or dementia if it has been recommended by a doctor for safety reasons.
To become a guardian in Arizona, a person must file a petition for guardianship and attend a hearing. The amount of time it takes to go through this complex process can range but the average is about eight weeks.
Guardianships are reserved for individuals who have not appointed another person to handle their medical decisions. If a person is able to plan in advance, there are alternative legal tools to consider, such as a:
Health care power of attorney
Mental health care power of attorney
Surrogate
Living will
Appointment of Conservatorship in Peoria, Arizona
A conservatorship is a type of legal authority that a person holds over the property of another. The Arizona court may grant a person conservatorship to protect and manage the assets of a minor or an adult who is incapable of handling their own financial affairs due to a physical or mental disability.
To create a conservatorship, a person must file a petition with the Court Probate Division and explain the need to protect the individual. A hearing will be scheduled , at which point the court will receive evidence and testimony in support of, or possibly against, the conservatorship.
The roles and responsibilities of a conservator include the handling of day-to-day financial obligations, selling or buying properties and other assets, and other business activities if necessary. As a conservatorship is considered a fiduciary position, a person may be required to complete a training program provided by the court.
Conservatorships in Peoria are reserved for individuals who have not yet designated another person to handle their financial affairs. If a person can make plans in advance, they may consider alternatives to conservatorships, such as a:
Durable financial power of attorney
Living trust
Meet Our Peoria Guardianships & Conservatorships Team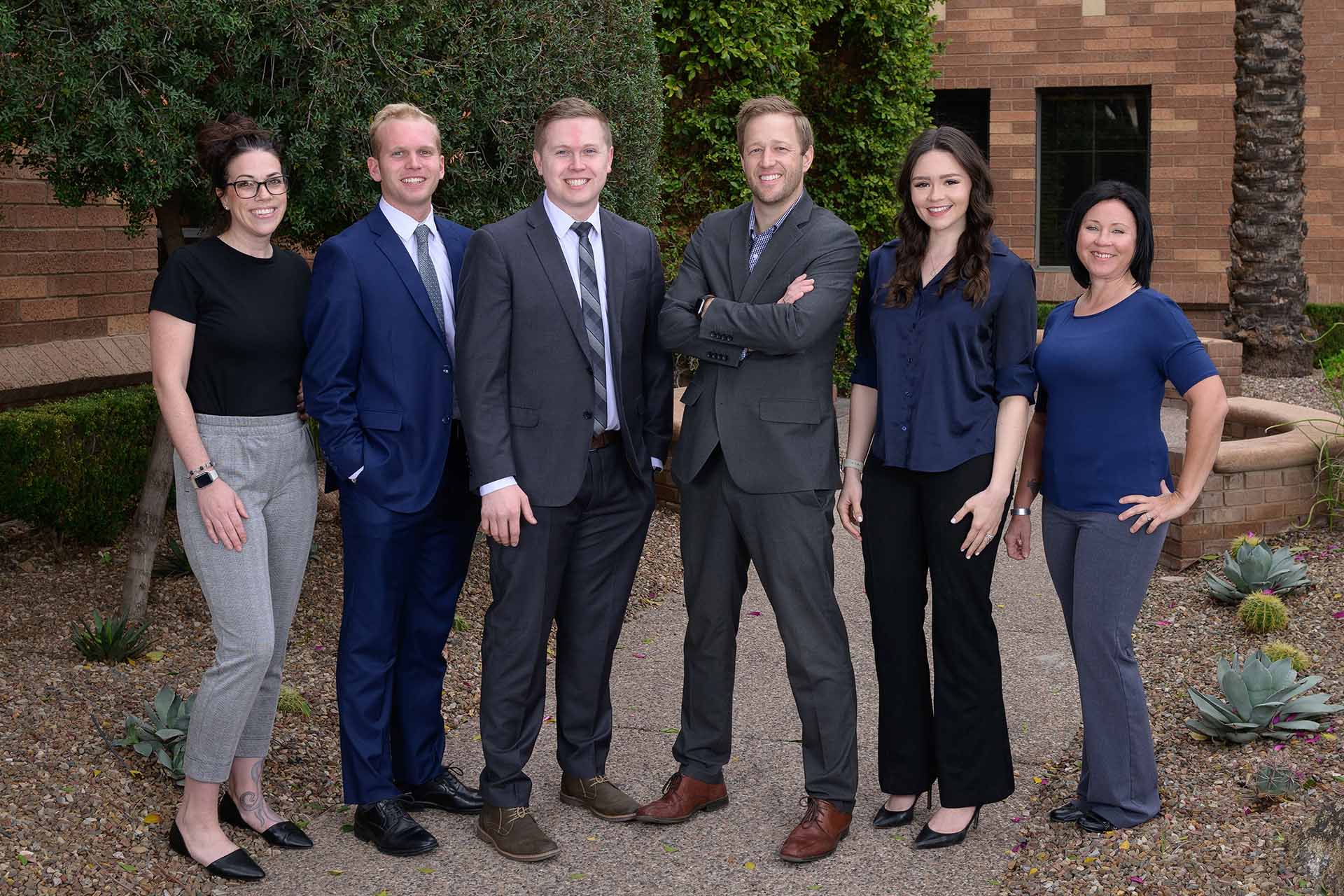 Contact JacksonWhite Law to Get Started
If you are concerned that a friend or loved one may be physically or mentally incapacitated, guardianship or conservatorship may provide you with peace of mind. Contact the Peoria guardianship and conservatorship attorneys at JacksonWhite today to learn how we can assist you. Call us now at (480)467-4313.