Experienced Eminent Domain Lawyers in Scottsdale
Eminent domain and condemnation are terms used to describe the government's authority to obtain private property without the express permission of the property owner. A government entity has the power to take real estate if it is being done for public purposes, such as to build a highway, and the property owner is fairly compensated.
The team of experienced Scottsdale eminent domain attorneys at JacksonWhite have extensive experience aiding Arizona property owners in eminent domain matters.
Eminent Domain Services in Scottsdale, Arizona
At JacksonWhite, we are devoted to protecting the constitutional rights of Arizona property owners. Condemnation refers to the exercise of eminent domain authority by a government entity. The government has the right to condemn property if it is required for public works projects in exchange for compensation paid to the property owner.
If a property owner does not accept a purchase offer made by the government entity, the government entity may move forward to condemn the property. The property owner can then file the appropriate court documents and an Arizona judge will make a ruling as to whether the government entity has the authority to take the real estate.
With help from an experienced attorney, a property owner can also make a counteroffer after obtaining relevant reports, such as an independent property appraisal.
Scottsdale Inverse Condemnation Law Services
In a typical condemnation process, a government entity exercises its eminent domain authority to take private property and provide compensation to the property owner. The property owner then has the right to pursue additional just compensation.
However, there are some circumstances in which a government entity will take private property without declaring a taking or initiating the eminent domain process, which prevents the property owner from pursuing a compensation claim.
When this occurs, the property owner has the right to file an inverse condemnation claim. Property owners that have lost enjoyment or full use of their property due to unwanted government action should consult with a Scottsdale inverse condemnation attorney.
Property Tax Appeals in Scottsdale
After the Arizona county assessor determines a property's valuation, local property taxes are applied. However, Arizona property owners do have the right to appeal their property taxes. An experienced Scottsdale property tax appeals attorney can help property owners navigate the complex Arizona tax appeals process.
Scottsdale Land Use Litigation
Land use litigation deals with a range of complicated legal issues, most of which are relevant to Arizona developers, investors, and property owners. From rezoning problems to misinterpreted regulations, many people can benefit from having an experienced Scottsdale land use litigation attorney on their side that understands these legal and political problems.
It is important to always consult with a land use attorney prior to completing any real estate transactions. A Scottsdale land use attorney can advise clients as to the various types of permitted land use and can offer clarification on state and federal legislation that could affect their property's value.
Land Valuation Law Services in Scottsdale
In Arizona, property owners are provided compensation based on the fair market value of their property. Property owners should speak with an attorney before accepting any government entity's appraisal used for calculating just compensation in eminent domain cases.
Eminent Domain Counter Offers in Scottsdale
Property owners facing eminent domain may be offered compensation for their real estate. If a property owner feels that the offer is not just, they have the right to make a counteroffer. An experienced Scottsdale eminent domain attorney can assist with this process to ensure that the property owner receives fair compensation.
Meet Our Scottsdale Eminent Domain Law Team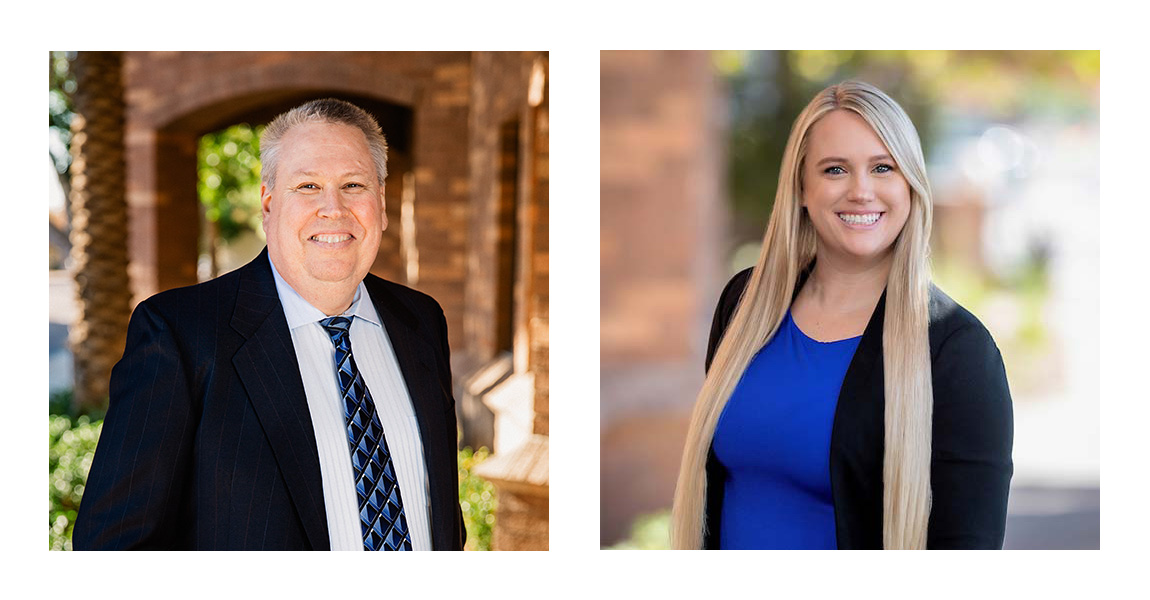 Eminent domain attorneys Tony Misseldine and Kelsey Misseldine have been helping Scottsdale property owners for over 30 years!
Consult with a Scottsdale Eminent Domain Attorney
The eminent domain legal team at JacksonWhite proudly services Scottsdale and the surrounding areas of Arizona. For experienced and effective legal representation, call JacksonWhite at (480)467-4334.