Our experienced legal team can help you get the proper compensation for your land during an eminent domain proceeding.
Eminent domain is the government's constitutional authority to take private property, condemnation is the process by which the government exercises eminent domain.
This authority or power, however, is not absolute. First, the government can only take private property for a public use. Second, if the government takes a private property it must pay the owner just compensation.
Consulting an eminent domain attorney is essential. An eminent domain attorney will explore whether the property owner should challenge the taking or obtain greater compensation through the condemnation process.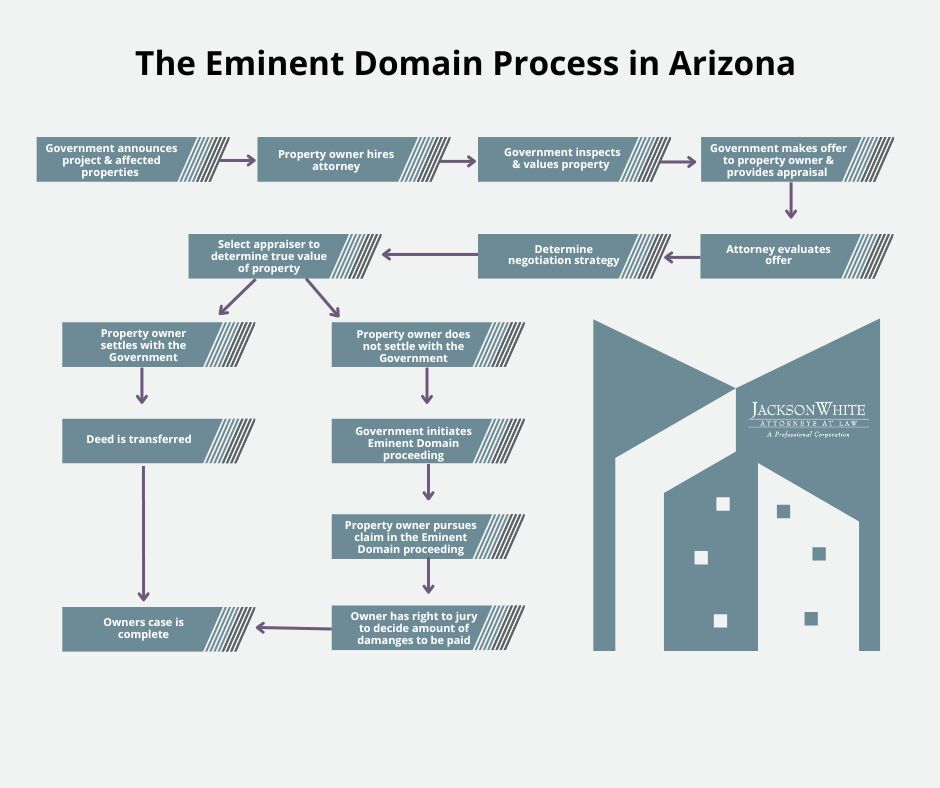 The Beginning of an Eminent Domain Case
Initially, the government has the property in question appraised and makes a purchase offer based on its appraisal. The property owner can either accept the offer, in which case the sale would proceed like any other real estate transaction, or reject the offer and require the government to condemn the property.
Government's Taking of Private Property
If the government files a lawsuit to begin the condemnation process, and the property owner files the appropriate court documents, a judge will rule on whether the government has the authority to take the property. The government must prove that its taking is for a public purpose.
If the judge rules the government has the authority to take the property, the government then provides a deposit with the court (based on a valid appraisal of the property) in exchange for immediate possession of the private property.
Pursuing Additional Government Compensation for Property
Together with an attorney and a team of experts, property owners calculate a counter-offer by looking at factors such as: an independent property appraisal, an engineering report, a land use analysis, and other relevant reports.
Property owners who have filed the appropriate pleadings do not give up their right to pursue additional compensation by withdrawing the government deposit. Property owners can begin preparing a counter-offer even after they have already accepted the government's deposit.
Settlement negotiations can happen informally or in a formal mediation. If the property owner and the government do not come to agreeable terms, the condemnation will proceed to an eminent domain trial where a jury determines the compensation owed. Property owners risk their odds of success to take on the government in such a trial without the assistance of an eminent domain lawyer.
Call JacksonWhite at (480)467-4334 to discuss your case today.
We are a full-service law firm focused on serving our clients.