Trustworthy Eminent Domain Lawyers in Gilbert
In Arizona, eminent domain refers to the power of the government to take a private property owner's real estate. However, the Fifth Amendment implements strict limits on eminent domain. Under eminent domain laws, private property can only be taken for public use, such as bridges or roads. In addition, the property owner must be paid "just compensation."
If you have been contacted regarding the government's plan to obtain your property or if you receive an offer of compensation, speak with an experienced Gilbert eminent domain attorney before making any decisions. The team of Gilbert eminent domain attorneys at JacksonWhite can help you understand your rights and protect your interests.
Gilbert, Arizona Eminent Domain Services
When private property is acquired by a government entity, it is referred to as "taking." In Arizona, private property can be taken without the property owner's consent if it can be reasonably shown that the property is to be used for public purposes. However, the government entity must pay the property owner compensation at fair market value.
The Gilbert eminent domain legal experts at JacksonWhite understand the confusion and stress that eminent domain can cause. Consulting with an attorney can help property owners further explore their options and seek greater compensation in the condemnation process.
Inverse Condemnation Services in Gilbert
While the government initiates eminent domain, it is the property owner that initiates inverse condemnation. During inverse condemnation, a government enacts a taking without properly adhering to all eminent domain procedures or by failing to make an appropriate payment to the property owner.
Inverse condemnation lawsuits are often more complicated than standard eminent domain cases. However, property owners can fight back against this action or pursue additional compensation for their property with the help of an experienced Gilbert eminent domain attorney.
Property Tax Appeals in Gilbert, AZ
In Arizona, property taxes are determined by looking at two main factors, valuation and classification. However, some property owners may find issues with their Notice of Value from the county assessor. When this occurs, a property owner has the right to a property tax appeal. Our JacksonWhite attorneys can aid property owners in this process to ensure a favorable outcome.
Land Use Litigation in Gilbert, Arizona
Investors, developers, and property owners that want to put their property to its most valuable use often encounter land use litigation. Rezoning issues and other problems can occur, preventing these individuals from moving forward with their land projects.
Property value is generally determined by how a particular property can be used; therefore, land use issues are a key component of many real estate transactions.
Before any real estate transaction, it is important to speak with a Gilbert land use attorney who will advise you as to the types of permitted land uses, and how to adhere to state and federal guidelines.
Gilbert Valuation and Counter Offers
When dealing with eminent domain issues in Gilbert, Arizona, property owners should familiarize themselves with valuation and counter offers. Valuation is a key component of condemnation law as property owners are compensated based on their property's fair market value. If a property owner does not agree with the government's assessment of their property, they can provide a counteroffer based on the property's true value.
Meet Our Gilbert Eminent Domain Law Team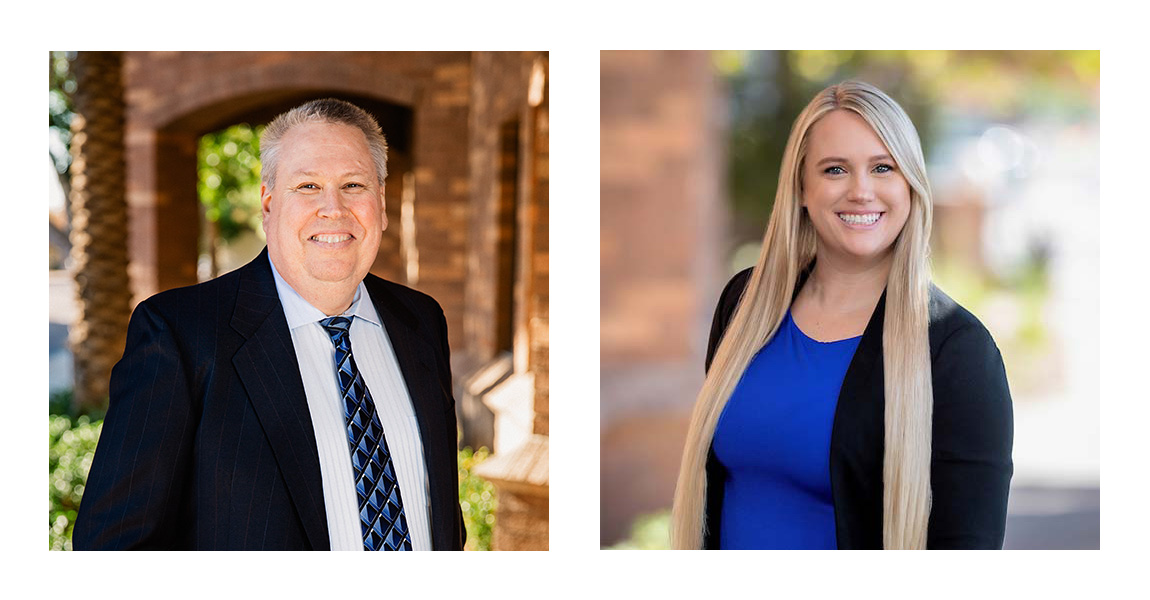 Eminent domain attorneys Tony Misseldine and Kelsey Misseldine have been helping property owners in Gilbert and throughout Arizona for over 30 years!
Schedule a Consultation with JacksonWhite
Eminent domain is one of the most controversial powers held by the U.S. government due to its right to seize private property for public use without the express consent of the property owner. If you are facing eminent domain or other land use issues, schedule a consultation with our team of Gilbert eminent domain attorneys at (480)467-4334.