Dependable Eminent Domain Lawyers in Phoenix
It's normal to feel confused and overwhelmed when informed that you will need to sell your property. While protecting the property rights of individuals was a critical goal of the Founding Fathers when developing the U.S. government, the government does possess certain powers, including the right to take over private property without the property owner's consent.
The team of experienced Phoenix eminent domain attorneys at JacksonWhite have extensive experience dealing with eminent domain issues, inverse condemnation, and similar property-related matters.
Phoenix Eminent Domain Law Services
When private property is acquired by a government entity, the action is known as "taking." The government has the power to take the real and personal belongings of citizens but only for public purposes. In addition, the government can seize a person's property under eminent domain laws but must provide compensation at fair market value.
When facing the eminent domain process, it is important to speak with a knowledgeable attorney. A Phoenix eminent domain attorney can help a property owner determine if they should challenge the taking or request additional compensation during the complex condemnation process.
Inverse Condemnation Services in Phoenix
Inverse condemnation occurs when a government entity takes private property for public use. To bring an action for inverse condemnation, a property owner must prove that the government entity's taking has failed to promote proper governmental interests or has deprived the property owner of the full value of the property.
If faced with eminent domain, a property owner has the right to sue the government entity for taking private property without providing just compensation. Due to the complexity of these cases, it's important to have a Phoenix inverse condemnation attorney on your side to protect your rights and help get you the compensation that you deserve.
Property Tax Appeals in Phoenix
Taxes are a common part of property ownership; however, there are circumstances in which a property owner may face property taxes that are assessed incorrectly. At JacksonWhite, our team of property tax appeals attorneys can help you navigate the property tax appeals process in Arizona.
Phoenix Land Use Litigation Services
In Arizona, the area of land use litigation covers a variety of complex legal issues that pertain to developers, investors, and property owners. Rezoning and similar problems can result in disputes that require the assistance of an experienced legal professional. Before moving forward with any type of real estate transaction, it's important to speak with a Phoenix land use attorney.
Developers or property owners that wish to use their property for a new purpose may require approval from a government entity. A Phoenix land use litigation attorney can provide proper counsel and ensure that property owners exercise due diligence.
Valuation and Counter Offer Services in Phoenix
Both valuation and counter offers represent important areas of condemnation law. In eminent domain, a property owner is generally compensated based on the property's fair market value, as well as the diminution of that value. Hiring a Phoenix eminent domain attorney can help determine appropriate valuation and ensure a positive outcome.
If a property owner is facing eminent domain and the government entity has made a monetary offer that is not just, the property owner has the right to file a claim against the government and request greater compensation. The team of Phoenix eminent domain attorneys at JacksonWhite can assist with developing a counteroffer.
Meet Our Phoenix Eminent Domain Law Team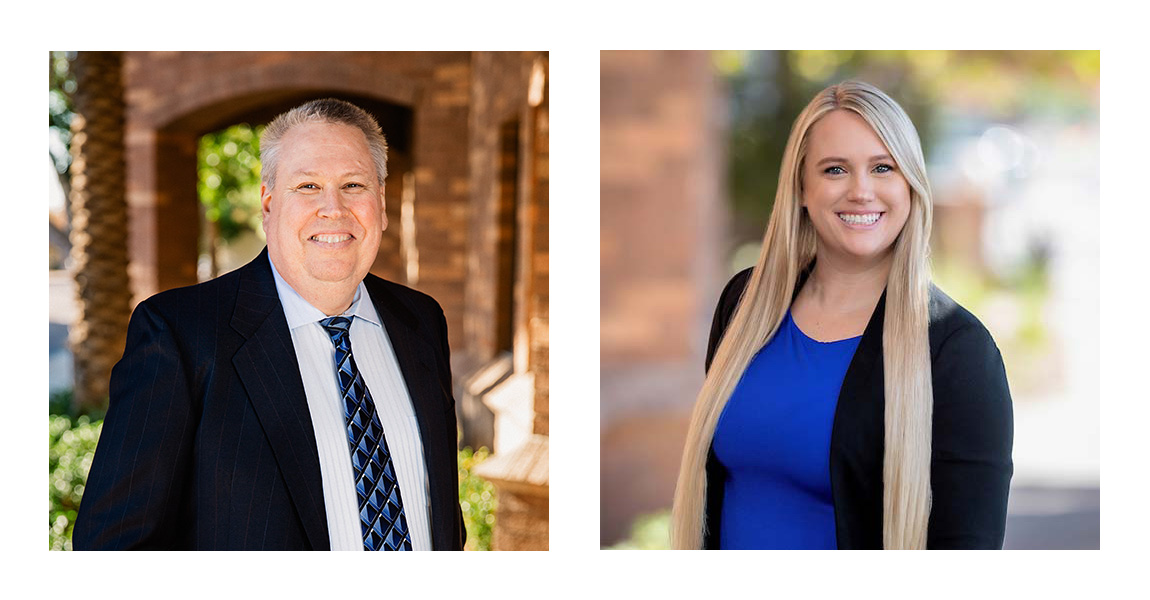 Eminent domain law attorneys Tony Misseldine & Kelsey Misseldine have helped Phoenix property owners for more than 30 years!
Speak with a JacksonWhite Attorney
At JacksonWhite Attorneys at Law, our reputable team of Phoenix eminent domain attorneys works hard to protect our client's rights and property through client-focused representation. To learn more about our eminent domain legal services, reach out to JacksonWhite today at (480)467-4334.