Elder law is a specialized area of law that addresses unique legal issues that older adults may encounter as they age. If you're a senior facing a legal dilemma, our knowledgeable and experienced Mesa elder law attorneys can help.
At JacksonWhite, our team of highly-qualified elder law attorneys takes a holistic approach to elder care, providing valuable resources and ongoing support to our clients, their families, and caregivers. We are dedicated to providing Arizona seniors with comprehensive legal advice and representation to ensure the best possible outcome.
Elder law encompasses many different legal issues that are important to seniors, such as veterans assistance, conservatorships, guardianships, estate planning, probate, and long-term care (ALTCS). Our team takes great pride in assisting seniors with making major life decisions, such as planning for current or future healthcare needs.
Our Mesa elder law attorneys have spent decades helping families across Arizona overcome difficult legal challenges, preserve important assets, draft trusts and wills, arrange for guardianship, and other elder care areas. To learn more about how we can assist you, contact JacksonWhite Law at (480) 467-4337.
Long-Term Care for Seniors in Mesa, Arizona
The Arizona Long Term Care System (ALTCS) is a type of Medicaid program designed to help fixed-income adults who are age 65 or older, or who have a disability. This health insurance program funds long-term care services and may cover some medical-related services for Arizona residents in assisted living.
If you need help applying for ALTCS or have a loved one in need of ALTCS services, our Mesa law attorneys can help secure these benefits on behalf of your family.
Mesa Veterans Assistance Benefits
Elderly veterans may be eligible for certain benefits, such as health care, disability, insurance, pension, home loans, education and training, and more. Although you or your loved one may qualify for veterans' assistance benefits, the application process can often be long and complex. Allow our experienced Mesa elder law attorneys to assist you with any paperwork and obtain the benefits that your family is entitled to.
Trustworthy Elder Law Attorneys in Mesa, Arizona
Our elder law attorneys at JacksonWhite deliver seniors in Mesa and the surrounding areas with comprehensive legal services designed to help individuals and families make important medical and financial preparations for senior care.
Trust our legal team to assist with long-term care, veterans' benefits, guardianships, conservatorships, estate planning, probate, and more. Schedule an appointment with a JacksonWhite today to see how we can best protect your interests.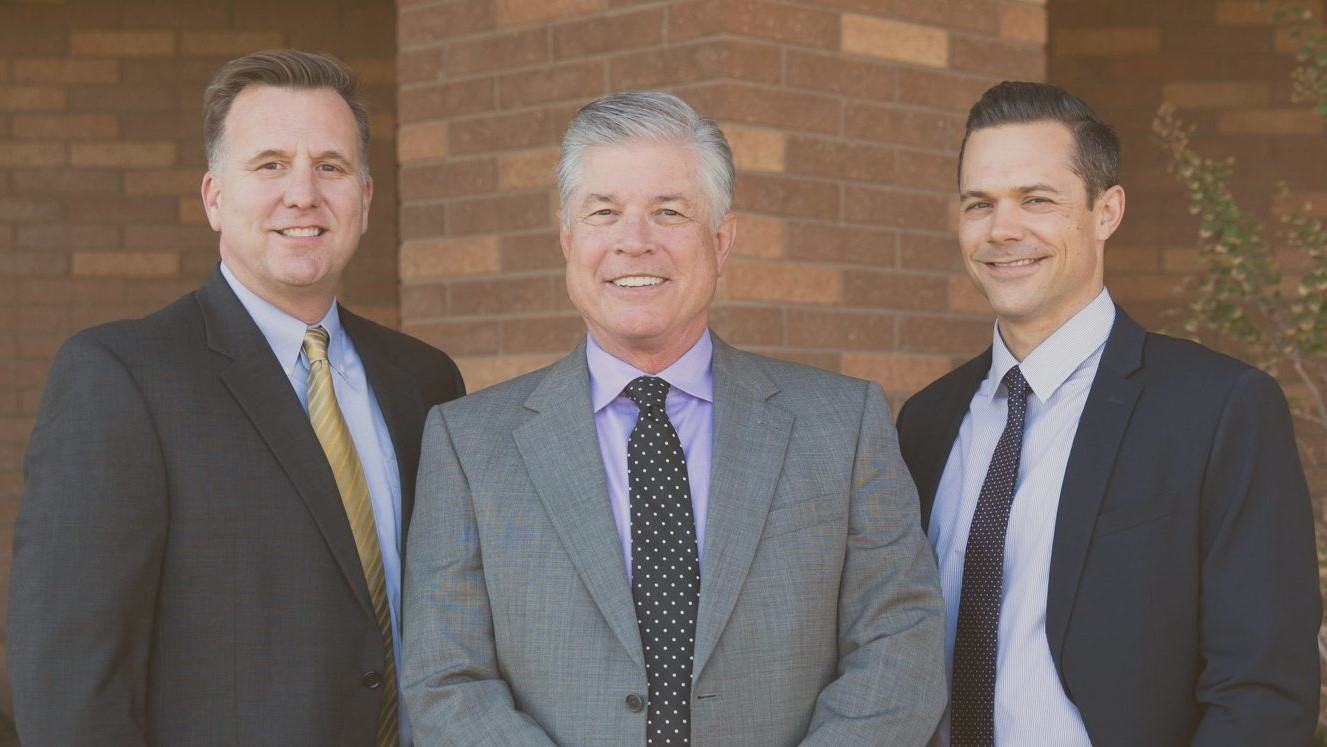 You can trust the experienced elder law team of Richard White, Eric MacDonald, and Tyler White to meet your legal needs.
Our Mesa Elder Law Office
40 N Center St #200, Mesa, AZ 85201
Contact Our Elder Law Team Today!
To learn more about how we can assist you, contact JacksonWhite Law at (480) 467-4337 or fill out the form below!