Seniors often encounter problems as they age that require the expertise of an experienced elder law attorney. At JacksonWhite Law, our team of knowledgeable and compassionate Peoria elder law attorneys provides Arizona families with a complete range of elder care services.
The specialized area of elder care includes a range of unique legal issues that are important to aging adults, such as guardianships, veteran's assistance, long-term care (ALTCS), probate, conservatorships, and estate planning, among others. Our Peoria elder law attorneys are here to help you reach your individual goals and prepare for a happy and healthy future.
Our Peoria elder law attorneys have decades of experience in the industry and are highly dedicated to their craft. Whether you need assistance applying for veterans benefits or would like to create a living will, you can trust our reliable legal team to provide you with sound advice and tough representation both in and out of the courtroom. Speak with an elder law attorney by calling JacksonWhite at (480) 467-4337.
Long-Term Care in Peoria, Arizona
ALTCS stands for the Arizona Long Term Care System. This Medicaid program is a type of health insurance for Arizona seniors over age 65, as well as for disabled adults in need of personal care provided in nursing homes. Unlike other Medicaid programs, ALTCS was specifically designed to help seniors pay for long-term care services. Due to the complexity of the ALTCS application process, many aging adults trust our Peoria elder law attorneys to get them qualified for these services.
Peoria Veterans Assistance Benefits
Some elderly veterans in Arizona may qualify for veterans' assistance benefits, such as insurance, health care, pensions, disability compensation, home loans, education and training, and more. Unfortunately, the application process for veterans' assistance benefits can be frustrating. To ensure a satisfactory outcome, allow our team of experienced Peoria elder law attorneys to secure these benefits for you and your family.
Elder Law Attorneys in Peoria You Can Rely On
At JacksonWhite Attorneys at Law, we pride ourselves on providing comprehensive elder legal services and maintaining long-term relationships with our clients. Our legal team has spent decades helping families across Arizona appropriately respond to various legal challenges.
To help the senior community overcome their legal dilemmas, we offer a wide range of elder law legal services, such as assistance with long-term care, veterans' assistance benefits, guardianships, conservatorships, estate planning, probate, and much more. Get in touch with JacksonWhite today and learn about how we can assist your family.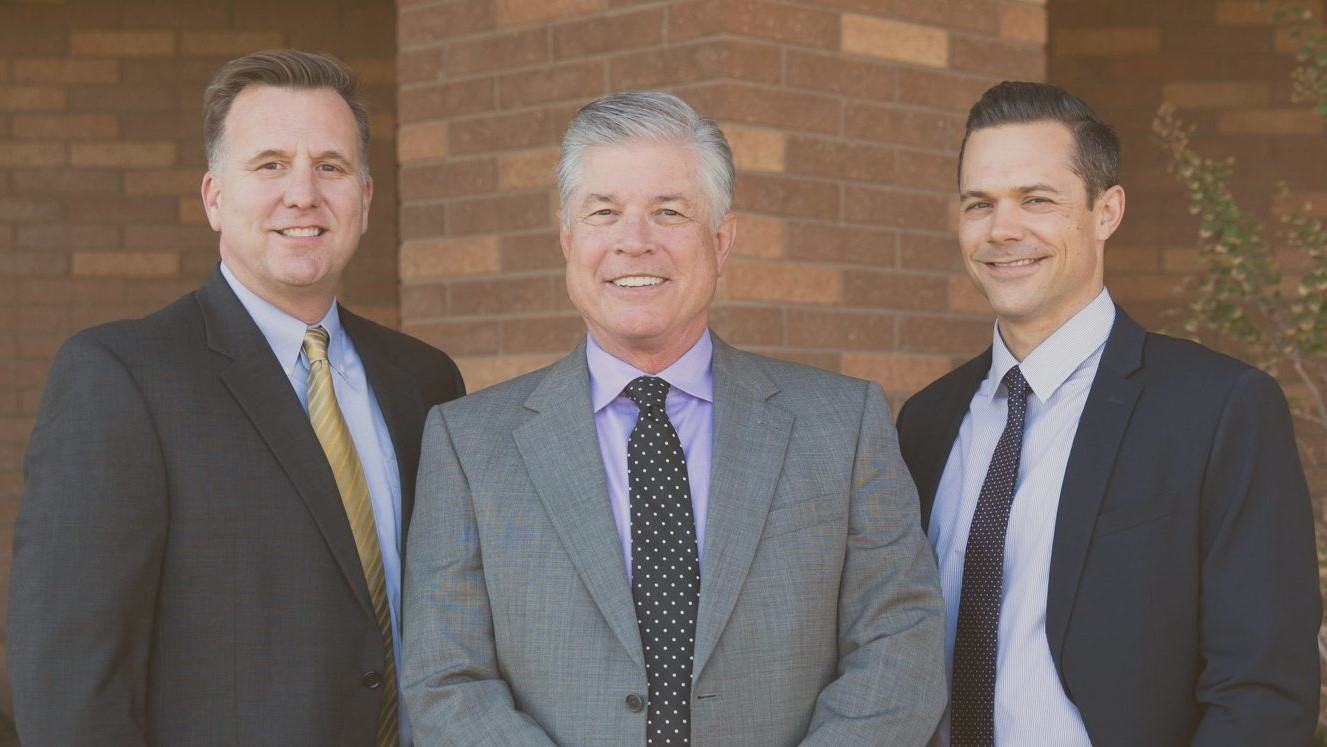 You can trust the experienced elder law team of Richard White, Eric MacDonald, and Tyler White to meet your legal needs.
Our Peoria Elder Law Office
16165 N 83rd Ave Suite 200, Peoria, AZ 85382
Contact Our Elder Law Team Today!
To learn more about how we can assist you, contact JacksonWhite Law at (480) 467-4337 or fill out the form below!