Navigating Elder Law in Queen Creek, Arizona: Your Reliable Legal Partners
Elder law constitutes a distinct legal domain dedicated to addressing the distinctive legal challenges that older adults often confront with advancing age. If you find yourself as a senior in need of legal counsel, our proficient and experienced elder law attorneys in Queen Creek stand ready to provide the guidance you seek.
At JacksonWhite, our team of highly-qualified elder law attorneys adopts a holistic approach to elder care. We offer an array of invaluable resources and ongoing support to our clients, their families, and caregivers. Our commitment is to provide Arizona seniors with comprehensive legal advice and representation, ensuring the most favorable outcomes.
The realm of elder law encompasses a wide spectrum of legal matters that are paramount to seniors. These include veterans assistance, conservatorships, guardianships, estate planning, probate, and long-term care facilitated through ALTCS (Arizona Long Term Care System). We take immense pride in assisting seniors in making significant life decisions, whether they pertain to current or future healthcare needs.
For decades, our elder law attorneys in Queen Creek have dedicated themselves to assisting families throughout Arizona in surmounting challenging legal hurdles. This includes safeguarding vital assets, drafting trusts and wills, arranging for guardianship, and addressing various concerns related to elder care. To explore how we can be of service to you, reach out to JacksonWhite Law at (480) 467-4337.
Long-Term Care Support for Seniors in Queen Creek, Arizona
The Arizona Long Term Care System (ALTCS) represents a specialized Medicaid program meticulously crafted to aid fixed-income adults aged 65 or older, as well as those grappling with a disability. This comprehensive health insurance program subsidizes long-term care services and may encompass coverage for specified medical-related services for residents of Arizona residing in assisted living.
If you find yourself in need of assistance with ALTCS application or have a loved one in need of ALTCS services, our Queen Creek law attorneys can adeptly secure these benefits on behalf of your family.
Veterans Assistance Benefits in Queen Creek, Arizona
Elderly veterans may be eligible for a range of specific benefits, ranging from healthcare and disability to insurance, pensions, home loans, education, and training, among others. While the application process for veterans' assistance benefits may prove lengthy and intricate, you or your loved one could very well qualify. Allow our experienced elder law attorneys in Queen Creek to assist you with the necessary paperwork, ensuring you obtain the benefits your family is rightfully entitled to.
Reliable Elder Law Attorneys in Queen Creek, Arizona
At JacksonWhite, our elder law attorneys extend comprehensive legal services to seniors in Queen Creek and the surrounding areas. We specialize in helping individuals and families navigate the intricate landscape of crucial medical and financial preparations essential for senior care.
Place your trust in our legal team to guide you through matters pertaining to long-term care, veterans' benefits, guardianships, conservatorships, estate planning, probate, and more. Schedule an appointment with a JacksonWhite attorney today to explore how we can best safeguard your interests and ensure a secure future.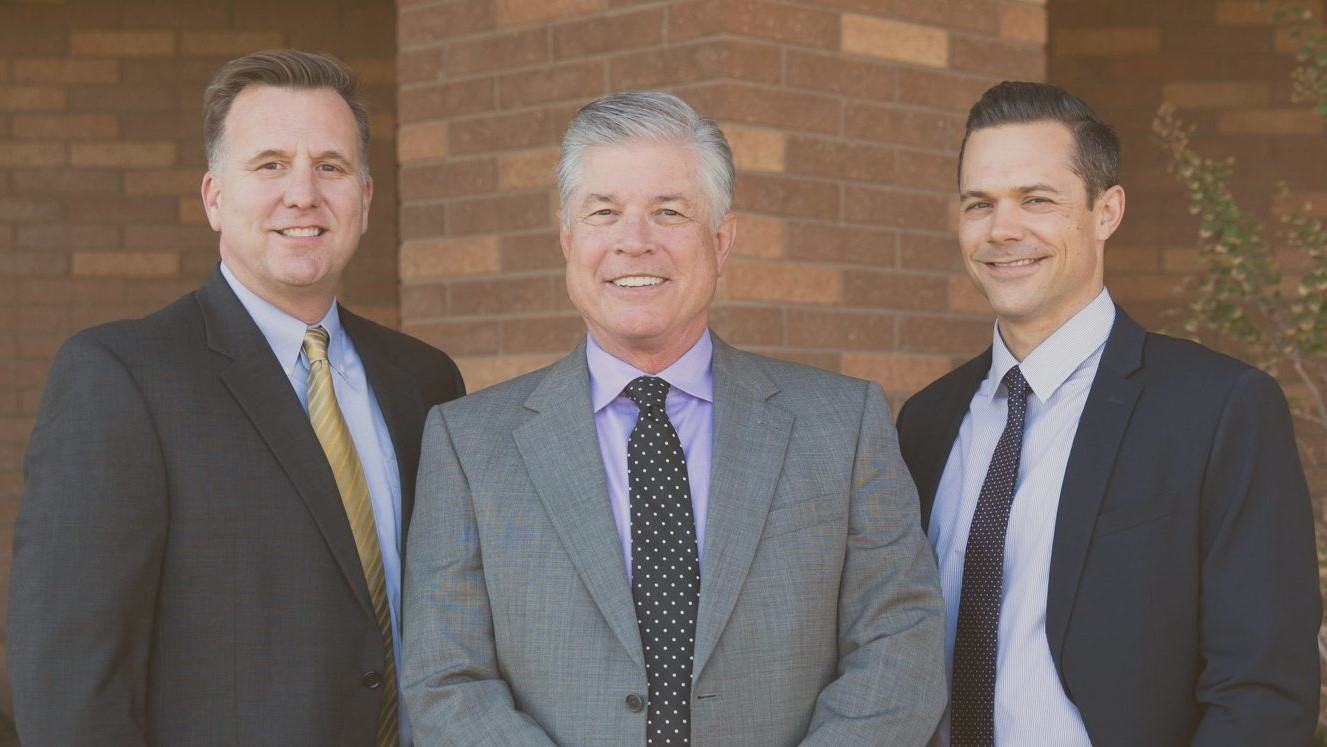 You can trust the experienced elder law team of Richard White, Eric MacDonald, and Tyler White to meet your legal needs.
Contact Our Elder Law Team Today!
To learn more about how we can assist you, contact JacksonWhite Law at (480) 467-4337 or fill out the form below!