It's common for older adults to encounter legal issues as they age. From developing an estate plan to establishing guardianship, it's important to have an experienced Scottsdale elder law attorney on your side when legal problems arise. JacksonWhite Law has been an advocate for elders for decades, delivering sound legal advice and providing unparallel representation to the senior community.
Our Scottsdale elder law team is dedicated to protecting Arizona seniors in need of reliable, transparent, and compassionate legal services. Elder law encompasses a wide variety of issues that are important to aging adults, such as veterans' assistance, long-term care (ALTCS), probate, estate planning, guardianships, and conservatorships. If you need help completing an ALTCS application, want to draft a living will, or require other legal assistance, count on our Scottsdale elder law attorneys for help.
At JacksonWhite Attorneys at Law, we take a holistic approach to elder care, providing our clients, their families, and caregivers with valuable resources and ongoing professional support. For more information about our Scottsdale elder law services or to see how we can assist you with your legal issue, schedule an appointment with one of our compassionate Scottsdale elder law attorneys at (480) 467-4337
ALTCS Assistance in Scottsdale, Arizona
The Arizona Long Term Care System (ALTCS) is a state Medicaid program and a component of the Arizona Health Care Cost Containment System (AHCCCS). This program provides both acute and long-term care services to adults over age 65, as well as individuals who are physically and/or developmentally disabled. Our team of Scottsdale elder law attorneys can assist seniors with completing this complex application process and help secure these important benefits on behalf of your family.
Scottsdale Veterans Assistance
You or your loved one may be eligible for veterans' assistance benefits. Qualified elderly veterans may receive health care, disability, home loans, pensions, education and training, and other benefits. Our knowledgeable team can help you complete the application process and provide legal advice to ensure a satisfactory outcome for you or your loved one.
Elder Law Services in Scottsdale, Arizona
Whether you wish to begin planning your estate or require assistance getting the health insurance coverage that you are entitled to, our Scottsdale elder law attorneys will work hard to develop a plan that will provide you with peace of mind. Our legal team deals with many areas of elder law, including probate, estate planning, guardianships, conservatorships, veterans' benefits, and long-term care benefits. Schedule an appointment today with JacksonWhite Law and see how we can protect your interests.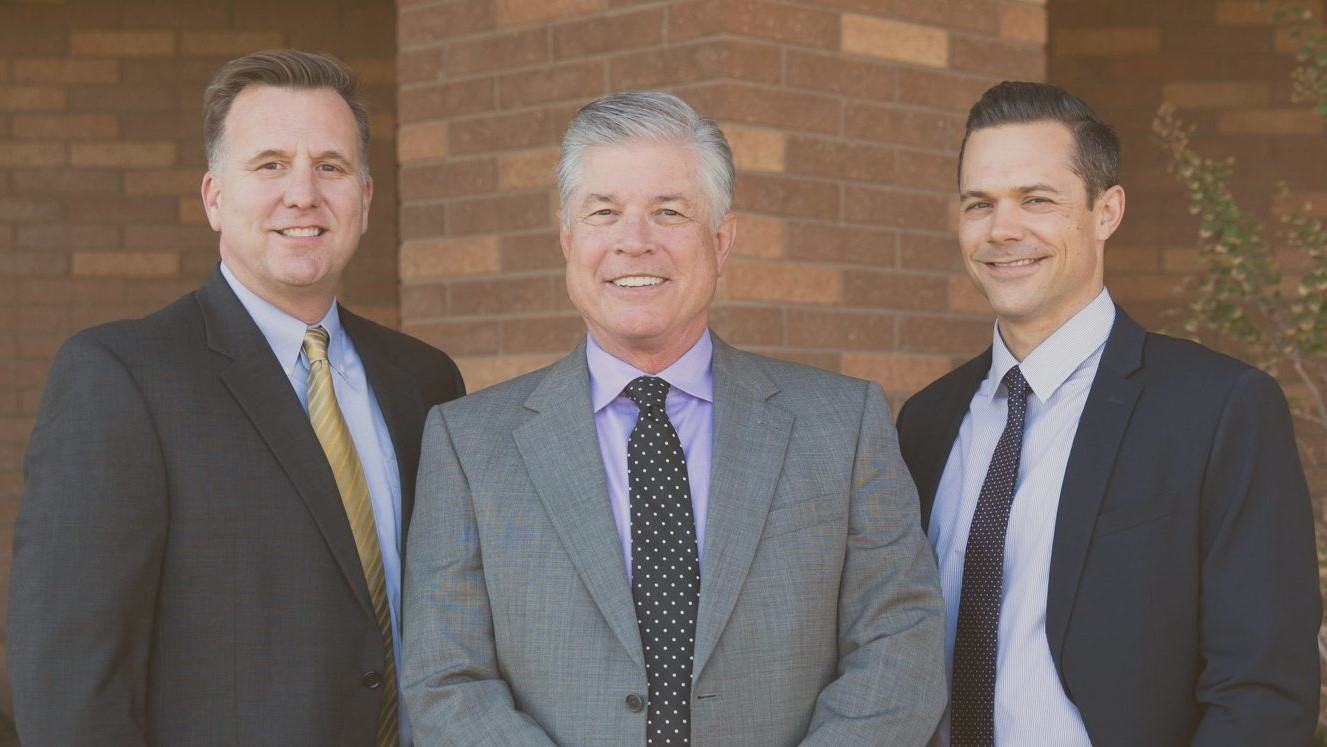 You can trust the experienced elder law team of Richard White, Eric MacDonald, and Tyler White to meet your legal needs.
Our Scottsdale Elder Law Office
Contact Our Elder Law Team Today!
To learn more about how we can assist you, contact JacksonWhite Law at (480) 467-4337 or fill out the form below!