Peoria, a major suburb of Phoenix, has been ranked as one of the best places to live by Yahoo! Finance and is home to over 191,000 residents. While the city is known for its ample parks, year-round special events, and more than 300 days of sunshine, Peoria families encounter many of the same legal challenges as other destinations in Arizona.
To resolve these disputes as quickly and painlessly as possible, you need an experienced family law attorney. With locations in Scottsdale, Mesa, and Phoenix, the JacksonWhite family law team makes it convenient for families in the Peoria area to obtain quality legal representation.
Family Law Practice Areas in Peoria, Arizona
When choosing a family law attorney who will defend your case, represent your interests, and protect your family's future, trust JacksonWhite Attorneys at Law. Our Peoria family law attorneys will inform you of your rights and legal options and offer legal services that are tailored to your unique needs.
We offer professional advice and legal representation for a range of family law issues, such as:
Divorce – We understand how stressful it can be to navigate the complexities of divorce and an uncertain future. Even in the most civil of divorces, you need a knowledgeable divorce attorney to protect your interests.
Child Support and Custody – Children are more likely to thrive when they receive emotional and financial support from both parents. Our family law attorneys can assist in cases of child support and custody arrangements.
Prenuptial Agreements – A prenuptial agreement can help future spouses protect their assets by clearly outlining their financial rights and responsibilities before marriage.
Spousal Support – As part of a divorce settlement, the court may award spousal support or "alimony" to a former spouse. Having a qualified family law attorney can help ensure that a fair amount of spousal maintenance is secured.
JacksonWhite Family Law Attorneys
At JacksonWhite Attorneys at Law, we provide clients with the expert guidance they need to make informed decisions about their case. Our legal team will advocate on your behalf and assist you through each step of the legal process. We use a tailored approach in each case, backed by the honest integrity you seek in your legal counsel.
Our award-winning family law attorneys are results-oriented and will deliver clients with the following:
Compassionate Legal Help – The attorneys at JacksonWhite are empathic to families struggling with family law issues and offer compassionate legal services that help make the process less stressful for clients.
Balanced Representation – Family law matters require a balance of assertive and aggressive representation to ensure that they are heard while remaining respectful to all parties involved.
Professional Advice and Expertise – Trust our family law attorneys to help you navigate the complex legal system, the divorce process, child custody and support matters, the property division process, and similar legal challenges.
When it comes to family law disputes, we know what's at stake. Let our Peoria family law attorneys protect your family and provide you with peace of mind.
Meet the JacksonWhite Family Law Team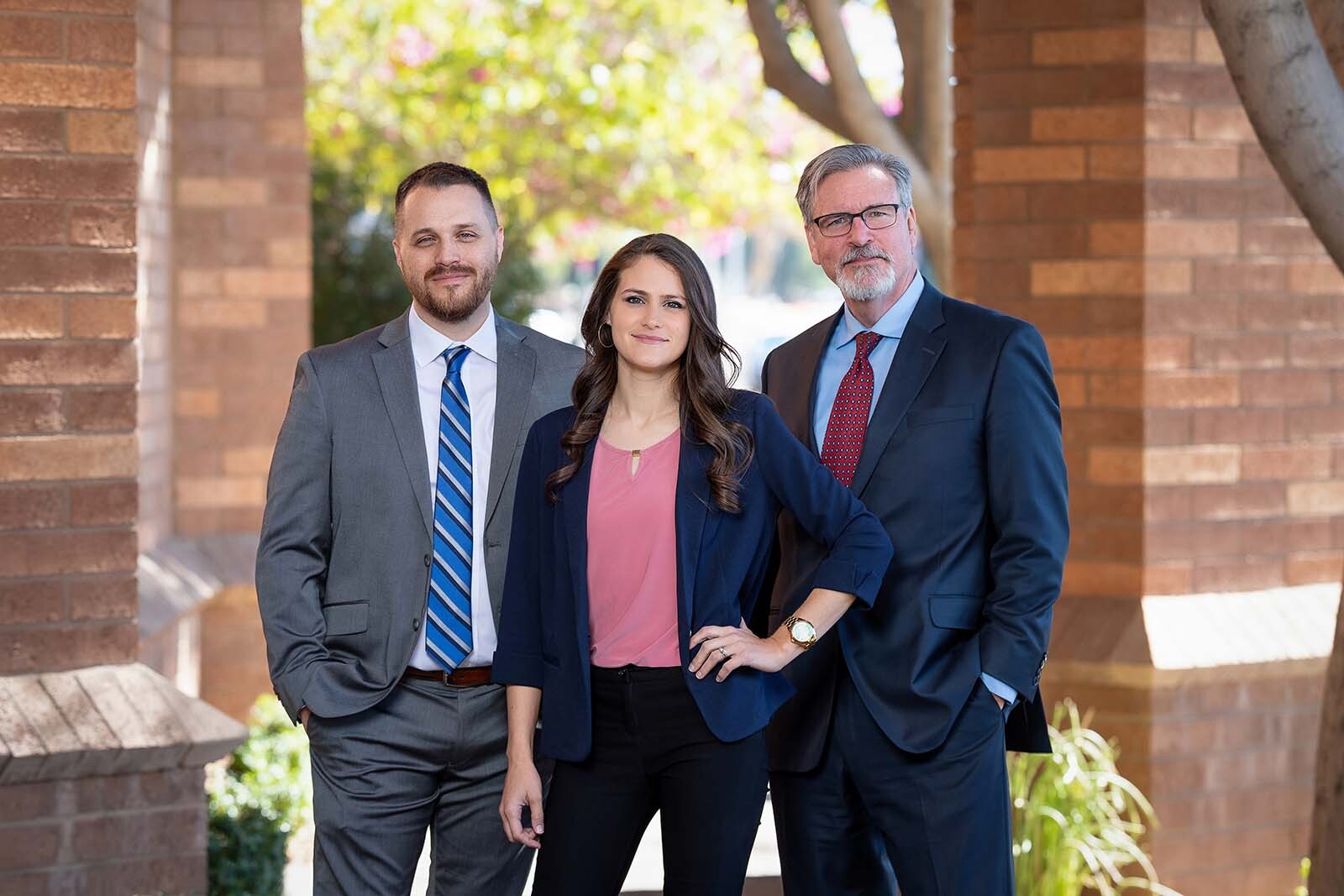 Our family law team is dedicated to providing our clients with fresh starts, and while your legal issues may be challenging, we'll do our best to offer a positive experience along the way.
Together, our attorneys and legal staff have the experience, knowledge and aggressive approach to protecting your family rights when it matters most. Whether you're facing issues related to divorce, separation, child support or spousal maintenance, the talented team at JacksonWhite can help.
Client Reviews and Testimonials
"I have worked with Timothy Durkin in Family Law matters. He is amazing and helped change the life of my daughter in positive ways. He looks for a way to settle and if he can't he is a bulldog in the courtroom and a pleasure to watch during cross examination! I highly recommend him."
Harvey A, AZ
"With all the chips against me. Out of the blue was Tim Durkin attorney at law. If there's anybody that can help you. It is Tim Durkin. Guaranteed. I believe God works beside Tim throughout it all. Tim had all of the answers and everything fell into place. Everything was fair and he was decent, polite and well-mannered. Very professional in and out of the courtroom. He is impressive and he gets the job done well. Anyone that has the honor to meet him and/or work with him, will always hold him in their heart and wish him the best. Because he's not just an attorney that defends your rights, but he fights for what is right and fair, he's a friend that protects you. With his loyal staff, they are the Attorney at Law to represent you in family Court."
Nancy Leon, AZ
Our Peoria Family Law Office
16165 N 83rd Ave Suite 200
Peoria, AZ 85382
Contact Us Today to Schedule Your Consultation
Our Peoria family law attorneys are ready to help. Call us at (480) 467-4348 or fill out the form below to get started with the top family law attorneys in Peoria, Arizona.