When you're getting married, you need to take measures to protect yourself — a prenuptial agreement.
"Prenups" can be complex, so a do-it-yourself approach is not necessarily the best way to handle it. Let the expert attorneys at JacksonWhite make sure your prenup is done right.
What Can Prenuptial Agreements in Arizona Be Used for?
Prenuptial agreements can't be used to decide child custody or support issues, or again, anything that's considered criminal or outside the law. Additionally, the agreement cannot be made under coercion, or if one party did not receive "reasonable disclosure" of the commitments outlined in the agreement.
The agreement can include any definition of property interests, expenses, divisions of property and potential circumstances for spousal maintenance should that need arise in the future.
Who Should Take Advantage of Prenuptial Agreements?
Prenuptial agreements are available to anyone looking to protect their interests during, before and after a marriage. However, they are most common among couples with one spouse significantly wealthier than the other, or if one spouse owns an asset – such as a business – that they don't want to be included in their shared property. There are countless other reasons, but these are some of the most common situations in which prenuptial agreements are used.
Is a Lawyer Required to Create a Prenuptial Agreement?
In Arizona, a lawyer isn't legally required to create a prenuptial agreement. However, in order for the prenup to be effective, it must be enforceable in court. That means that the prenuptial agreement you draft and finalize must hold up in the court of law, and must adhere to all laws and regulations related to marriage and divorce.
The Arizona Revised Statutes offer all the matrimonial laws you need to know, but doing all the work and research to make sure your agreement meets the required criteria is stressful and may even result in an agreement that isn't enforceable.
For that reason, having a lawyer draft your prenuptial agreement is highly recommended. In fact, it's recommended that each spouse seek legal counsel in order to make sure that aside from being enforceable, the agreement is fair to both parties.
What Happens if I Draft a Prenuptial Agreement Myself?
If you decide to forgo using a lawyer for your agreement, you run the risk of the agreement becoming legally invalid. If you were to file for divorce and the agreement was unenforceable, then it would be as if there was no agreement at all.
So any stipulations you include in your prenuptial agreement related to property interests, expenses, debts and assets, and other topics would be invalid, and your divorce would proceed without the agreement. Because of the significance of the agreement, there's a lot of risk assumed when doing the prenup yourself.
With the help of a lawyer, however, you ensure that your agreement is enforceable, so that if you are to become divorced in the future, you'll know without doubts that your prenuptial agreement is valid.
Protect Your Interests with a Lawyer-Approved Agreement
Having a prenuptial agreement doesn't mean planning for the failure of a marriage. It means protecting your interests, and those of your spouse, with as much clarity as possible.
Call the Family Law Team at (480) 467-4348 to discuss your case today.
We are a full-service law firm focused on serving our clients.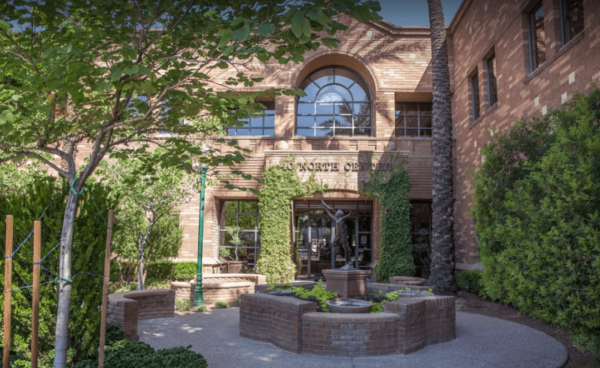 As a premier law firm, we've helped thousands of Arizonans navigate our often daunting family law courts.
At JacksonWhite, we're focused providing you with the care that comes with decades of experience practicing law in Arizona. We are well equipped to handle tough cases involving divorce, child custody, child support, spousal support, and more. Contact us today to schedule your consultation!