If you are in a relationship inflicted with domestic violence, JacksonWhite can help you get out.
Contact our team as soon as possible so we can determine if you qualify to get an order of protection against your abuser. Our experienced family law attorneys can help make sure you and your family is protected from abuse moving forward.
Everyone deserves a relationship that is free from domestic violence.
Arizona defines domestic violence as a criminal act of abuse by one household or family member against another. Despite the terminology, not all acts of domestic violence are violent in nature. Domestic violence abuse can be physical, sexual, emotional, neglect, or economic control. Common examples of crimes of domestic violence include assault and battery, criminal trespass, threatening, disorderly conduct, kidnapping, and witness intimidation.
At JacksonWhite Attorneys at Law, we understand the turmoil you may be experiencing as a victim of domestic violence. Our Arizona family law attorneys are here to help you understand your rights and protect your interests.
Domestic Violence Cases in Arizona
In Arizona, a relationship must exist between the parties involved for any assault or threats to be considered domestic violence. This means that your relationship to the abuser must be a spouse or former spouse, current or former sexual or romantic partner, a current or former cohabitant, a relative by blood or marriage, a co-parent, or a blood relative of someone who is or was formally in a relationship or cohabitant of the abuser.
If you are the victim of domestic violence, you have the right to take action against your abuser. If you are in imminent danger, contact 911 immediately. If you are not in immediate danger and would like to take legal action to protect yourself and your family from domestic violence, you can request an order of protection.
Obtaining an Order of Protection
If you are experiencing domestic violence, you have the right to request a protective order from the courts. A protective order is a document that orders the abuser to not contact you and to prevent the continuation of abusive behavior. There are five main types of protective orders in Arizona, including:
Order of Protection
Emergency Order of Protection
Injunction Against Harassment
Injunction Against Workplace Harassment
Release Order
Children and other family members can be included in your protective order if the judge determines it is appropriate. An order of protection is valid for one year from the date of service on the defendant.
Implications of Domestic Violence on Divorce
Domestic violence often contributes to a divorce or may occur during divorce proceedings. It is important to address this critical matter from the very start of your divorce to ensure that your family law attorney can best protect your interests.
Being a victim of domestic violence can affect your divorce in a number of ways, depending on if you cite "fault" for the divorce. Evidence of domestic violence may be used if you are seeking sole custody of your children or want supervised visitation to ensure that your children are not harmed.
Spousal abuse can also affect other aspects of your divorce, such as property and debt distribution. Arizona is a community property state which means that the court considers all marital property was acquired during the marriage to belong to each spouse equally. However, spousal abuse can impact the distribution of property, especially in cases where a spouse can prove that domestic violence resulted in financial losses or prevented them from earning money.
Domestic abuse may also influence a court's decision regarding spousal support or "alimony." Many judges will consider how domestic violence affected the victim's ability to financially self-support and may award this spouse with spousal support.
Consult with a Family Law Attorney
Matters of domestic violence are taken very seriously in Arizona. If you are the victim of domestic violence, know that you don't have to face this struggle alone. The family law attorneys at JacksonWhite Attorneys at Law are here to help you navigate the complex legal system and help you better understand your options.
Taking the appropriate legal action to protect yourself and your loved ones is critical when facing domestic violence abuse. With help from an experienced family law attorney, you can request that the court require the offender to leave the home that you share, as well as take other essential actions to protect yourself against further abuse.
Our family law attorneys can also assist you in other family law matters, such as child custody and support, marital asset and debt distribution, and spousal support.
Call the Family Law Team at (480) 467-4348 to discuss your case today.
We are a full-service law firm focused on serving our clients.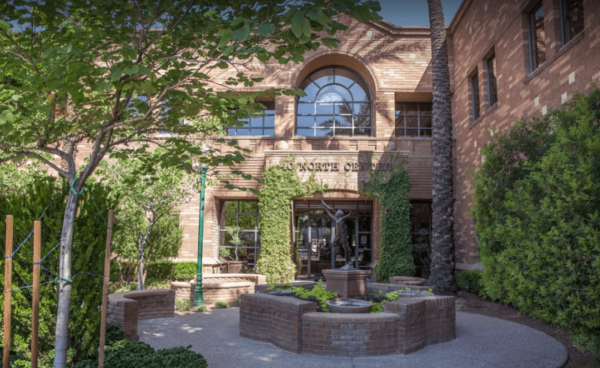 As a premier law firm, we've helped thousands of Arizonans navigate our often daunting family law courts.
At JacksonWhite, we're focused providing you with the care that comes with decades of experience practicing law in Arizona. We are well equipped to handle tough cases involving divorce, child custody, child support, spousal support, and more. Contact us today to schedule your consultation!