Chandler is the fourth largest city in Arizona and one of the fastest-growing technology and innovation centers in the country. It's also a popular vacation spot and a great place to live. The families that reside in this high-energy city encounter many of the same legal problems as other residents in the state. From divorce issues to child custody disputes, many Chandler families discover the need for an Arizona family law attorney.
JacksonWhite Attorneys at Law offers exceptional family law services to residents in Chandler and the surrounding areas. We understand family law matters can be complicated and often stressful to deal with but we're confident in our ability to help you come to a fair resolution. Our team deals with a wide variety of family law cases, such as divorce, legal separation, child custody, child support, annulment, adoptions, asset and debt distribution, and many others.
JacksonWhite Family Law Practice Areas
Like many legal areas, family law can be complex and often requires the help of a knowledgeable attorney with years of experience in family law. Our team of Chandler family law attorneys has been helping families with their family law-related disputes for many years and are confident that they can help you understand your rights and responsibilities related to your unique case.
Our trustworthy Chandler family law attorneys offer services in the following practice areas:
Divorce and Annulment – Facing a divorce or annulment of marriage can create stress and uncertainty in your life. When facing a dissolution of marriage, you want an experienced family law attorney on your side to advocate for your rights.
Child Custody and Support – Following a divorce or separation, many parents encounter child custody and support disputes. When children are involved, unique problems can develop that require the guidance of a family law attorney.
Spousal Maintenance – Spousal support, previously known as "alimony," is the payment of money by one spouse to a former spouse. Our Chandler family law attorneys can help ensure that spousal maintenance is handled appropriately.
Prenuptial Agreements – It's natural to want to protect your interests before entering into a marriage. Allow our team of Chandler family law attorneys to help you draft a prenuptial agreement that outlines your financial rights.
Why Trust Jackson White to Represent You?
At JacksonWhite Law, our award-winning attorneys deliver aggressive representation balanced with compassionate care. While we understand that family law disputes can
be challenging to navigate, we aim to stay positive throughout the journey. You can trust our legal team to provide reliable advice and strong representation both in and out of the courtroom.
If you're struggling with a family law matter, don't wait to acquire legal counsel. Contact the JacksonWhite Chandler family law attorneys at (480) 467-4348 to learn more about our family law services or to schedule a consultation.
Meet the JacksonWhite Family Law Team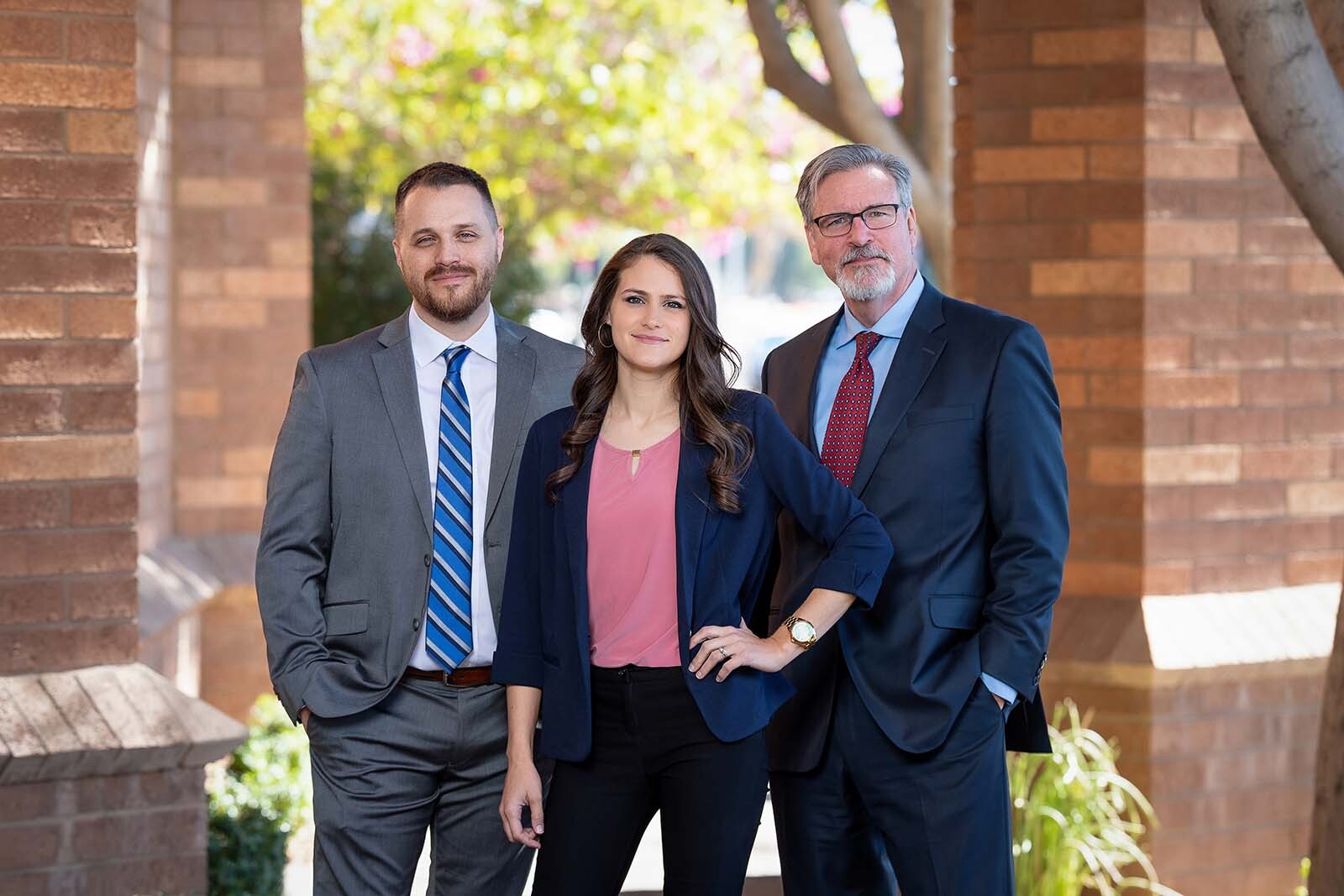 Our family law team is dedicated to providing our clients with fresh starts, and while your legal issues may be challenging, we'll do our best to offer a positive experience along the way.
Together, our attorneys and legal staff have the experience, knowledge and aggressive approach to protecting your family rights when it matters most. Whether you're facing issues related to divorce, separation, child support or spousal maintenance, the talented team at JacksonWhite can help.
Client Reviews and Testimonials
"I have worked with Timothy Durkin in Family Law matters. He is amazing and helped change the life of my daughter in positive ways. He looks for a way to settle and if he can't he is a bulldog in the courtroom and a pleasure to watch during cross examination! I highly recommend him."
Harvey A, AZ
"With all the chips against me. Out of the blue was Tim Durkin attorney at law. If there's anybody that can help you. It is Tim Durkin. Guaranteed. I believe God works beside Tim throughout it all. Tim had all of the answers and everything fell into place. Everything was fair and he was decent, polite and well-mannered. Very professional in and out of the courtroom. He is impressive and he gets the job done well. Anyone that has the honor to meet him and/or work with him, will always hold him in their heart and wish him the best. Because he's not just an attorney that defends your rights, but he fights for what is right and fair, he's a friend that protects you. With his loyal staff, they are the Attorney at Law to represent you in family Court."
Nancy Leon, AZ
Contact Us Today to Schedule Your Consultation
Our Chandler family law attorneys are ready to help. Call us at (480) 467-4348 or fill out the form below to get started with the top family law attorneys in Chandler, Arizona.