Personal Injury Lawyer with a Reputation for Excellence in Apache Junction
If you have just been involved in an accident in Apache Junction, Arizona, and are in need of assistance, the committed team here at JacksonWhite Law is prepared to offer the aid you require. Our skilled team has successfully settled a significant number of personal injury cases throughout the state of Arizona, with attorney Jared Everton serving as the firm's Personal Injury lead attorney.
Jared Everton is an outstanding recipient of the Super Lawyers Arizona Rising Star award, and he brings more than 20 years of professional experience to the table. Because of his dedication to assisting clients in obtaining the fair compensation they are entitled to for their injuries, he is the best choice for your personal injury case.
Our Apache Junction personal injury law team handles all types cases, including:
Dog Bites

Motorcycle Accidents
Commercial Truck Accidents
Pedestrian Road Accidents
Bicycle Road Accidents
Boating Accidents
Our services page provides the complete list of personal injury cases we can take.
Commercial Truck Accidents
When compared to car accidents, those involving large commercial trucks often result in much more severe consequences. Because of their size and weight, commercial trucks are not as maneuverable as passenger vehicles. Every day, this causes serious accidents in Arizona.
Professional truck drivers are required to have experience and a particular license. The hope is that this will encourage people to use caution on the road and prevent accidents. Even still, commercial vehicle accidents remain a nightly fixture of the news. Talk to Apache Junctions leading commercial truck accident attorney if you or a loved one has been injured in a collision involving a commercial vehicle.
Motorcycle Accidents
The National Highway Traffic Safety Administration reported that almost 5,000 motorcyclists died on the road in 2018, a 5% decrease from previous years. Motorcyclists are still at high risk of serious accidents. Many motorcycle riders avoid road injuries by wearing protective gear, knowing local traffic laws, and riding safely.
Even though these safety steps are helpful in preventing accidents, they may not totally protect motorcyclists from other drivers. A helmet and protective clothing will reduce some motorcycle accident injuries, but most involve serious bodily injury and large medical bills and damages that an insurance settlement alone will not cover.
An experienced motorcycle accident attorney can help you get the best payout.
Boating Accidents
The 2021 Recreational Boating Statistics report 125 Arizona boating incidents annually. Boating accidents can happen to both small, private boats and huge ships, regardless of experience or location.
You can have full confidence in Jared Everton, your personal injury attorney in Apache Junction, to fight for the maximum potential compensation in your personal injury case.
Free Personal Injury Consultations for Apache Junction
Either in-person at our Mesa office or over the phone, we are happy to provide consultations that are free, private, and come with no strings attached. During the consultation, we will thoroughly go over the specifics of your case, presenting you with distinct possibilities and ensuring that your expectations are reasonable in order to achieve the most favorable result possible. The pursuit of the highest possible settlement to compensate you for your injuries is the primary focus of our legal representation.
Learn More About Jared Everton, Apache Junctions Top Regarded Personal Injury Attorney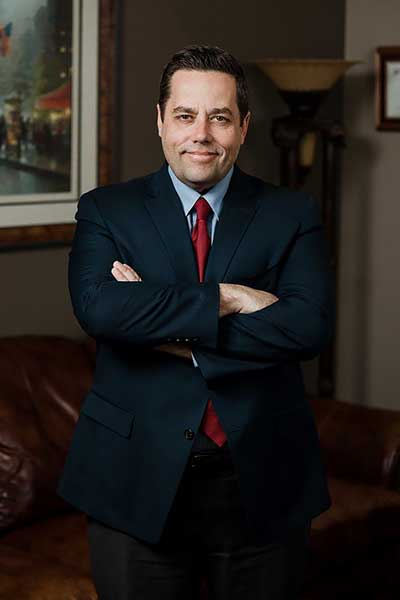 Attorney Jared Everton, a 20-year veteran of Arizona's legal system, is the leader of our Apache Junction personal injury team. Jared is a highly awarded lawyer, including his accolades as a two-time winner of the prestigious Rising Star award from Super Lawyers.
A member of the American Association for Justice and Arizona State Bar Association, Jared is licensed to practice in the United States District Court for the District of Arizona, the United States Court of Appeals for the Ninth Circuit, and the United States Supreme Court as well.
Just a Few of Jared Everton's Client Reviews
"I had a really easy and smooth experience with Daniel Melcher and Jared Everton from accident Law firm. They were right on top of things, and I received a good settlement. I definitely recommend them. Thank you gentlemen for everything!"
Rosemary Bonnet, AZ
"I was referred to Jared by another attorney who spoke very highly of him. Jared and his staff were professional and attentive. Johanna kept me informed, e-mailing and calling to let me know what to expect along the process.."
Apache Junction's Most Trusted Personal Injury Law Firm
In the legal community of Apache Junction, Jared Everton is known for his reliability and his extensive knowledge in the field of personal injury law. Because of the caring and authoritative manner in which he does his work, he has established himself as the go-to option for customers in the region who are looking for legal assistance.
Call our Apache Junction Personal Injury team at (480) 467-4392 to discuss your case today.