Experienced Personal Injury Lawyer Providing Exceptional Legal Services in Queen Creek
If you have recently experienced an accident in Queen Creek, Arizona, and require professional assistance, our dedicated team at JacksonWhite Law is ready to provide the support you need. With a proven track record of successfully handling numerous personal injury cases throughout Arizona, our lead attorney, Jared Everton, is a recipient of the esteemed Super Lawyers Arizona Rising Star award, bringing over two decades of experience to your case.
Complete Personal Injury Legal Representation in Queen Creek
We handle a wide range of cases, including but not limited to:
Dog Bites

Motorcycle Accidents
Commercial Truck Accidents
Boating Accidents
For a complete list of personal injury cases we handle, please visit our services page.
Professional Commercial Truck Accident Representation
Collisions involving large commercial trucks often lead to severe consequences due to their size and weight, making them less maneuverable than passenger vehicles. Despite stringent regulations for professional truck drivers, commercial vehicle accidents continue to occur regularly. If you or a loved one has been injured in a collision involving a commercial vehicle, consult Queen Creek's leading commercial truck accident attorney to seek fair compensation.
Skilled Motorcycle Accident Attorneys
Motorcyclists face considerable risks on the road, with serious accidents being a concern. While protective gear and adherence to traffic laws help mitigate these risks, they may not prevent accidents caused by other drivers. Motorcycle accidents often result in substantial bodily injury and medical expenses that insurance settlements may not fully cover. Our experienced motorcycle accident attorney can help you secure the best possible outcome.
Expert Handling of Boating Accidents
Boating accidents can occur irrespective of experience or location, affecting both small private boats and large ships. With 125 Arizona boating incidents annually, these accidents can lead to significant injuries and damages. Entrust your case to Jared Everton, the leading personal injury attorney in Queen Creek, to pursue maximum compensation.
Free and Confidential Personal Injury Consultations for Queen Creek Residents
We offer free, no-obligation consultations, either in-person at our Mesa office or over the phone. During the consultation, we will thoroughly review the specifics of your case, present you with distinct possibilities, and ensure realistic expectations to achieve the most favorable outcome. Our primary focus is to secure the highest possible settlement for your injuries.
Learn More About Jared Everton, the Respected Personal Injury Attorney in Queen Creek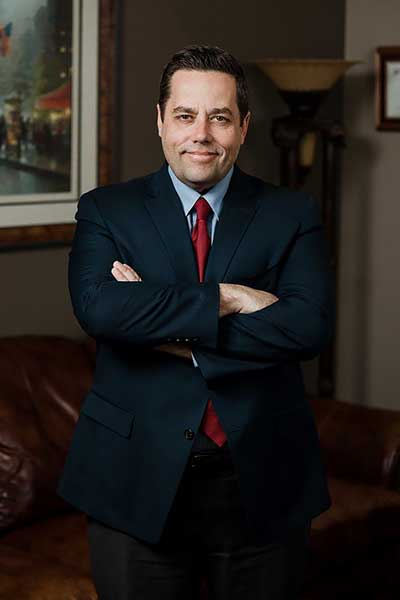 Attorney Jared Everton, a 20-year veteran of Arizona's legal system, is the leader of our Queen Creek personal injury team. Jared is a highly awarded lawyer, including his accolades as a two-time winner of the prestigious Rising Star award from Super Lawyers.
A member of the American Association for Justice and Arizona State Bar Association, Jared is licensed to practice in the United States District Court for the District of Arizona, the United States Court of Appeals for the Ninth Circuit, and the United States Supreme Court as well.
Just a Few of Jared Everton's Reviews From Clients
"The Attorney Jared was so helpful and kind and his team helped me with everything. If I were to ever get in another accident I would definitely come back to them!"
Alex Casoose, AZ
"Thank you, Jared for all you did for us! From start to finish, we felt comfortable and well-informed. The process was so overwhelming, but the knowledge you brought to table put us at ease. You truly made us feel like we were your number one priority, and we appreciate that so much! Your services were exactly what we needed, in a time when we felt very vulnerable and confused about how to proceed with our situation. Your professionalism and sincerity will be remembered, and we are very appreciative!"
Queen Creek's Premier Personal Injury Law Firm
In Queen Creek's legal community, Jared Everton has earned a reputation for being a reliable and highly knowledgeable professional in the realm of personal injury law. With his compassionate and authoritative approach to his work, he has become the most trusted choice for clients seeking legal assistance in the area.
Call our Queen Creek Personal Injury team at (480) 467-4392 to discuss your case today.