Your Reliable Legal Counsel For Car Accidents in Apache Junction
If you were hurt in a car crash in Apache Junction, don't try to figure out the law on your own. Turn to Jared Everton, a skilled personal injury lawyer in Apache Junction who has been assisting car accident victims in getting the money they deserve for over two decades. You can count on our team to fight for the deal you deserve.
Types of Apache Junction Car Accident Cases We Take
We deal with many different kinds of car accidents in Apache Junction, such as:
Motorcycle Accidents
Commercial Truck Accidents
Pedestrian Road Accidents
Bicycle Road Accidents
Our services page provides the complete list of other personal injury cases we can take.
Call us today for a free consultation, and let us understand the specifics of your case!
How Can a Car Accident Lawyer in Apache Junction help you?
Insurance may cover damage to the car, but a car accident victim who wants to get paid for injuries needs to hire a lawyer. By suing for damages, you can get money to pay for things like hospital bills, damage to your property, and lost wages.
Insurance companies try to pay out as little as possible, and they may have lawyers looking out for their best interests. By hiring an experienced car accident lawyer like Jared Everton, you can make sure you get the right amount of pay and not just the bare minimum.
It's only fair that you have your own lawyer, since insurance companies have their own. Every case is different, and Apache Junction car accident lawyer Jared Everton will give yours the care it needs. The legal system can be complicated, but if you have an experienced lawyer on your side, you'll have the best chance of getting what you want and speeding up the process.
Let our team handle the complicated process while you focus on getting better after the car accident. Get in touch with us now for your free consultation.
Learn More About Jared Everton, Apache Junction's Top Regarded Personal Injury Attorney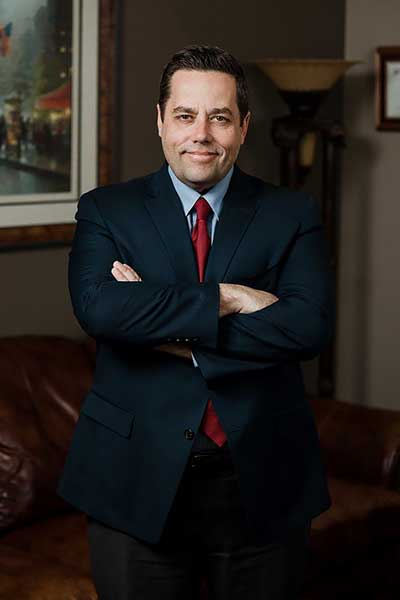 Attorney Jared Everton, a 20-year veteran of Arizona's legal system, is the leader of our Apache Junction personal injury team. Jared is a highly awarded lawyer, including his accolades as a two-time winner of the prestigious Rising Star award from Super Lawyers.
A member of the American Association for Justice and Arizona State Bar Association, Jared is licensed to practice in the United States District Court for the District of Arizona, the United States Court of Appeals for the Ninth Circuit, and the United States Supreme Court as well.
Just a Few of Jared Everton's Client Reviews
"I had a really easy and smooth experience with Daniel Melcher and Jared Everton from accident Law firm. They were right on top of things, and I received a good settlement. I definitely recommend them. Thank you gentlemen for everything!"
Rosemary Bonnet, AZ
"I was referred to Jared by another attorney who spoke very highly of him. Jared and his staff were professional and attentive. Johanna kept me informed, e-mailing and calling to let me know what to expect along the process.."
Apache Junction's Most Trusted Personal Injury Law Firm
In the legal community of Apache Junction, Jared Everton is known for his reliability and his extensive knowledge in the field of personal injury law. Because of the caring and authoritative manner in which he does his work, he has established himself as the go-to option for customers in the region who are looking for legal assistance.
Call our Apache Junction Personal Injury team to get assistance with your car accident case today at (480) 467-4392.