San Tan Valley's Most Dependable Automobile Accident Attorney
If you've been hurt in a vehicle accident in San Tan Valley, Arizona, trying to figure out your legal options on your own can be exhausting. Consult Jared Everton, a seasoned personal injury attorney in San Tan Valley with over two decades of experience fighting for the recompense that automobile accident victims are entitled to get. You can have faith in our hardworking staff to get the compensation you really deserve.
Cases We've Handled Relating to Automobile Accidents in San Tan Valley
When it comes to vehicle accidents in San Tan Valley, our legal team is prepared to handle a wide range of cases, including:
Motorcycle Accidents
Commercial Truck Accidents
Pedestrian Road Accidents
Bicycle Road Accidents
Commercial Truck Accidents
Boating Accidents
For a complete list of personal injury cases we handle, please visit our services page.
How Can a San Tan Valley, Arizona, Lawyer Help Me?
Damage to the vehicle might be covered by insurance, but being compensated for injuries definitely needs the services of a competent attorney. Damages allow you to get money for things like medical bills, property repairs, and lost wages.
Insurance firms frequently seek to reduce claims and may be represented by in-house counsel. When you hire Jared Everton, an experienced car accident lawyer, you can rest assured that you will be compensated fairly and not with the bare minimum.
Since insurance firms also employ legal counsel, having your own legal advocates helps level the playing field. San Tan Valley automobile accident attorney Jared Everton will treat your case with the individual attention it deserves. If you have a competent attorney on your side, the legal procedure will go more quickly and you will have a better chance of winning your case.
Let us take care of your case while you focus on getting through this difficult time; we'll keep you updated every step of the way. Get in touch with us today for your no-cost consultation!
Get to Know Jared Everton, a Highly Recommended Personal Injury Lawyer in San Tan Valley
Our San Tan Valley personal injury team is headed by Jared Everton, an attorney with over two decades of expertise in the Arizona court system. Super Lawyers has recognized him twice as a "Rising Star," its highest honor for young attorneys.
Jared is admitted to practice before the U.S. District Court for the District of Arizona, the U.S. Court of Appeals for the Ninth Circuit, and the U.S. Supreme Court, and he is a member of the American Association for Justice and the Arizona State Bar Association.
Learn Why Jared Everton Is Regarded As San Tan Valley's Finest Accident Attorney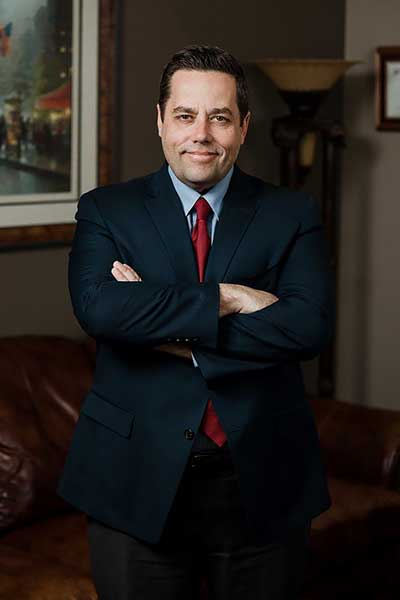 Attorney Jared Everton, a 20-year veteran of Arizona's legal system, is the leader of our San Tan Valley personal injury team. Jared is a highly awarded lawyer, including his accolades as a two-time winner of the prestigious Rising Star award from Super Lawyers.
A member of the American Association for Justice and Arizona State Bar Association, Jared is licensed to practice in the United States District Court for the District of Arizona, the United States Court of Appeals for the Ninth Circuit, and the United States Supreme Court as well.
Reviews from Jared Everton's Happy Customers
"Jared handled a vehicular accident liability case for us a year ago and exceeded our expectations at every stage. He was very attentive and empathetic in the initial interview regarding the crash, which resulted in serious injury to our grandson by an impaired driver. Even though the driver at fault had zero assets Jared was able to obtain a significant insurance settlement for our grandson, who will use it to further his education. We did not hesitate to go to JacksonWhite because of their sterling reputation, and Jared's performance certainly confirmed it was the right decision."
Bob Schuster, AZ
"I had great service from Attorney Jared Everton who helped me with my auto accident. Amazing staff and super helpful."
Chase Martin, AZ
Legal Representation for Accident Victims in San Tan Valley by the Best Attorneys
In San Tan Valley, Jared Everton has built a solid reputation as a trustworthy expert in personal injury litigation. As a result of his caring and professional approach to the legal profession, he has quickly become the area's attorney of choice.
Call our San Tan Valley Personal Injury team to get assistance with your car accident case today at (480) 467-4392.