The Dog Bite Injury Attorney You Can Rely On in Chandler, Arizona
If you have suffered injuries from a dog attack, you may be able to receive compensation by filing a claim for personal injury against the dog's owner. The skilled team at JacksonWhite, led by attorney Jared Everton, has successfully represented a number of dog bite victims in Chandler and the surrounding areas.
If you or a loved one has been bitten by a dog and sustained injuries ranging from minor to severe, such as puncture wounds, eye injuries, fractured bones, scars, and harm to the head, neck, or face, it is essential to understand the applicable regulations regarding dog bites.
Arizona statutes in Chandler regarding dog bites
According to A.R.S. 11-1025, the owner of a dog that attacks a person in a public place or on private property (including the owner's property) may be held liable for the victim's damages. There is no correlation between the dog's breed and its propensity for aggression.
Arizona is a strict liability state, which means that dog owners can be held liable for damages even if it is the dog's first time injuring someone. Unlike jurisdictions with "one bite free" policies, this is the case here. Therefore, the dog owner may be liable for injuries or damages caused by the dog, even if they were aware of the dog's unpredictability.
Determining Liability in Cases of Dog Bites
In certain circumstances, a dog owner may not be liable if their dog assaults someone, particularly if the victim provoked the animal. A.R.S. 11-1027 defines provocation as circumstances that are liable to provoke a dog.
When determining accountability, various factors are considered. Even if the victim was legally on the dog owner's property and had been invited to the owner's home, the owner could still be held liable for the dog bite injuries. In contrast, if a trespasser is bitten despite the presence of warning signs about a hazardous dog on the property, this may affect the outcome of a personal injury claim.
Rely on Jared Everton for assistance with your Chandler dog bite case
If you have suffered injuries as a result of a dog bite incident in Chandler, Arizona, it is imperative that you retain an experienced personal injury attorney immediately. With Jared Everton and his team's assistance, you can pursue compensation for your injuries while understanding your legal rights. Contact us at (480) 648-8928 to speak with a member of our personal injury legal team about our services or to schedule a free evaluation of your case.
Jared Everton is Chandler's Best Dog Bite Accident Lawyer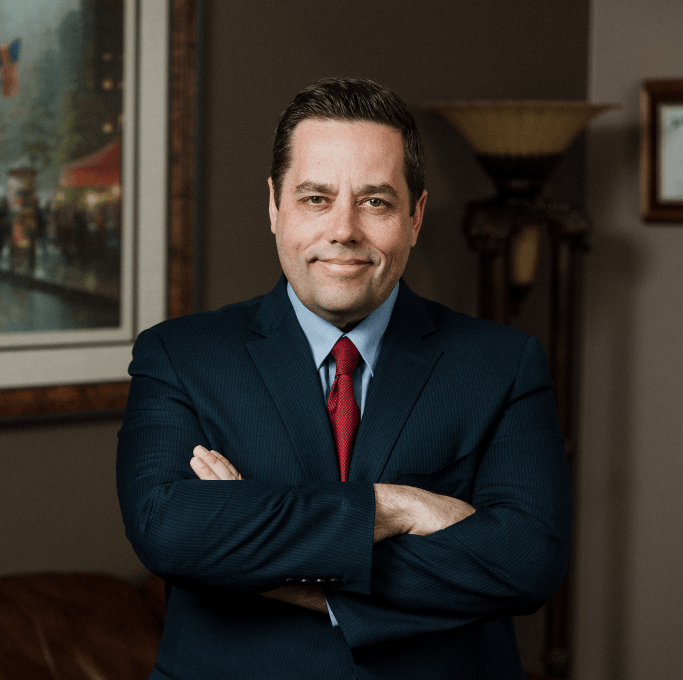 JacksonWhite's personal injury team is led by Jared Everton who has been representing personal injury victims in Chandler and the surrounding area for over 20 years. Jared is licensed to practice in the State of Arizona, in front of the United States Ninth Circuit of Appeals as well as the United States Supreme Court.
As a member of the Arizona Bar Association and the American Association for Justice, Jared has diligently protected his clients and has deservingly been awarded the Super Lawyers Rising Star. Jared is Chandler's leading personal injury attorney for you.
Call dog bite injury attorney Jared Everton at (480) 467-4392 to discuss your case today.