The Gilbert Truck Accident Law Firm You Can Trust
Commercial truck accidents can cause more financial and physical damage than any car accident. Commercial trucks are bigger and heavier than regular cars and they cannot move as well on the road. This leads to serious accidents happening every day across Arizona.
Commercial truck drivers need a special license and training to drive. This is supposed to make them drive safely and avoid hurting other drivers. But we still see many commercial truck accidents on the news every night. If you have been in an accident with a commercial truck, you need to talk to Gilbert's top commercial truck accident attorney — call now at (480) 467-4392.
We Can Help You with Your Truck Accident Injury Case in Gilbert
Jared Everton has been a lawyer for over 20 years, and he has dedicated his time to helping the victims of car accidents and only the victims. Jared and his team do not help the driver who caused the accident, rather Jared specializes in defending the injured victim and getting them the best settlements possible.
How Gilbert's Top Commercial Truck Accident Attorney Can Help You
When a commercial truck is on Arizona's roads, the driver has to drive safely and responsibly for their employer and the other drivers on the road. When a commercial truck driver fails to do this by driving poorly or by using a truck with defective parts, other people on the road can get seriously hurt and insurance alone will not cover the damage and the medical bills.
If you have been hurt in an accident with a commercial truck, you have the right to hire a skilled personal injury attorney to help you get the highest compensation possible and this is why many victims have chosen to hire Jared Everton. When accident victims deal with insurance and commercial truck companies by themselves, they often lose a lot of money and let these companies pay the lowest amount possible which will not cover all of the costs related to an accident.
Meet Jared Everton, Gilbert's Top Truck Accident Attorney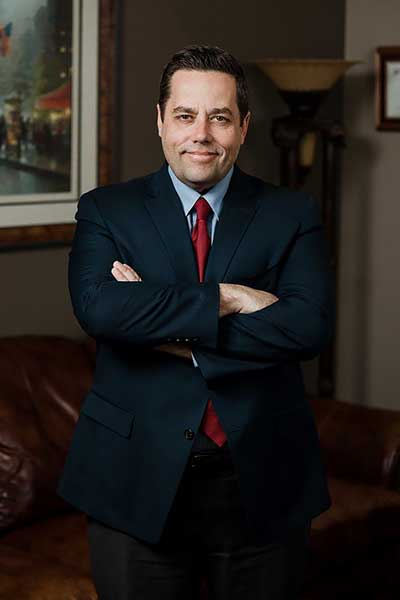 JacksonWhite's personal injury team is led by Jared Everton who has represented personal injury victims in Gilbert for over 20 years. Jared is licensed to practice in the State of Arizona, in front of the United States Ninth Circuit of Appeals as well as the United States Supreme Court.
As a member of the Arizona Bar Association and the American Association for Justice, Jared has diligently protected his clients and has deservingly been awarded as a Super Lawyers Rising Star. Jared has the experience and credentials you can depend on to properly handle you injury case, from commercial truck accidents to motorcycle related accidents, dog bites, car accidents, boating accidents, and more.
The Gilbert Truck Accident Lawyer You Can Depend On
Attorney Jared Everton has helped hundreds of car accident victims get their fair compensation. If you've been hurt in an accident with a commercial truck and think someone else is to blame, contact our Gilbert personal injury law team today to schedule a free consultation. Jared is the Gilbert truck accident lawyer you can trust to fight for you.
Call Personal Injury Attorney Jared Everton at (480) 467-4392 to talk about your case today.