Tempe Boat Accident Victims Seeking Justice and Financial Compensation
You can have faith that JacksonWhite Law will do everything in its power to help you if you or a loved one has been hurt in a boating accident. Our firm has represented accident victims in Tempe for over twenty years, so we know the ins and outs of the claims process and can help you get the money you deserve.
According to the Arizona Recreational Boating Statistics for 2021, there are an alarming average of 125 boating accidents per year. Any time you're out on the water, regardless of your skill level or the size of your boat, you're taking a chance.
Accidents Caused by Water Around the Tempe, Arizona Area
Boating is popular among locals and tourists alike during Arizona's mild winters. However, just like operating a motor vehicle, truck, motorcycle, or off-road vehicle, these pursuits are not without risk.
According to the annual report of the United States Coast Guard for 2021, 2,678 people were injured and 610 people were killed in boating accidents across the country. All sorts of disasters can occur on the water, from ships colliding with other vessels or fixed objects to boats sinking or people falling overboard.
Taking Responsibility for Mistakes on the Water
Like operating a car, PWC operation calls for training and experience. In the state of Arizona, boaters do not need to show proof of education or licensure at this time.
A negligent boat operator who injures another person might be held legally responsible for their actions. Negligence on the part of boat operators can cause serious injuries, including paralysis, brain damage, and even death.
The boat's operator and owner may both be held responsible for damages. An owner could be held liable, for instance, if they intentionally allow a person without the proper qualifications to run the ship. Furthermore, the maker could be held liable in legal proceedings if defective equipment is discovered during the examination.
Tempe, Arizona's Top Boat Accident Lawyer, Jared Everton
If you or a loved one has been hurt in a boating accident, hiring an experienced attorney who will fight for your rights and fair compensation is essential.
A viable compensation claim may exist for anyone who were on the operated vessel, on another boat involved in the collision, or who were swimming in the area where the accident occurred.
Jared Everton is the go-to attorney if you're ever in a boating accident in Tempe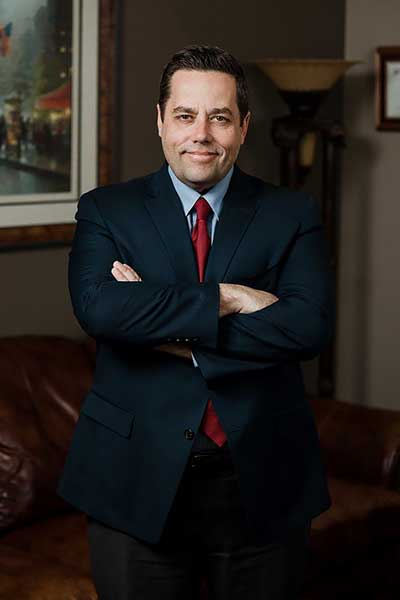 JacksonWhite's personal injury team is led by Jared Everton who has been representing personal injury and car accident victims in Tempe for over 20 years. Jared is licensed to practice in the State of Arizona, in front of the United States Ninth Circuit of Appeals as well as the United States Supreme Court.
As a member of the Arizona Bar Association and the American Association for Justice, Jared has diligently protected his clients and has deservingly been awarded the Super Lawyers Rising Star. Jared is Tempe's leading personal injury attorney for you.
Call Tempe Boating Accident Attorney Jared Everton at (480) 467-4392 to discuss your case today.