Reliable Legal Support for Truck Accidents in Tempe, Arizona
In contrast to regular car accidents, collisions involving large commercial trucks often lead to significantly higher levels of suffering and financial burden. Given their substantial size and weight, commercial trucks lack the maneuverability of passenger vehicles, contributing to unfortunate fatal accidents occurring regularly across Arizona.
Driving a commercial truck necessitates specialized licensing and extensive training. The aim is to promote cautious driving behavior and accident prevention. Nevertheless, reports of accidents involving commercial trucks continue to make headlines. If you've been involved in a collision with a commercial vehicle and suffered injuries, reach out to the top commercial truck accident attorney in Tempe immediately at (480) 467-4392.
Assistance with Your Truck Accident Injury Claims in Tempe, Arizona
Jared Everton has devoted nearly two decades to practicing law exclusively for the benefit of those injured in truck accidents. Rather than representing the negligent driver, Jared and his team are dedicated to upholding the rights of the injured parties and securing the maximum compensation they deserve for their pain and suffering.
Your Trusted Truck Accident Lawyer in Tempe is Ready to Serve You
Commercial truck drivers in Arizona hold a responsibility to both their employers and fellow motorists to maintain a high standard of safety while on the road. Failure to do so, whether due to reckless driving or faulty truck equipment, can result in catastrophic consequences for other drivers on the road.
Many individuals who have suffered injuries in accidents involving commercial trucks have turned to personal injury attorney Jared Everton for guidance in pursuing full compensation for their damages. Attempting to navigate insurance claims and dealings with commercial truck companies alone often leads to victims settling for inadequate compensation.
Learn More About Jared Everton, Tempe's Leading Truck Accident Attorney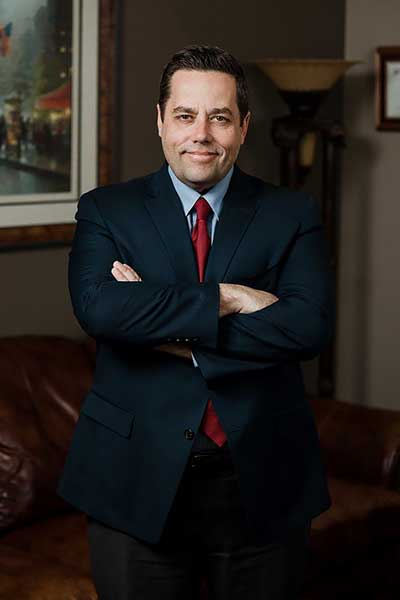 JacksonWhite's personal injury team is led by Jared Everton who has been representing personal injury and car accident victims in Tempe for over 20 years. Jared is licensed to practice in the State of Arizona, in front of the United States Ninth Circuit of Appeals as well as the United States Supreme Court.
As a member of the Arizona Bar Association and the American Association for Justice, Jared has diligently protected his clients and has deservingly been awarded the Super Lawyers Rising Star. Jared is Tempe's leading personal injury attorney for you.
Call Tempe Truck Accident Lawyer Jared Everton at (480) 467-4392 to discuss your case today.