Get Compensation for Dog Bite Injuries in Mesa
If you were injured in a dog attack, you may be entitled to compensation in a personal injury claim against the animal's owner. At JacksonWhite, our experienced team — led by attorney Jared Everton — has represented countless dog bite victims in Mesa and the surrounding areas.
More than 4.5 million people are bitten by dogs each year in the U.S., according to the National Library of Medicine. Every dog has the potential to bite, even if it has never had aggressive tendencies in the past. In addition, many dog bites are unprovoked or may occur due to fear, being startled, guarding behavior, frustration, or an illness or injury.
Dog bite wounds can range from mild to severe. Some victims may experience puncture wounds, eye injuries, broken bones, scarring, or head, neck, or face injuries. If you or a loved one has been bitten by a dog, it's important to understand dog bite laws.
Dog Bite Laws in Mesa, Arizona
According to A.R.S. 11-1025, the owner of a dog that bites another person when that person is in a public location or lawfully in a private location, including the property of the dog owner, may be liable for damages suffered by the dog bite victim. The dog's breed is not a consideration when determining whether a dog is vicious or aggressive.
Unlike other states which have a "one bite free" policy, meaning the owner may not be held liable for damages if it is the first time the dog has bitten someone, Arizona is a strict liability state. This means that the dog's owner could be held liable for damages or injuries regardless of if the owner had prior knowledge of the dog's unpredictable disposition.
Understanding Liability in Dog Bite Cases
There are certain circumstances in which a dog owner may not be held liable if their pet bites another person. This can occur in cases when the victim provoked the dog. According to A.R.S. 11-1027, provocation is defined as "circumstances that would be likely to provoke a dog."
The court will also look at other factors when determining liability. A dog owner may still be held liable for dog bite injuries that occur when a person enters their property lawfully, such as if the owner invited a guest to their home. However, if the owner has posted warning signs of a vicious dog on the property and a trespasser is bitten, it could negatively impact a personal injury claim.
Attorney Jared Everton Can Help You with Your Mesa Dog Bite Case
If you are the victim of a dog bite accident in Mesa, Arizona, it's important to speak with an experienced personal injury attorney as soon as possible. Jared Everton and his teams can help you understand your rights and get you the compensation that you deserve for your injuries. To learn more about our services or to schedule a free case evaluation with our personal injury law team, contact us today at (480) 467-4392.
Meet Jared Everton, #1 Dog Bite Accident Lawyer in Mesa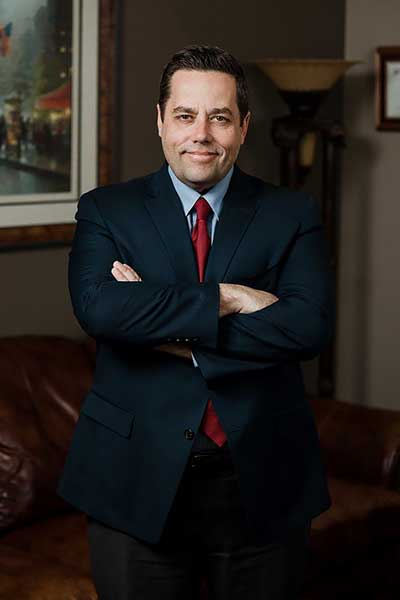 JacksonWhite's personal injury team is led by Jared Everton, who has represented thousands of personal injury victims in Mesa and throughout the state of Arizona.
As a member of the Arizona Bar Association and the American Association for Justice, Jared has fought fiercely for his clients, in the process earning the honor of the Super Lawyers Rising Star Award. Jared also represents people that have been in motorcycle accidents, car accidents, commercial truck accidents, boating accidents, and more.
Our Mesa Office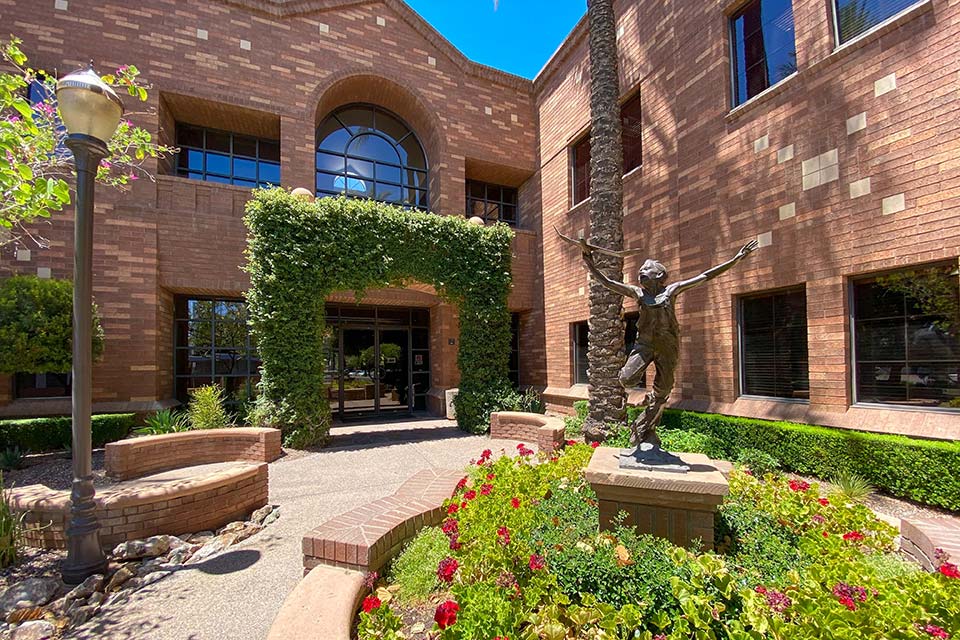 We are proud to be located in downtown Mesa, approximately a quarter mile away from the Mesa Arts Center.
Address: 40 N. Center St Suite 203, Mesa AZ 84201
Phone number: (480) 467-4392
Call Us Now for a Free Consultation
Attorney Jared Everton of JacksonWhite Law is ready to fight for the compensation you deserve following a dog bite injury. Don't wait until it is to late, contact our personal injury team at (480) 467-4392 to discuss your case now!